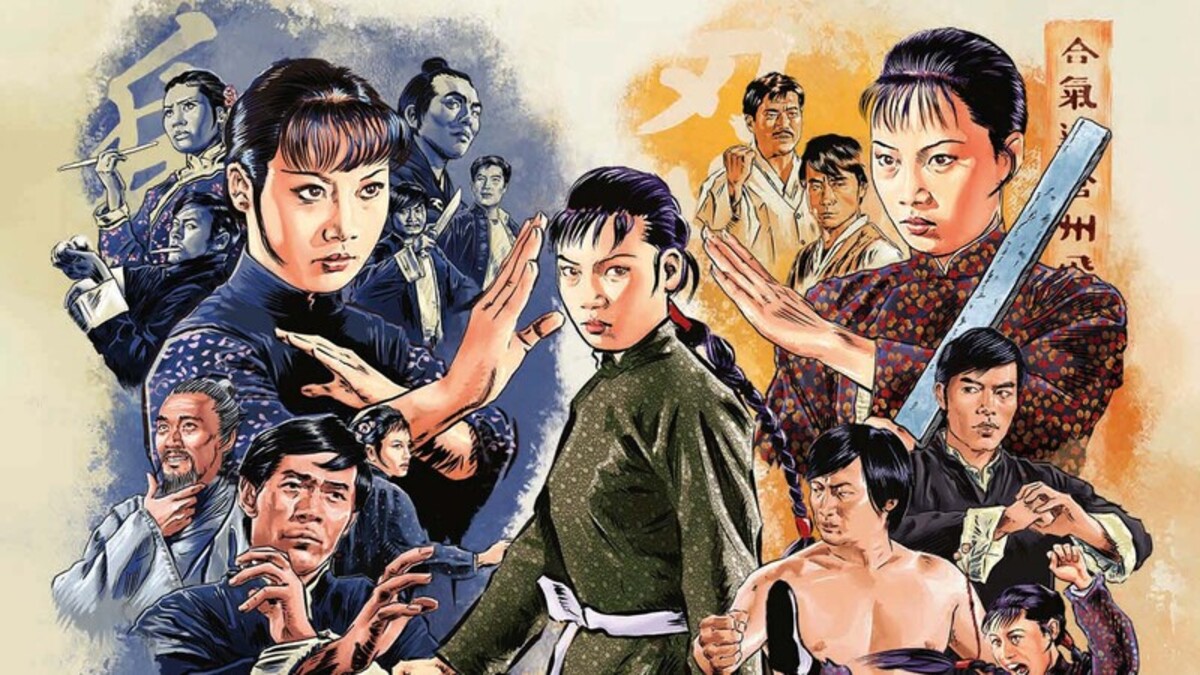 Lady Whirlwind & Hapkido
directed by Huang Feng
starring Angela Mao, Sammo Hung
Arrow Video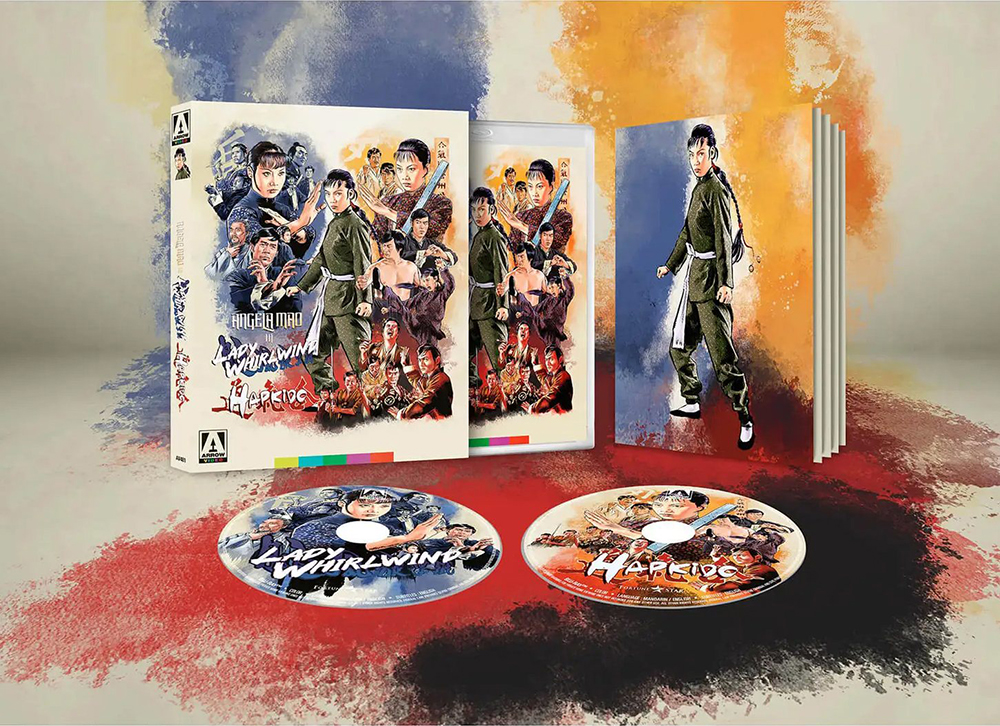 Trained as a dancer, Angela Mao was discovered working in Peking Opera and chosen to star in a series of female-led martial arts films for the fledgling Golden Harvest studio, rising to fame in the 1970s and '80s for her roles in a series of Hong Kong king fu films. Her martial arts prowess was matched only by her charm, cementing her legacy as an action star and feminist icon, and her successes helped pave the way for other female martial-arts stars, such as Michelle Yeoh and Kara Hui. Two of her early films, Lady Whirlwind and Hapkido, have been collected in a terrific two-pack Blu-Ray set from Arrow Video.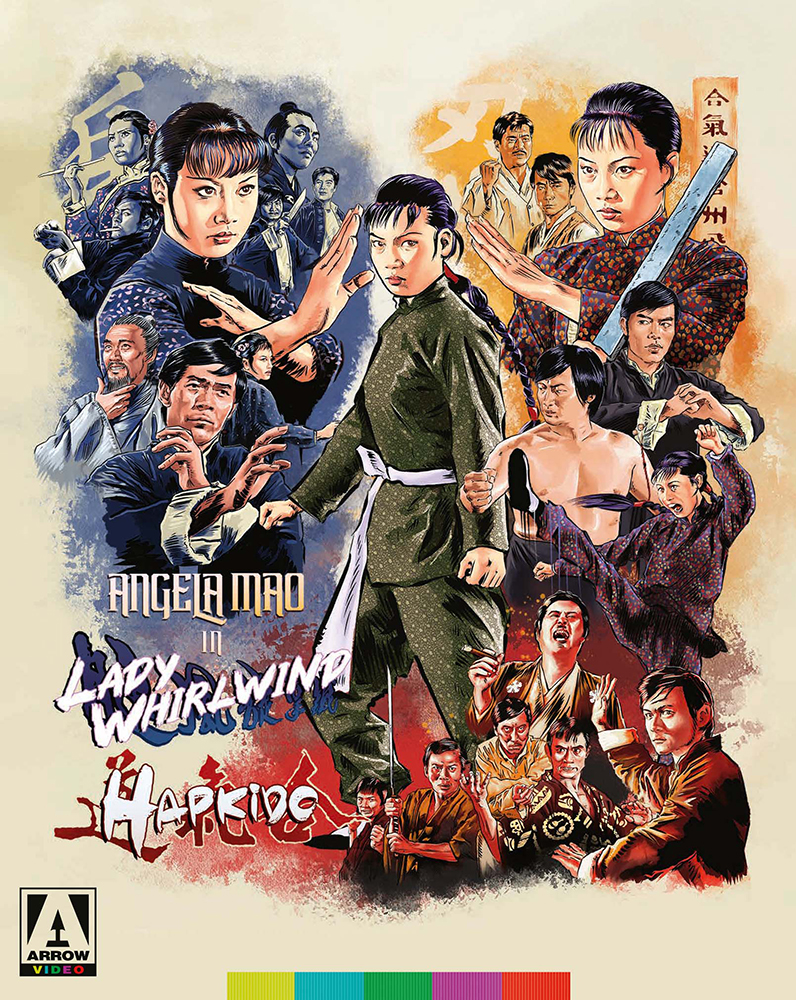 In 1970, producer Raymond Chow started Golden Harvest as a rival to the mighty Shaw Brothers studio. Golden Harvest wasn't blessed with the resources of money and an established studio system, but they made up for it with flexibility and a great eye for talent in a roster of star discoveries that includes Jackie Chan, Sammo Hung, Carter Wong, Angela Mao, and Bruce Lee. Looking for a gimmick, Chow paired Angela Mao with director Huang Feng and fight coordinator Sammo Hung for a trio of films (Lady Whirlwind, Deadly China Doll, Hapkido) all made and released in 1972 during the feeding frenzy for martial arts movies in the wake of Bruce Lee's The Big Boss, aka Fists of Fury, in 1971. These films made Mao a global star, and she would go on to star in some two-dozen martial arts movies in the 1970s, often being touted as the female Bruce Lee.
The first of these films was Lady Whirlwind (1972), which found Angela Mao as martial artist Tien Li-Chun looking for vengeance against Ling Shih-hua (Chang Yi), whom she holds accountable for for her sister's suicide. But as fate would have it, Ling Shih-hua has a score to settle with a Japanese gang, so Tien must not only wait for Ling to settle his blood debt, she also has to help keep him alive so she isn't cheated out of her own. Despite the title and her prominent billing, Chang Yi's Ling Shih-hua is the main character. He is the one with the most prominent character arc, and most importantly, he is the one who has to be trained in a new style of kung fu in order to best his adversary. Little of that mattered to film distributors — they had kung fu and a pretty girl to boot, and they were going to make the box office sing, even if that required retitling the film Deep Thrust in an attempt to cash in on both the kung fu movie craze and the nascent hardcore film boom that began with Gerard Damiano's Deep Throat (1972).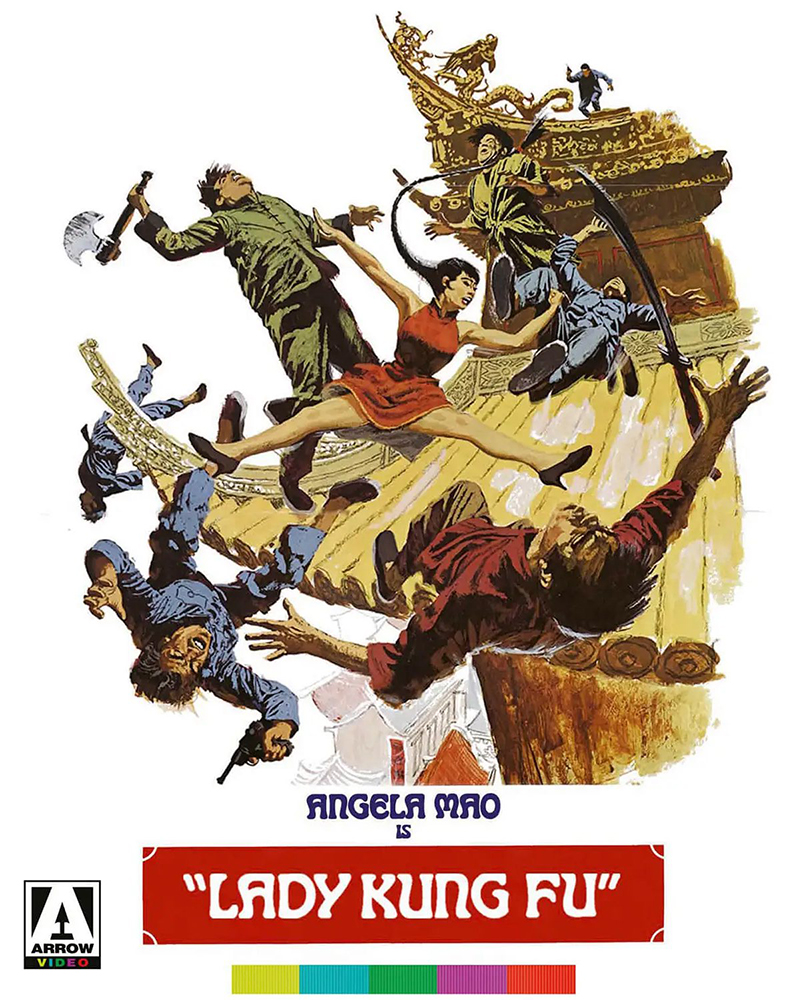 Immediately following Lady Whirlwind, Mao, Sammo Hung, and director Huang Feng built upon what they had learned, and the follow up, Hapkido, aka Lady Kung Fu, is a much more polished and confident film. Yu Ying (Angela Mao), Fan Wei (Sammo Hung), and Kao Chang (Carter Wong, Big Trouble in Little China) have been learning Hapkido while in exile in Korea in the 1930s. They graduate and return to China to set up a Hapkido school, but soon run afoul of the Japanese Black Bear school with deadly consequences. All three stars are quite good, and they each get their turn to shine, but make no mistake, this is Angela Mao's film, and the longer she shows patience in the face of adversity, the worse you know it's going to be for the Black Bear clan when she lets loose. Despite being made back to back, the choreography and camera work is vastly improved in this, even if it wasn't lacking in Lady Whirlwind. A number of future stars are visible as fighting extras, including an impossibly young Jackie Chan.
After decades of dodgy home video, these important pieces of Hong Kong and martial arts film history have gotten a thoughtful and loving release in the States. Both films have multiple audio commentary tracks from Frank Djeng, with Robert "Bobby" Samuels and Michael Worth, and another track from Samm Deighan. Both films look lovely and feature the original Mandarin soundtracks and vintage dub tracks, along with a modern dub track for a 2006 DVD release.
So if anyone thinks that kickass women action heroes are a new creation, just remember Angela Mao was there, high-kicking with the best, from the start.
---