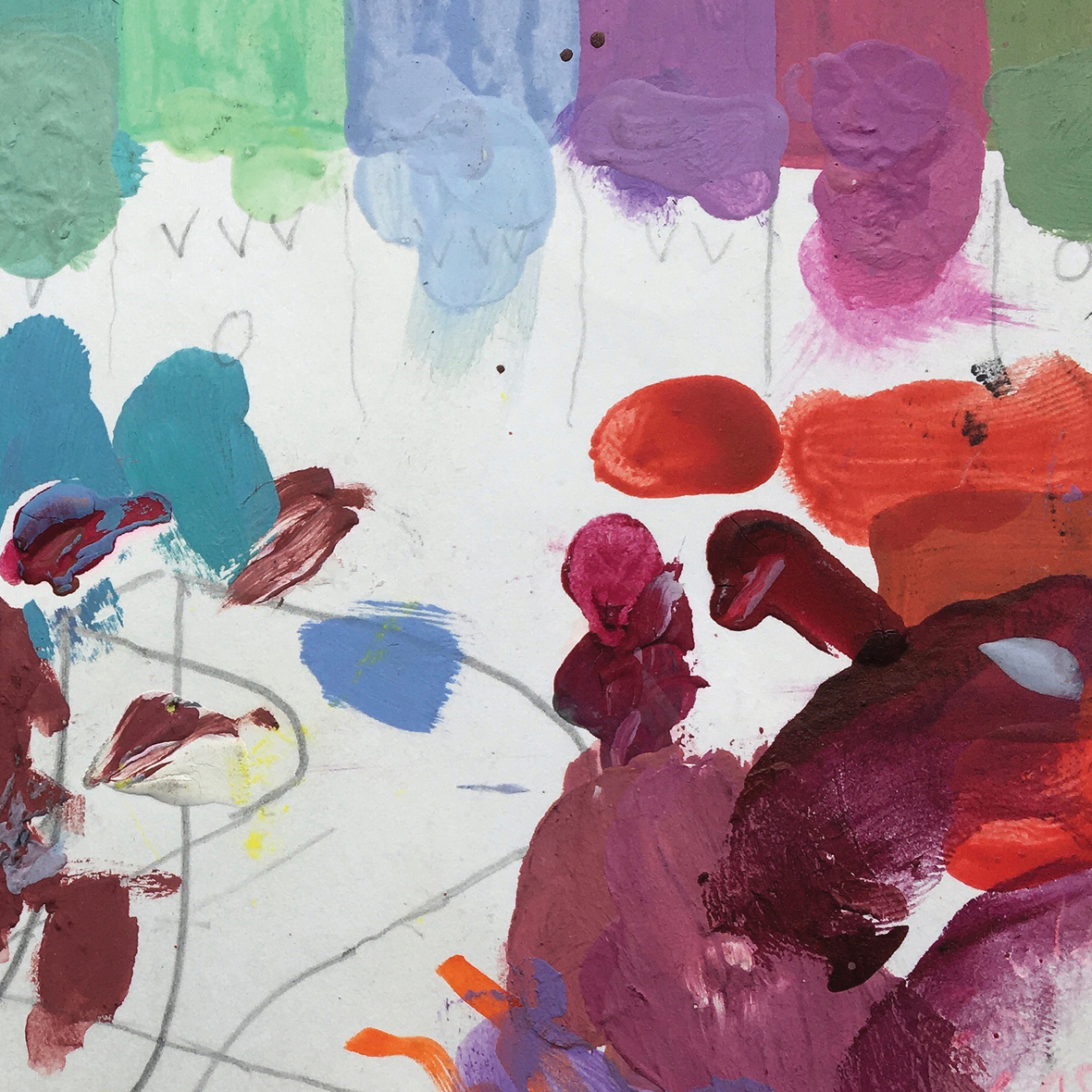 The Van Pelt
Artisans and Merchants
Spartan Records
I was unfamiliar with The Van Pelt, even though their 1997 album Sultans of Sentiment is well revered in certain in-the-know fan circles of emo/post-hardcore bands of that era. Originated and based out of New York City, they are a band that has few recorded works, but those that exist make an impact.
Name recognition comes in many forms, sometimes from oblique angles. I had a creative writing teacher in high school and college with the last name Van Pelt (phenomenal educator!) who greatly influenced me as a person: how I write, what I read, what I listen to. Though The Van Pelt are not related to Mr. Van Pelt in any way save their name, I reasoned that any band that chose the name would be worth my time. I was not disappointed!
The cover art for The Van Pelt's first new album in 26 years, Artisans and Merchants, appears to be a color guide for painting. In my years of art schooling, I produced numerous variations of these, a painter's tool where different hues can be mixed and compared to one another before the actual composition takes shape on the canvas. It's a glimpse behind the public veneer, to the work and thought that went into the finished product. It's an inspired visual that gives deeper meaning to the album's title and the music within. Artisans are creating something the public doesn't see until after the work has been polished up for, in this case, the Merchants. Art is still a business (and a difficult one at that) and we, the consumers, often need the merchants (galleries/labels/etc.) as the intermediary.
There's a quality in emo that borrows heavily from early U2, that building, building, building structure that stirs the soul. "Image of Health" (video) has a guitar tone that I am a sucker for. With any artist, in any genre that uses it, I am immediately drawn in, and this remains my favorite track on Artisans and Merchants. The ending wouldn't sound out of place anywhere on U2's War.
The official video for "Punk House" is comprised of touring footage from the band's youth. Fitting, as the lyrics are a matured account of those days, spoken and sung in equal measure, as an old friend who's sharing their memories of being on the road. It's beautiful nostalgia. "Grid" follows the same narrative but is less draped in gauze and more immediate in tempo, momentum, and humor, as the video following a skater on the streets of NYC captures. Chris Leo's (brother of Ted Leo) lyrics are often spoken-in-tune rather than sung, and at times I am reminded of a more serious Dead Milkmen, certainly Slint, or even Bob Dylan ("…loser, please!" at the end of "Grid"), in his distinct cadence and delivery.
Whether you are new to The Van Pelt or are excited they have returned with new material after an extended absence, you should lend your ears to the engaging musicianship, and your mind to the narrative lyrics. Artisans and Merchants is a solid statement that the band's magic endures, and I am thankful that my creative pursuits eventually helped me discover The Van Pelt and recognize a (possible) deeper meaning in the abstract cover art.
It's an album I am certain will accompany me through the rest of 2023 and beyond.
---