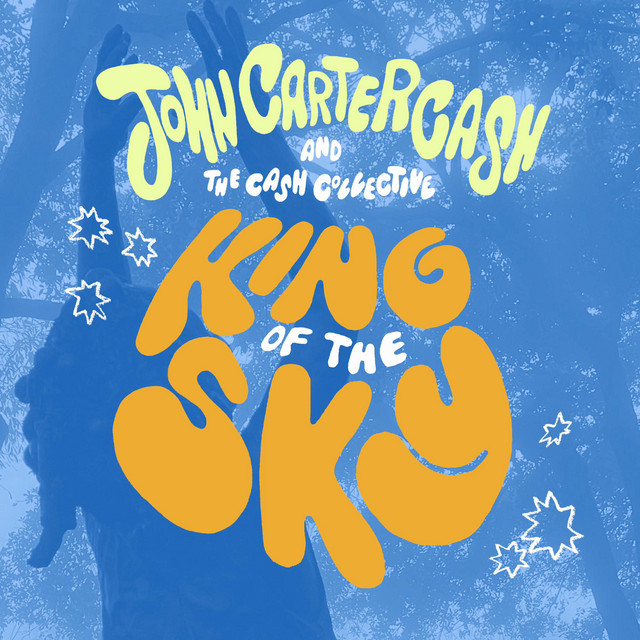 John Carter Cash
Single Releases
Grammy award winning singer, songwriter, and producer John Carter Cash has released a couple new songs titled "King of the Sky" and "Garden of Stone." "King of the Sky" was co-written with the extremely talented musician and YouTube star Justin Johnson and is a great blend of both Cash and Johnson's signature sounds. "Garden of Stone" is accompanied by a stirring music video produced by Cash's eldest son, Joseph Cash, and featuring his daughter, AnnaBelle Cash.
Each of these two songs seems to embody the talent and legacy of the Cash name, with "King of the Sky" featuring upbeat music, lyrics that will put a smile on your face, and a tune that you will keep humming long after the song has ended. "Garden of Stone" is more introspective and is John's statement on the passing of time and maintaining tradition and community. The Cash team does that brilliantly throughout the video and lyrics, most poignantly in their use of the bell that the Carter Cash children and grandchildren rang in the rose garden during the passing of both Johnny Cash and June Carter Cash.
John Carter Cash has not only continued preserving the heritage of his family legacy, but also owns and operates Cash Cabin Enterprises, the converted Cabin that Johnny Cash built, that has over time become a legendary recording studio in the woods of Hendersonville, TN.
Both of the new songs by John Carter Cash are available on streaming services, and videos can be found on YouTube. Follow John through his website and social media, and don't forget to also swing by Cash Cabin Enterprises to see the history of the Cabin and how that legacy continues through the Cash family.
---