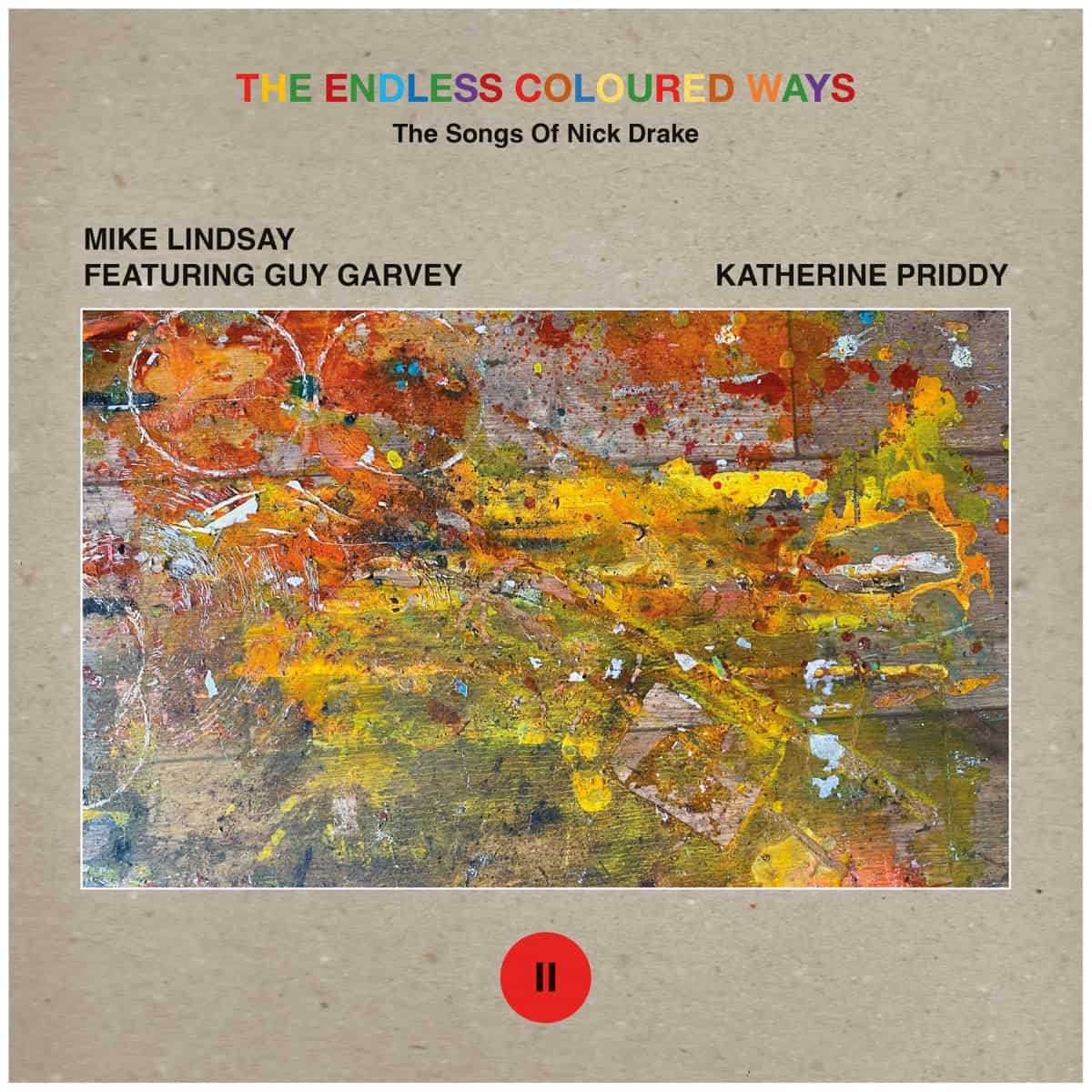 Mike Lindsay, Guy Garvey, Katherine Priddy
"Saturday Sun" / "I Think They're Leaving Me Behind"
Chrysalis Records
In a unique offering from the estate of Nick Drake and Chrysalis Records, a second set of 7" double-A-side singles from The Endless Coloured Ways: The Songs of Nick Drake, is now available. "Saturday Sun" by Mike Lindsay (LUMP) featuring Guy Garvey (Elbow) and "I Think They're Leaving Me Behind" by Katherine Priddy follow the March release of Fontaines D.C.'s version of "Cello Song" and "From The Morning" covered by Let's Eat Grandma. Three more singles will be leading up to the double LP release, which features 23 reimagined covers by 32 artists.
Cally Callomon, manager of the Nick Drake estate, and Jeremy Lascelles, co-founder of Blue Raincoat Music and CEO of Chrysalis Records, imagined this project and imposed only one restriction on the artists: "that they ignore the original recordings of Nick's and reinvent the song in their own unique style." "Saturday Sun" and "I Think They're Leaving Me Behind" both demonstrate that directive. An imposing task to even consider, Mike, Guy, and Katherine approached their versions with a reverent nod to the originals, while simultaneously gifting listeners with their own fresh take on these legendary compositions.
It's easy to lose yourself in the subtleties of these two songs. After numerous listens to each, the integrity and depth with which these songs were transformed is an easy sell to even the staunchest of Nick Drake fans, like myself.
The remaining three singles will be released in May and June of this year, with the full album scheduled for release on July 7. The Chrysalis website offers a variety of CD and vinyl bundles, some of which include a bonus 7" with a never-before-heard cover by Bob Dylan. This is a must-have for supporters of the Nick Drake legacy and for those who advocate keeping his music in front of future generations of fans.
---