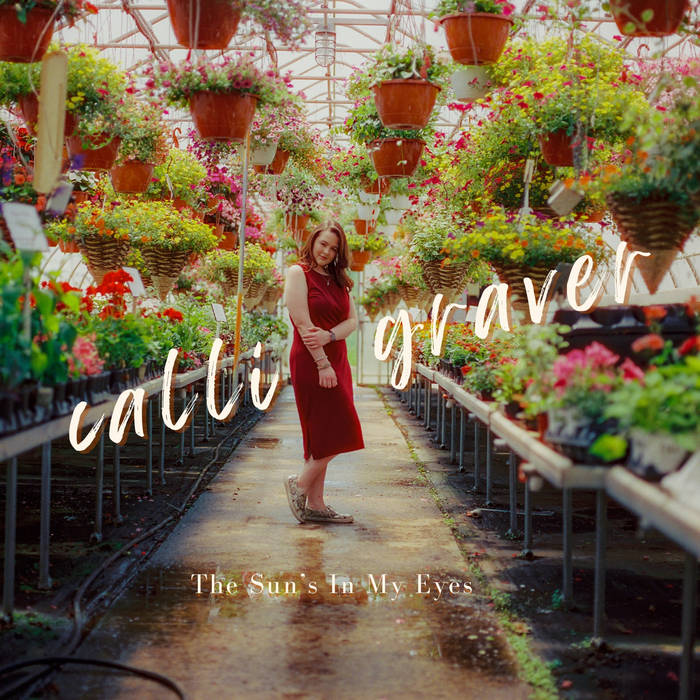 Calli Graver
The Sun's in My Eyes
The Sun's in My Eyes is an apt name for an album that feels like winter's end and the beginning of a new spring. Epitomizing the golden lights of warmer days are the sprightly vocals of Calli Graver. Without a doubt, Graver represents the new generation of singers with no stylistic boundaries whatsoever. I hear echoes of opera, folk, and jazz-pop icon Basia. Graver blends it all together effortlessly in a distinct sound that has tremendous freshness to it.
The album has the radiant glow of the curtains being parted. On "Something Good," Graver balances a soulful delivery with a jazzy playfulness. I admire her comfortability in combining genres; there's nothing forced about it. The thumping bass in "Something Good" gives it an upbeat vibe that captures the unrestrained joy in Graver's performance.
On "Make Our Way Home," the honey sweetness in Graver's singing smoothly matches Luke Carlos O'Reilly's uplifting piano. I can't stop listening to the soft caress of Graver's voice.
"There Will Never Be Another You" is among the LP's highlights, with Graver's angelic vocals pushed to the front of the mix. Shane Adam Aaserud's tasteful bass has the easygoing coolness of a moonlight drive. O'Reilly's piano is truly compelling, and so is the top-notch production.
---