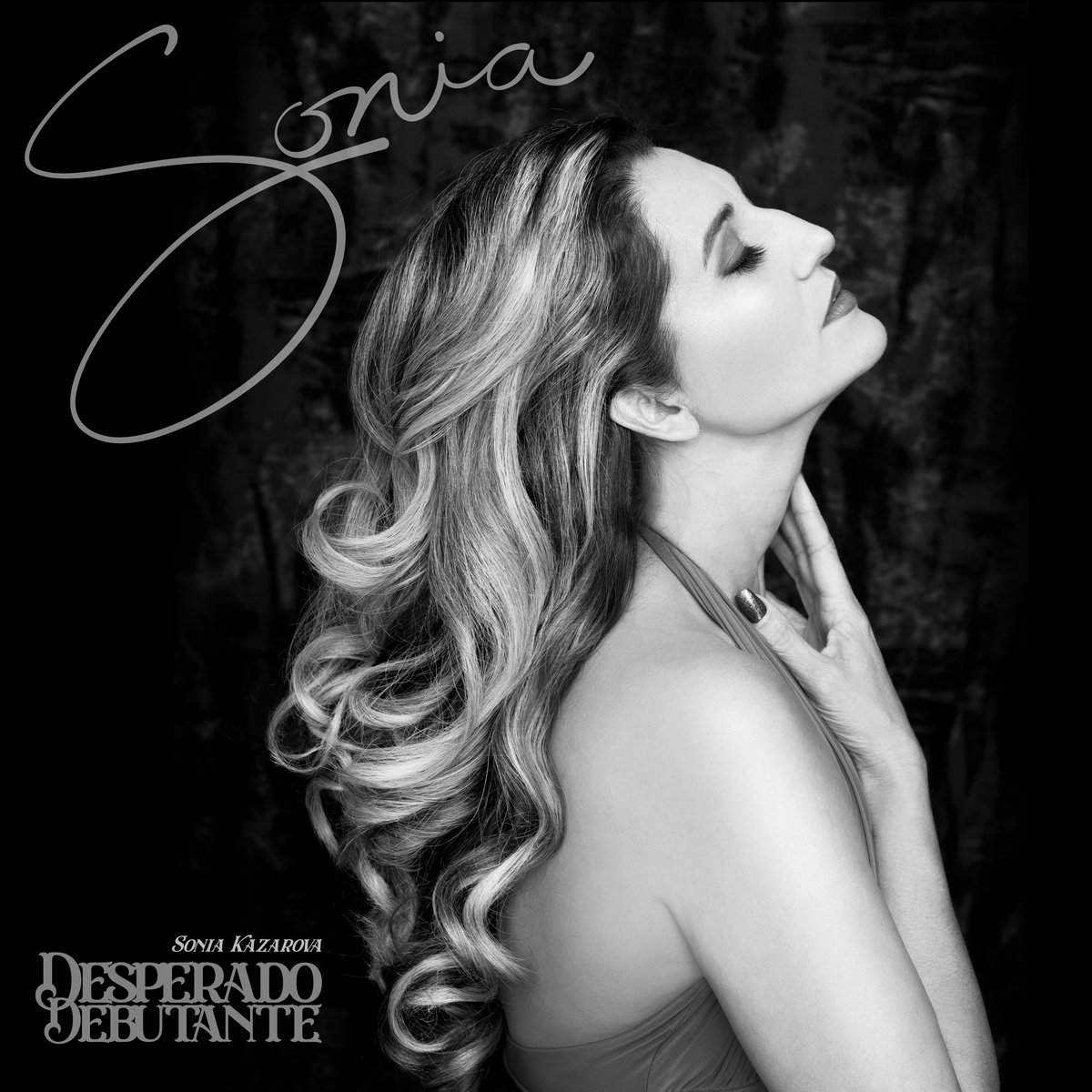 Sonia Kazarova
Desperado Debutante
Sonia Kazarova is a truly groundbreaking vocalist with a broad range and a diverse creative approach. She earned a Grammy nomination back in 2020 and continued to perfect her blend of country opera, highlighting her gifts as a songwriter, vocalist, and more.
In addition, she is also an actress and humanitarian who truly loves to express something deeper and connect with people on a deeper level. Her new debut album, Desperado Debutante, is actually a perfect example. The record features eight songs, including the title track itself, which is a stunning introduction to the mood and feel of this release.
The sound of this record is timeless. You can expect bright, nostalgic, acoustic arrangements and a very organic approach to production, which actually highlights the natural qualities of Sonia's vocals and the musicianship in the band. There is room for some soothing nostalgic songs, such as "Magnolia Trees," as well as rocking playful numbers, such as "Lemonade Stand." These songs show the sheer variety people can find here. Still, the sound is very coherent, and the album flows like a river, each song adding something special to Sonia's vision.
Regardless of the style she explores, Sonia always offers a heartfelt performance. Her voice is both powerful and soulful, and she sings with just the right amount of grit and emotion to highlight the natural warmth of her tone.
The production of the album lends a timeless country sound, yet the songs have orchestral elements and even incursions in rock and pop. Overall, the mixes are very clean and pristine. Yet the sound of this release is not sterile at all, retaining an exciting component that makes the songs feel spontaneous and real. This is an absolute treat for contemporary country fans. However, the record has something to offer to people of all listening backgrounds.
From personal lyrics and universally relatable storytelling to catchy instrumentals, anything goes.
---