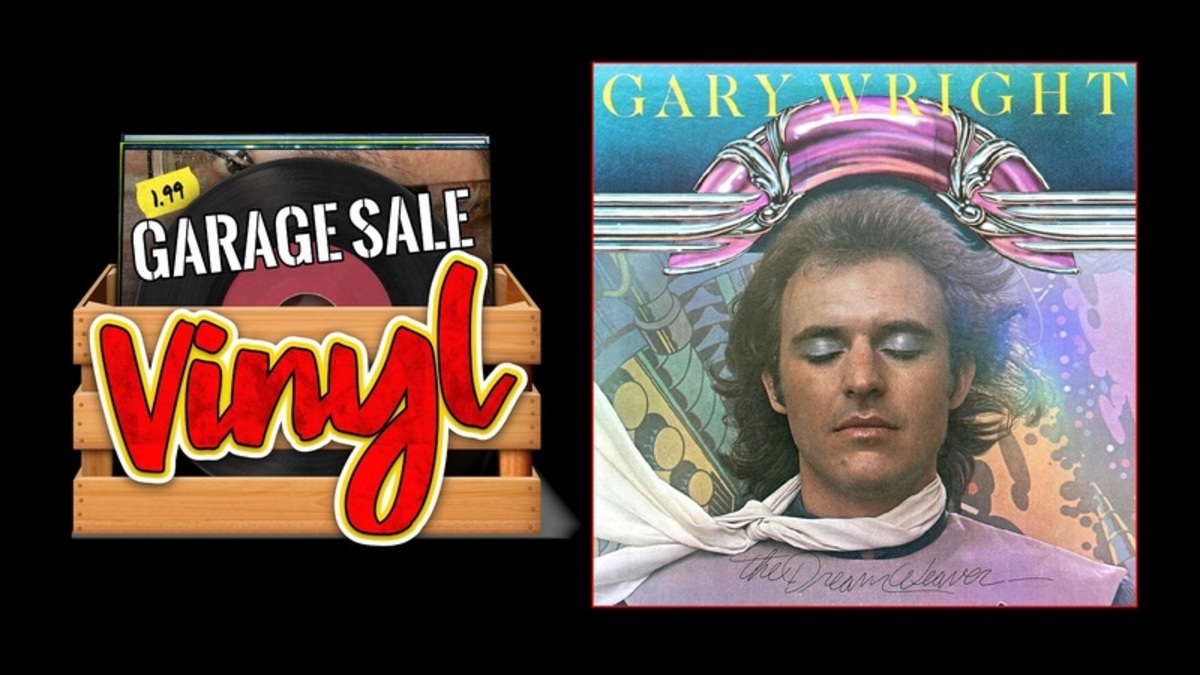 Garage Sale Vinyl: Gary Wright
The Dream Weaver / Warner Bros / July 1975
by Christopher Long
Certain albums just sound "special," instantly. Without advance label hype and subsequent marketing campaigns, sometimes music feels magical — straight out the gate. As a dedicated 12-year-old disciple at the First United Church of Casey Kasem, the name Gary Wright meant nothing to me in late 1975. But HO-LEE-COW, when the "Dream Weaver" single first hit the airwaves of WLOF 950 AM in Orlando, I was thwacked, posthaste. Hey, Mom! Can you PLEASE take me to Record World, TODAY?
Sans porn star 'stache, the former Spooky Tooth keyboardist now checked all the right boxes. A cross between Ziggy Stardust and Charles Lindbergh, Wright's androgynous aviator look made the cover of his self-produced third solo set, The Dream Weaver, a dazzling eye-catcher.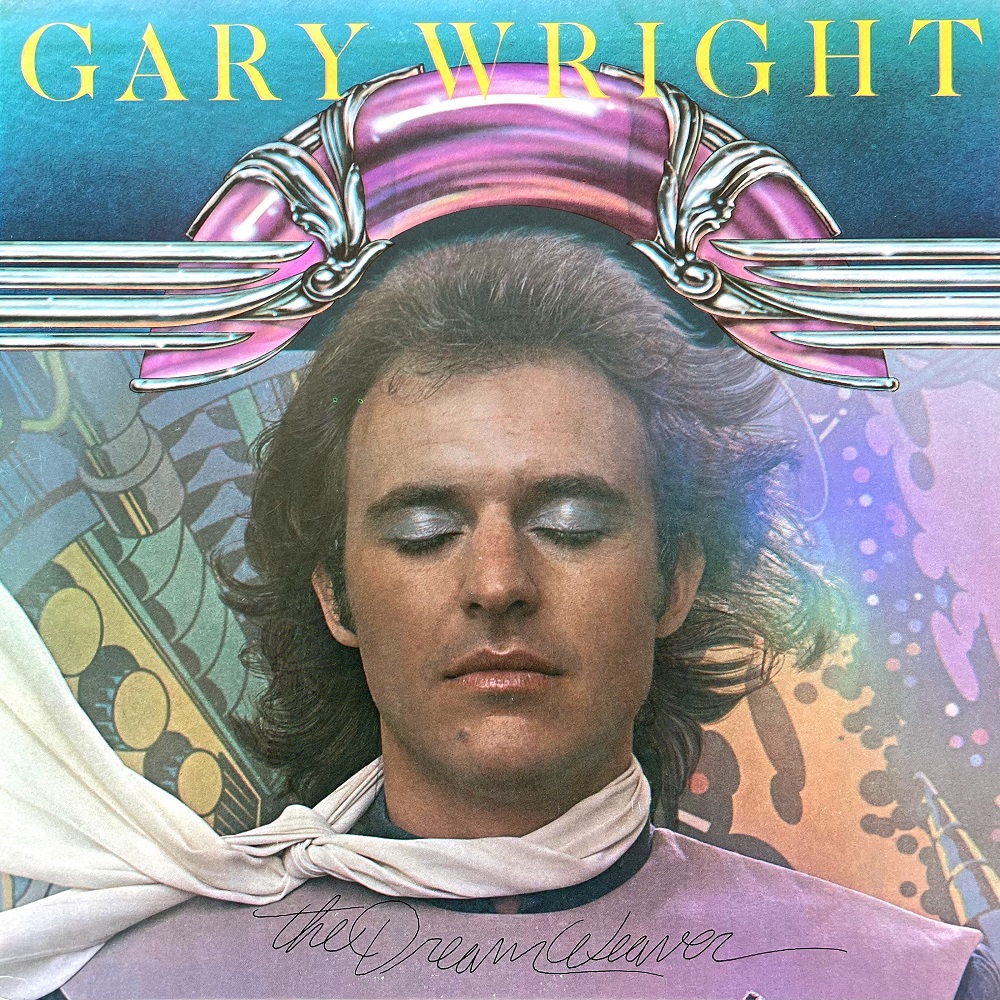 While electronic music wasn't exactly a new concept in '75, Wright's primarily keyboard-driven record sounded unique — fresh and new. Unlike the LPs produced by other budding electronic artists at that time, The Dream Weaver was a bona fide rock record. Truth be told, until Wright revealed the fun fact on American Bandstand, I didn't even realize (aside from the Ronnie Montrose contribution on "Power of Love") that The Dream Weaver was created entirely using only keyboards, drums, and vocals.
Crushing Casey's Countdown in short order, the aforementioned leadoff title-track single was an irresistible, futuristic-sounding seduction. But while "Dream Weaver" was a convincing door-opener, the equally infectious and successful follow-up single "Love is Alive" owned a smidge more edge and was a decisive deal-closer — propelling The Dream Weaver to Top Ten, platinum-selling status. The 1976 summer concert tour with Peter Frampton further cemented Wright's massive newfound street cred.
The sound of Wright's keyboards boomerang-ing between the left and right side of my enormous hi-fi headphones was simply awesome (8-track tape deck optional). And be sure, The Dream Weaver boasted a bounty of highlights beyond its two (now) iconic chart-busting singles. "Let it Out" was a soulful standout, while the down-and-dirty "Can't Find the Judge" and "Much Higher" both stunk from the funk. That's an endorsement, BTW.
Another shiny moment, "Made to Love You" was a heartfelt, space-age power ballad, before power ballads were a thing. Seemingly informing Wright's future soundtrack scores, "Blind Feeling" may have been the record's "square peg," but it worked quite well. The authentic-feeling "Feel for Me" made for a golden, gospel-flavored finale.
Two weeks ago, my writing partner, Dingus, called me up from his vinyl command post up in Arkansas. He was all kinds of jazzed over rediscovering his 12-incher of The Dream Weaver earlier that day. I shared his enthusiasm, as we geeked out about the record for an hour or so. "I should do a Garage Sale Vinyl installment on that one," I suggested, knowing full well that my personal LP had vanished years ago. I'd been relying on my CD copy for decades (don't judge).
Dingus agreed that the record deserved column coverage, and I jotted "Score Dream Weaver album," down on my "to-do" list. Sadly, in the meantime, Wright passed away. So, I had to pay my respects, pronto. I contacted my local savvy vinyl connection, and within an hour, I owned The Dream Weaver once again on vinyl — a near-mint copy, for just eight bucks. Yeah, I couldn't believe it, either.
From his numerous Spooky Tooth releases to his impeccable solo catalog to his various endeavors with George and Ringo, Gary Wright's body of work is impressive and exhaustive. And I'm so grateful to have seen him perform live, circa 2010. Simply put, to this day, I-AM-A-FAN!
(5/5) ⭐⭐⭐⭐⭐
The Dream Weaver Track List
SIDE ONE
Love is Alive (Wright) – 3:54
Let it Out (Wright, Quinn) – 3:25
Can't Find the Judge (Wright) – 3:24
Made to Love You (Wright) – 3:45
Power of Love (Wright) – 3:32
SIDE TWO
Dream Weaver (Wright) – 4:17
Blind Feeling (Wright) – 4:45
Much Higher (Wright) – 3:00
Feel for Me (G. Wright, T. Wright) – 4:58
---