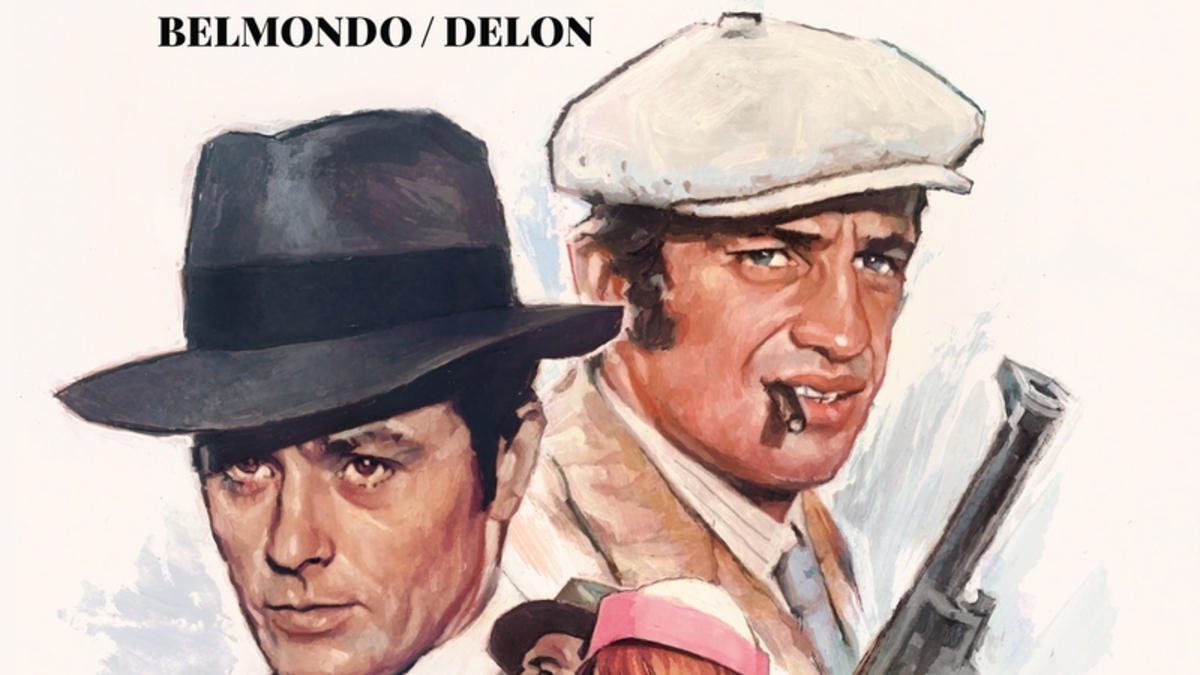 Borsalino
directed by Jacques Deray
starring Jean-Paul Belmondo, Alain Delon, and Catherine Rouvel
Arrow Films
What makes a mid-century French film differ from an American film? The French bad guys get away with their crimes, at least for almost all of the film.
This rather intimate film shows how a couple of street hustlers in Marseilles get their first paying crime job harassing the local fish mongers into bankruptcy by lacing their catch with spoiled cod. They soon work their way up to damaging beef, collecting cute girlfriends, and taking over the operation that gave them their start. It's basically the American success story, told in French. Siffredi (Delon) and Capella (Belmondo ) tussle over Lola (Rouvel). Siffredi is suave and deadly; you would go drinking with him except he will slip you a mickey and leave your corpse to wash out with the morning tide. His partner Capella would do the same, except he would do it to your dog as well.
As the gangsters grow in power and stature, the money gets bigger, and the police more interested. Eventually, we have the climactic battle royale, and if Marseilles isn't exactly a safe space for the good citizens to live their lives, they at least have a small period of quiet to recover and rebuild.
The storytelling here is excellent, and it's always clear what is happening. Along with the film there are excellent shorts that look at the making of the movie and its impact at the time. The joy of these European crime films is their rather lax moral standard. Unlike the American "bad guy never wins," we see the more realistic "of course bad guys win, just look around the evening news." This film features tense moments of crime, the joyful high living of the rich, and a relaxed sense of morals that American film guardians of the '70s era would not permit. This is not just for the film buff, but a joy to the casual mobster movie fan as well.
---