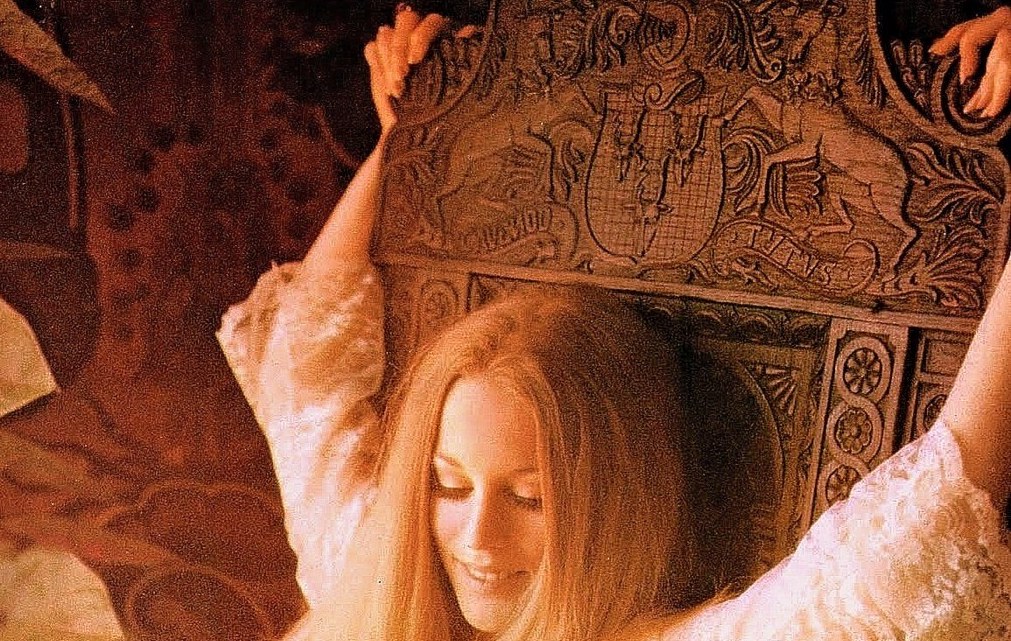 Archive Archaeology: Mama Lion
by Bob Pomeroy
TikTok is a wonderful way to waste time. A while back, I was scrolling through my feed and a video came up on controversial album covers. The album featured in this installment was the 1972 debut album by Mama Lion. The controversial album cover showed the lead singer of the band, apparently, breast feeding a lion cub. That image didn't sit well with a lot of retailers, and the cover was censored in most markets (although apparently, Japan was fine with it).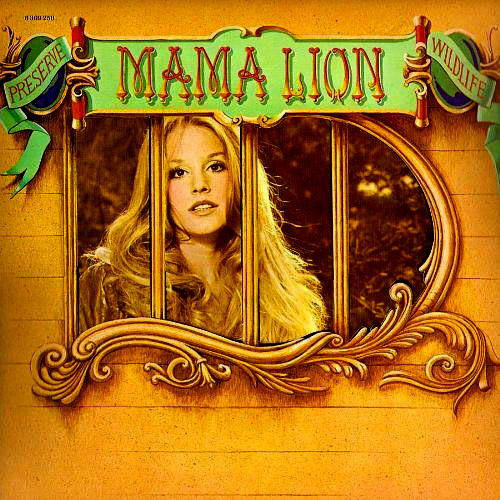 That image sparked a memory a teenage me sneaking girly magazines into the house to be examined after dark. I remember the image of the woman with a lion cub from an issue of Penthouse I had long ago. The singer for Mama Lion and the model for the controversial cover was Lynn Carey, Penthouse Pet for December 1972. At the time, I remember the story saying the Pet was a singer for a band, but my teenage self never imagined it could be worth tracking down. The guy on TikTok said Mama Lion was a pretty good blues rock band. So, I went searching the internet.
I found a CD that features Mama Lion's first two albums on one disc. The controversial photo was not on the cover, but I ordered it anyway.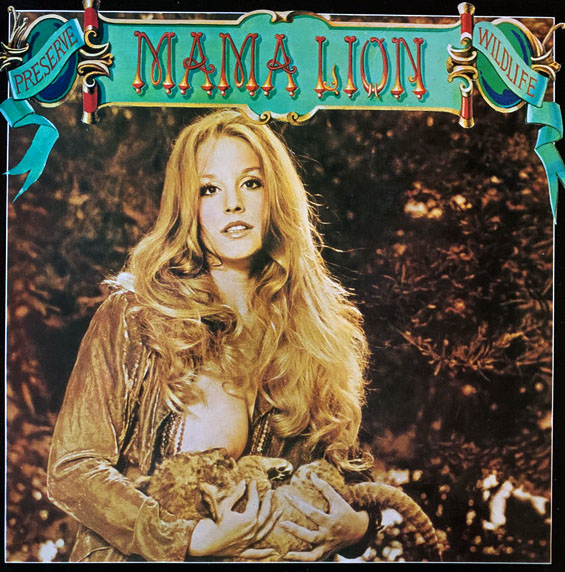 The two albums featured are the 1972 debut, Preserve Wildlife, and the 1973 followup, Give it Everything I've Got. Preserve Wildlife turns out to be a solid psychedelic blues record. Carey channels Janis Joplin with her raw and powerful vocals. The songs are covers, with butt-shaking versions of "Ain't Too Proud to Beg" and "Ain't No Sunshine." In 1972, it was still pretty common for bands to be playing mainly other people's songs. Guitarist Rick Gaxiola and pianist Jim Howard give the songs fiery instrumentals to match the power in Lynn's voice. Preserve Wildlife has a raw, live-in-the-studio feel. I really like the energy on this record.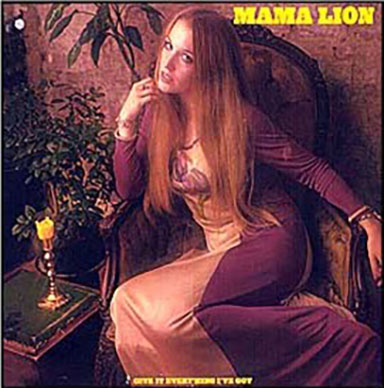 The followup, Give It Everything I've Got, from 1973, is a more refined record featuring original songs by Carey and bassist Neil Merryweather. The songs still work the blues and psychedelic rock grooves. "Life Is Just a Four Letter Word" and "Crazy Place" are good blues burners, giving Carey ample space to show off her vocal range. "Dark Garden" strays into prog rock territory, with Lynn's voice playing against Jim Howard's space synths. All in all, a solid record.
Mama Lion broke up in 1973 after the release of Give It Everything I've Got. Merryweather continued to work as a bassist, composer, and producer, but the most prominent ex-member of Mama Lion is the keyboard player, Jim Howard. Using his full name, James Newton Howard, he's had a long, Oscar-winning career scoring movie soundtracks. Lynn Carey continued to record as a solo artist and with reformed versions of Mama Lion. Her solo work in the 1980s took a turn toward jazz and big band. Like her former bandmate, she has also done work for movies and TV.
Why didn't Mama Lion make it? Who knows. There are thousands of good bands who never get to enjoy big-time success. In the 1970s, rock and roll was still overwhelmingly a boys club. Women were generally considered eye candy, and there was a pernicious double standard. Being a Penthouse Pet probably gave the critics of the time an excuse for writing Lynn Carey off.
I wonder what teenage me would have made of Mama Lion if I'd searched them out all those years ago?
---