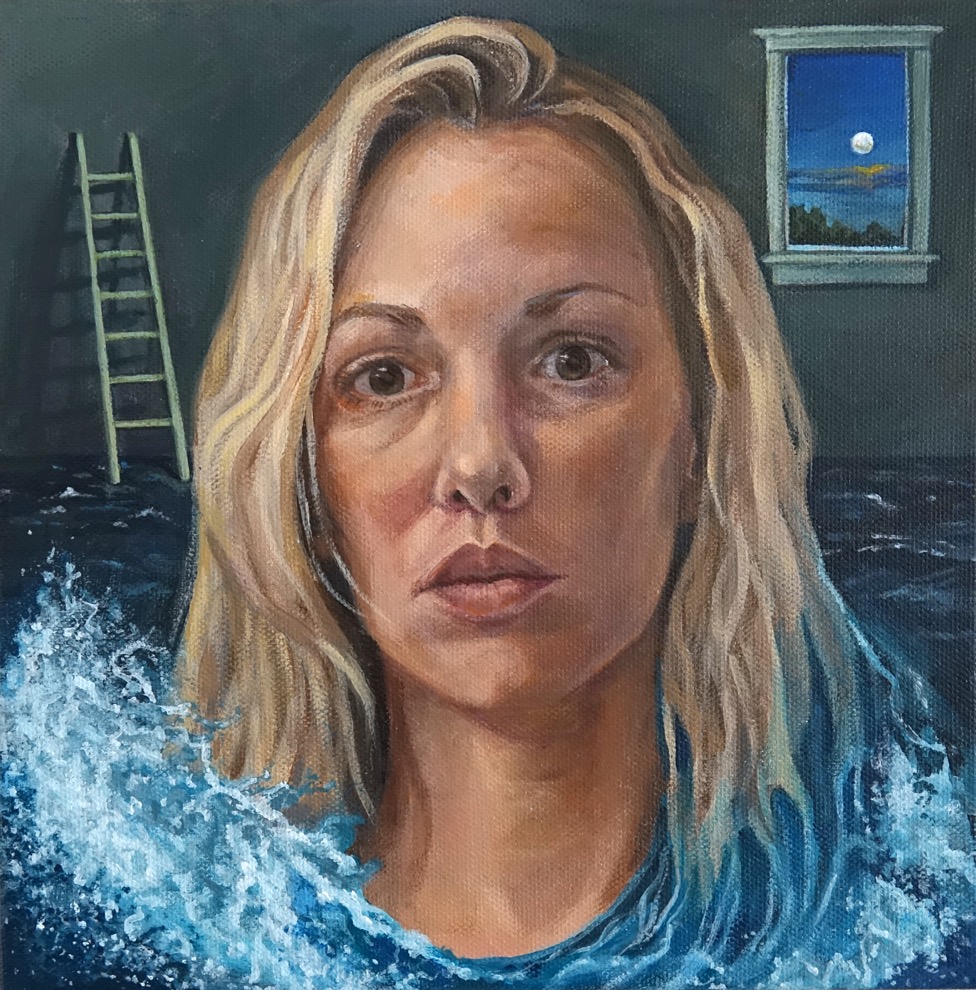 Lauren Calve
Shift
Self-discovery albums seem commonplace, especially after the pandemic. Everyone got really deep into their existential journey. Self-discovery debut albums are gutsy. We don't really know this artist, and they are laying it all out for us in a full-length memoir set to melody. If an artist chooses to go down this road on her first full-length record, I'm game to give it a shot.
Lauren Calve chose wisely on her debut Shift. I hadn't heard of her, and when I got the press release, I thought I'd give it a quick run-through. What surprised me was how much I loved this record from start to finish. It took a few deep dives with no distractions (nearly impossible), but I found some favorites that rose up to find a place on my personal playlist for road trips and reflection.
Shift was recorded in Nashville at 3Sirens Group with producer, engineer, songwriter, and multi-instrumentalist Dex Green (Margo Price, Aaron Lee Tasjan, Allison Russell). As if that wasn't credential enough, she brought in an enviable lineup including Fred Eltringham and Marlon Patton on drums, Audley Freed on guitar, Robert Kearns and Jared Reynolds on bass, and engineer Joe Costa.
The title track kicks off strong. The imagery of turning points, collision courses, tectonic movement underfoot, and percussion as punctuation. I'm hooked. Who can't relate to this? Lauren's range and progressive country inflection bring just enough vulnerability to remind me of Suzanna Hoffs' early work, mixed with Carlene Carter-style salt and attitude.
"Everything at the Same Time," a co-write with producer Green, is just as solid. If you're expecting Lauren to come in as a timid voice, this would be the reality check. I'm really fond of the guitar and percussion work on this. I get the Nick Lowe vibe, but so original. Green and Calve also show off their collaboration on "Late Bloomer." I mentioned relatable, right? While you might not own an Ibanez, let the guitar represent whatever you held onto and wondered if things would ever materialize.
"Lookin' at guitar tabs on my bed/ Couldn't even leave my room/Singin' in the dark, no light to bloom."
Spoiler: she eventually gives the guitar away, but there's a happy ending. "Late Bloomer" is for you.
Another favorite is "Plug Me In." There's a stream-of-consciousness feeling to this one, along with chord changes that feel like some of Alanis Morrissette's earlier work. It's a comforting respite with a syrupy guitar intro. I've had it on repeat, especially when trying to unplug.
The last track is a goosebump-inducing story of love, ladders to the moon, sweat, ashes, feral cats in a cabin, abandoned places, and desperados on Schwinns. Yes, Schwinns. You can build your own meaning from this one, but I'm just enjoying the face value and mystery combined. If you happened to grow up putting cards on the spokes of your bike wheels, this one can take you to so many places.
Enjoy the ride. Shift will definitely take you there.
https://laurencalve.com
---