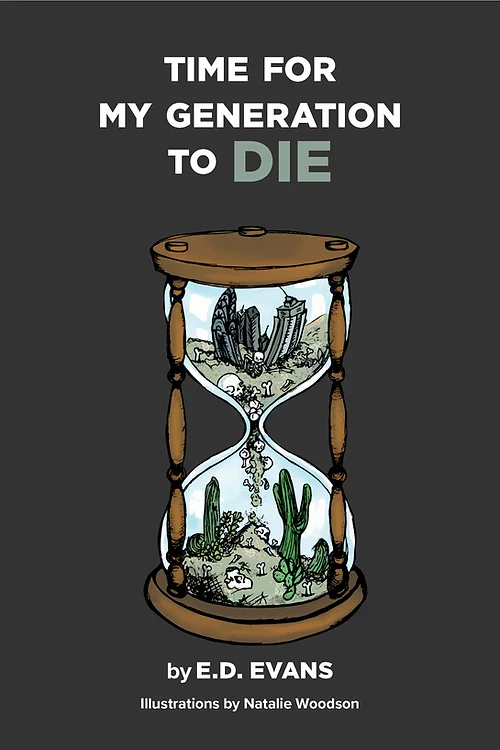 Time for My Generation to Die
E. D. Evans
Earth Island Books
Time for My Generation to Die is such an ominous title. You would expect something like a bleak, dystopian world that would make Cormac McCarthy look like a comedy writer. You might think it's a Boomer contemplating how badly their generation has messed up the world and thinking it best we get out of the way and give the younger bums a chance. While there are some dark moments in E.D. Evans's collection of poems and ballads, it's not a misery fest. At times it is quite funny.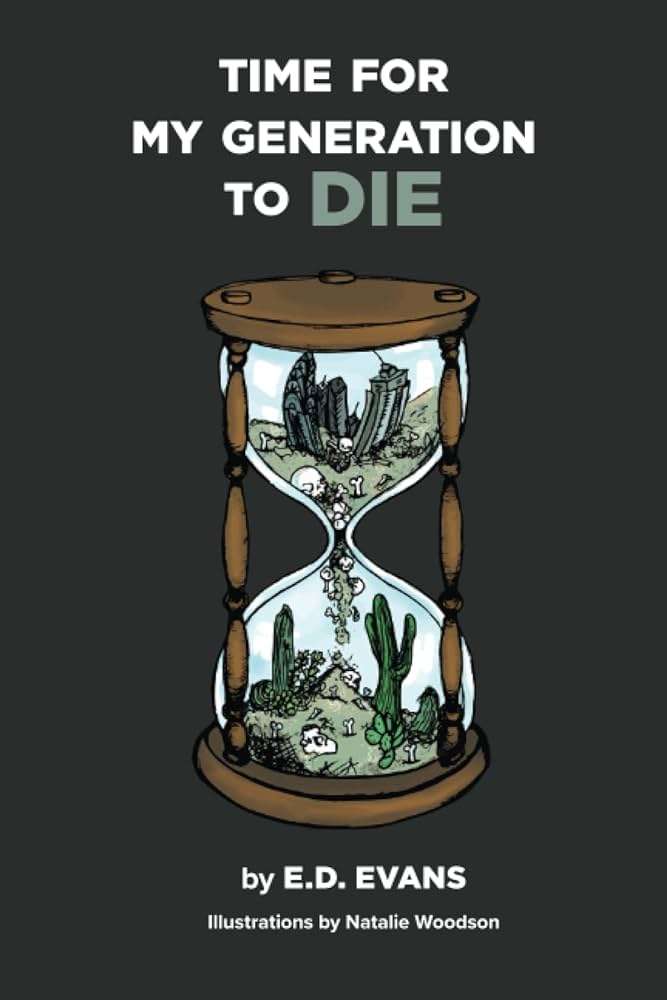 Evans divides her book into five sections: Western Ballads, US News and World Report, What Price Fame?, Tainted Love, and Eastern Ballads. On the grim end of the scale are "Murder in the First," about a battered woman's revenge in the Old West, and "New Age (Time for my Generation to Die)," about spiritual charlatans in the New Age movement. On the lighter side is "East Village Twelve Stepping, 1980s," about self righteous sobriety on the Lower East Side of New York. "O-O-Dee" is a fun poem about photography in the Old West and how everyone looks so grim. O-O-Dee was a Kiowa woman who may have been the first person photographed with a big smile on their face.
Evans was a fixture on the New York poetry scene in the late '80s, early '90s. She performed regularly at places like the Knitting Factory and Nuyorican Poetry Cafe. She was on a long hiatus when life got in the way. Nowadays, she lives in Arizona and has returned to performing live in person and on social media. Time for My Generation to Die collects some of these recent works.
www.earthislandbooks.com
---