Foghat
Sonic Mojo
Foghat Records
Within the CHANEL-soaked, Montecristo-fumed classic rock "champagne room," the name is recognized as a big-pimpin' VIP. A legendary brand, the band's tubular logo is iconic. And their slew of arena-sized anthems remain timeless.
It's been a long time since they (first) rocked and rolled — rising from the ashes of the late Kim Simmonds-led, blues-injected brigade, Savoy Brown back in '71. Tragically, however, over the last 50-plus years, three of the four platinum-era Foghat members have passed on; frontman/guitarist "Lonesome" Dave Peverett (2000), lead guitarist Rod Price (2005), and bassist Craig MacGregor (2018) — leading Roger Earl seemingly to an impasse. But upon examining his personal navigation device, the co-founding drummer discovered two options: 1) Make a U-turn, head back to town, and check in promptly at the Boogie Motel Retirement Home, OR, 2) Remain energized and keep a tight shoe pressed to the floor of that '76 Camaro and power on.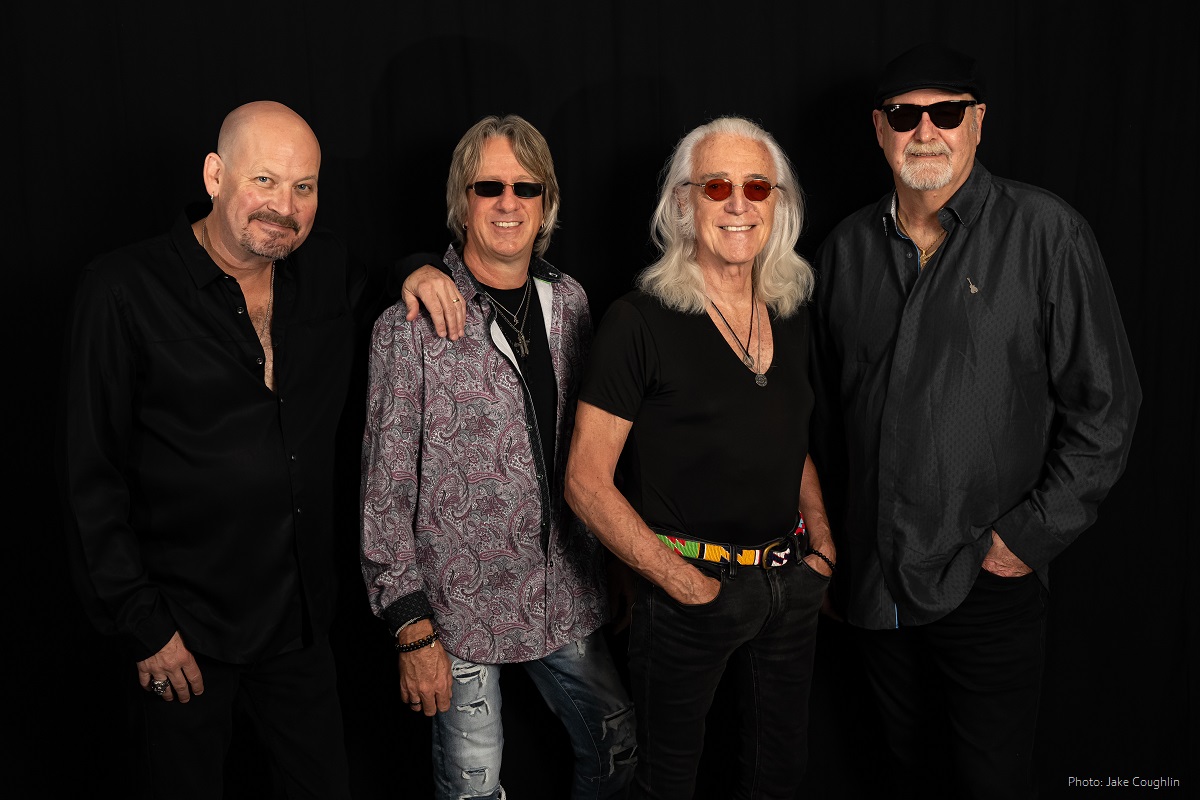 Without skipping a kick beat, a snare crack, or a cymbal smash, Earl has powered on — tweaking the (now) all-star Foghat lineup as the band continued touring and recording. And in 2023, along with guitarist Bryan Bassett (Molly Hatchet), bassist Rodney O'Quinn (Pat Travers Band), and frontman / guitarist Scott Holt (Buddy Guy), Earl has released Sonic Mojo — the first NEW Foghat studio record in seven years, on the band's own Foghat Records label. Available in stores and online NOW as a 12-track CD and an 11-track, limited edition, 180-gram purple neon LP, it's a pretty impressive set.
Co-written by Simmonds, the record's first video / single "Drivin' On," as well as remakes of the Willie Dixon-penned "Let Me Love You Baby," and the Howlin' Wolf classic "How Many More Years" all find the band digging up their authentic blues-inspired roots. Better let that boy boogie-woogie, indeed!
Chugging with a more rock-fueled groove, the second single "She's a Little Bit of Everything" feels a bit more playful and the in-house writing collab "Black Days & Blue Nights" is fairly faithful to the band's legacy. A heartfelt tribute to the late great Hank Williams, "Wish I'd a Been There" finds Foghat rambling off into the country, while the laid-back recreation of the 1964 Chuck Berry hit "Promised Land" (also covered famously by Elvis in '74), is another of the record's noteworthy highlights.
In sum, it's not the same Foghat — one would be naïve to expect otherwise. But the current lineup is exceptional, the songs are solid, and Sonic Mojo stands tall on its own two legs.
Sonic Mojo Track List
She's a Little Bit of Everything (Simmonds, Earl, Bassett, Holt, O'Quinn)
I Don't Appreciate You (Earl, Holt, Bassett, O'Quinn)
Mean Woman Blues (DeMetrius)
Drivin' On (Simmonds, Earl, Bassett, Holt, O'Quinn)
Let Me Love You Baby (Dixon)
How Many More Years (Burnett)
Song for Life (Crowell)
Wish I'd a Been There (C. Earl, R. Earl, Bassett, Holt, O'Quinn)
Time Slips Away (Simmonds, Earl, Bassett, Holt, O'Quinn)
Black Days & Blue Nights (Earl, Holt, Bassett, O'Quinn)
She's Dynamite (Riley, King)
Promised Land (Berry)
*"She's Dynamite" available on CD only, not vinyl
http://www.foghat.com
---