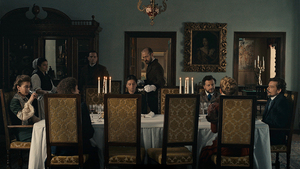 Lily and Generoso select and review their ten favorite features, seven supplemental films, and two prized repertory releases of 2021.
Master of surrealist literature, Haruki Murakami, gets his first silver screen treatment. Aaron Shaul lets you in on why it's a gem.
Part detective novel, part reflection on the nature of art and love, Haruki Murakami's Sputnik Sweetheart follows aspiring novelist Sumire on her quest for both. Terry Eagan reviews the gripping and thoughtful novel.