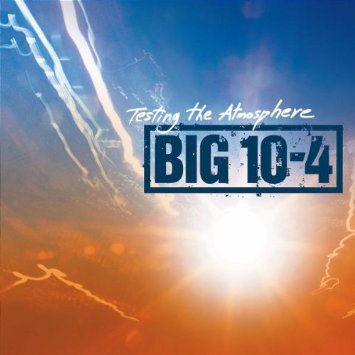 Big 10-4
Testing the Atmosphere
Universal
It's been a while since a breakout modern rock band I've reviewed sounded as fresh and as vital as Big 10-4. The Florida natives are led by singer/songwriter Dan Verduin and set for a bright future, judging by their hook-laden debut, Testing The Atmosphere.
With shades of Third Eye Blind, All American Rejects and even Tool, there's a real quality to the majority of the band's twelve tracks. From hard-hitting opener "Walking Disaster," the depth of Dan Verduin's melodies and the strength of his voice are clearly evident. "Long Night" is almost as infectious, while the superb "Irony Is Thick" provides an interesting left-turn with its piano-based intro. "Hold That Thought" further showcases the band's diversity, while the Stephen Jenkins influence is felt again on the stunning "Undertow."
Album closer "Oxygen" doesn't hit the same heights, but by that time, Big 10-4 has ably demonstrated the reasons why Universal Records signed them up and why producer Matt Wallace agreed to work with them. I just hope they are given longer than the obligatory one album to allow their talent to fully develop, as Testing The Atmosphere is a highly promising debut.
Big 10-4: http://www.big10-4.com
---