Rufus Wainwright
with Krystle Warren
Reading 3, Tel Aviv, Israel • June 4, 2012
Yifat Grizman
Silence. Anticipation. Darkness, illuminated by nothing but candle lights. I could hardly see Rufus when he came on stage, but I could definitely hear him when he opened the show with an appropriate a cappella version of "Candles," the closing track of his new album Out of the Game. As the song ended and the lights came up, I saw a long-haired guy with a white rose attached to his jacket and wearing an awkward pair of red shoes. What he did from that moment on was magical, as if he tapped his red shoes together three times and took a flight with the crowd to another dimension.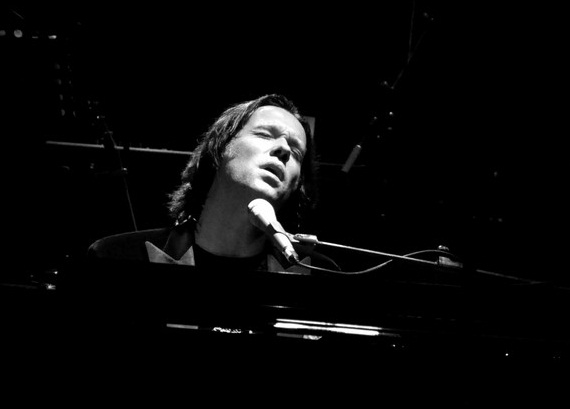 Rufus went on with three more songs off of his latest record ("Rashida," "Barbara" and "Welcome to the Ball"), and I was relieved to find out that it wasn't too overly theatrical, as I thought it would be. Maybe it was, but I, and the rest of the crowd, enjoyed every minute of it. Let the ball begin!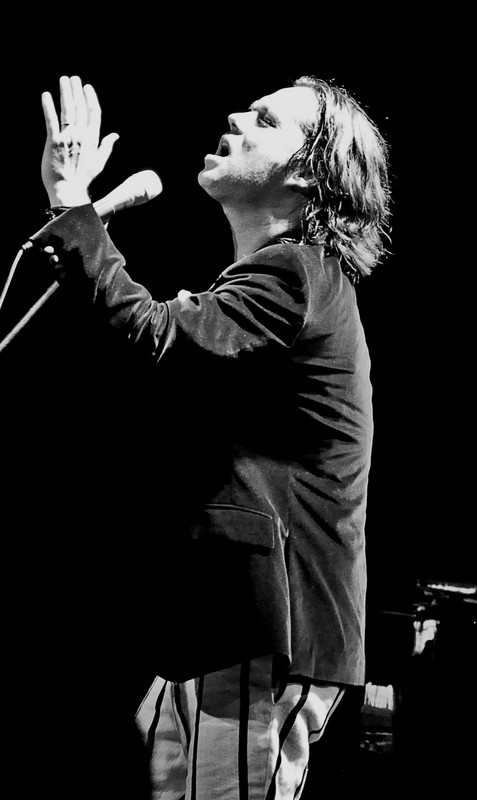 In-between jokes about Jews (he's entitled to that – he has a half Jewish daughter after all!) and showing off some dance moves, Rufus took us on a journey to his past, singing songs like "April's Fool" (from his debut album) and "The One You Love" (from his album Want Two), all of which were accompanied by his unique, talented group of musicians, including guitarist Teddy Thompson and backing vocalist Krystle Warren (who was actually the opening act and received lots of love from the local crowd).
About two years ago, Rufus performed here and brought his mother, Kate McGarrigle, along – just a short time before she passed away. He didn't have to say much about her "presence" because it was felt in the little three-song tribute he made for her. First Teddy Thompson's version of "Saratoga Summer Song," then Krystle Warren singing her lungs out in "I Don't Know," and last but not least, Rufus alone on the piano playing "On My Way to Town," one of the most moving moments of the evening. Soon after, he also played a cover originated by his father, Loudon Wainwright III.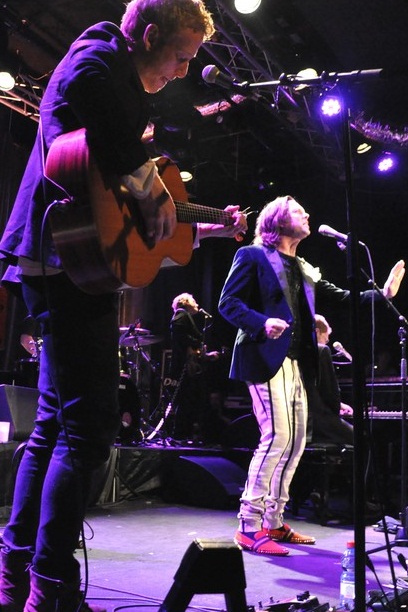 Then Rufus went back to his most recent album and the rhythm changed. My fear was that the impact of Mark Ronson, who produced the album, would take over, but it was not a "Mark Ronson featuring Rufus Wainwright" kind of night. Rufus managed to add his own spices to the mixture and by the time he was singing "Out of the Game" I couldn't even sense Mark Ronson anymore. Rufus took over entirely and he did it with an irresistible charm.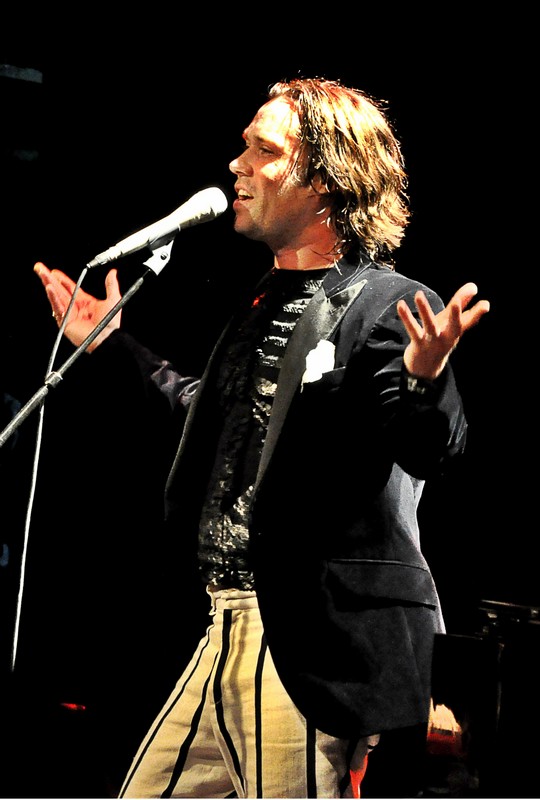 Juggling between guitar, piano, and dancing, he finally got around to singing what I thought was his biggest hit, at least around here: "Going to a Town." The crowd sang the whole song with him, and for a minute, I saw the usually somber Wainwright smiling. He continued with "Montauk," "a song to my daughter Viva," he explained. That song is a letter to his daughter who is raised by two fathers. I was personally moved by this song, especially because I have never heard a song that talks about "alternative" families in such a direct way.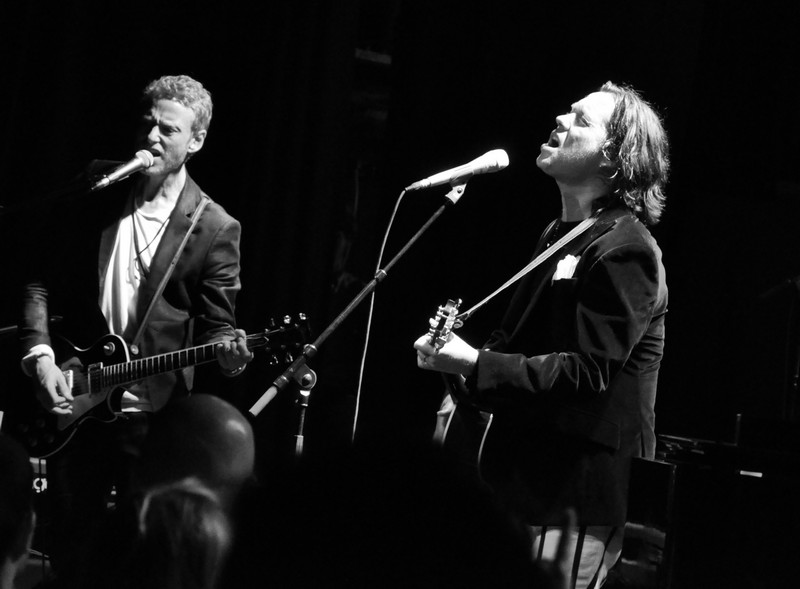 Rufus chose to end the night with two unforgettable encores. He performed one of his anthems, "Cigarettes and Chocolate Milk" (from his second studio album, Poses), a song he did not include in his previous setlist in Israel the night before. He played the piano, and the crowd sang every word and every syllable. Just when I thought the atmosphere couldn't be more exciting, he came back for his last encore and said "i don't do this song very often these days but, I'll do it for you." Before I managed to guess which song it was, he stormed into a beautiful one-man-on-piano version of Leonard Cohen's "Hallelujah." I couldn't resist thinking of Jeff Buckley, whose body was found at that exact same date, 15 years ago. Was that an intentional homage? I wasn't sure. But I appreciated his choice of ending the night like this, powerful and hard to forget, and looking around, I knew that everyone else felt the same way.
Rufus Wainwright: http://www.rufuswainwright.com ◼
---