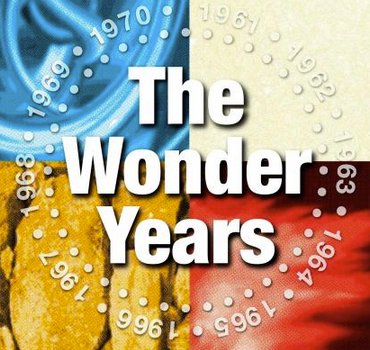 Lee And Kirby: The Wonder Years
by Mark Alexander
Twomorrows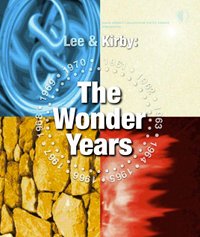 Author Mark Alexander (RIP) even outright admits at one point in this authoritative tome that some parts of the Stan Lee and Jack Kirby story have been told so many times that it's impossible to add anything new. And for the most part it's true: Alexander's colleagues at Twomorrows publish the monthly Kirby Collector, which tirelessly tells "King" Kirby's side of the story, while Stan Lee has no less than the Marvel Comics machine endlessly giving traction to his version of events. Hell, Michael Chabon's breakthrough novel Kavalier and Klay pilfered large chunks of the sad sage of Lee 'n' Kirby for its titular characters. On the other hand, if there was a story that needs to be told again, especially in the Twomorrows style of combining diligent research with a metric ton of original artwork culled from collectors all over the world, it's this one.
The tempestuous partnership of writer/hypeman Stan Lee and extraordinary artist Jack Kirby gave birth to a Marvel Comics "universe" whose jointly-created characters are still the cornerstone of Marvel Comics, some fifty years after Fantastic Four #1 hit the newsstands. The aforementioned Fantastic Four was the fullest flowering of that collaboration, and their nine-year run is the focus of The Wonder Years. Throughout The Wonder Years, the focus is laserlike – on the two's work on Fantastic Four as a comic book empire steadily builds up around them, and on their own relationship as it crumbles to dust.
Y'know, come to think of it, the side you take in this fractured alliance tells a lot about the kind of person you are; it's a popular culture Rorschach test along the lines of the Beatles vs. Stones debates. The Wonder Years is great ammo for both sides.
Twomorrows: http://twomorrows.com
---