MONO
Le Poisson Rouge, New York City • 9/14/12
May Terry
MONO, not to be confused with the 1990's UK electronic music duo of the same name, has been delivering their experimental, post-rock spin on instrumental Japanese music for over a decade, with over eight albums to their name. In this current tour of the U.S., MONO drew a packed house of listeners at Le Poisson Rouge for an eight song set that felt like a live performance of a musical score to a surreal Japanese film.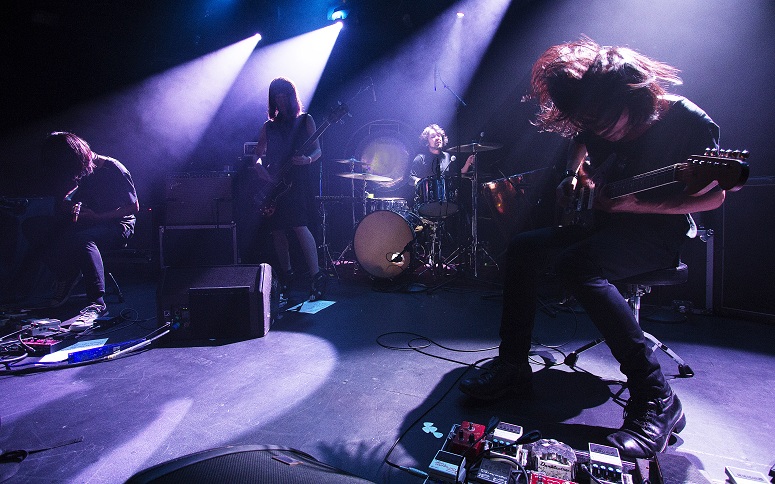 As with a lot of ambient instrumental music, MONO's songs are minimalist with a very loose musical form. The titles of their songs are suggestive of mental images filled with the majesty of Mount Fuji or a barren winter landscape. With songs like "Dream Odyssey" and "Pure as Snow," MONO's songs oftentimes start as a low and slow weave of melancholic arpeggios with an influential touch of ethereal Asian folk music. The song then builds up to a tsunami of sustained guitar distortion and Taiko drum inspired beats to then fade out as low as when it started. The core of this post-rock sound is achieved through the multitude of effects processors and guitar tremolo-picking melodies from guitarists, Takakira "Taka" Goto and Hideki "Yoda" Suematsu.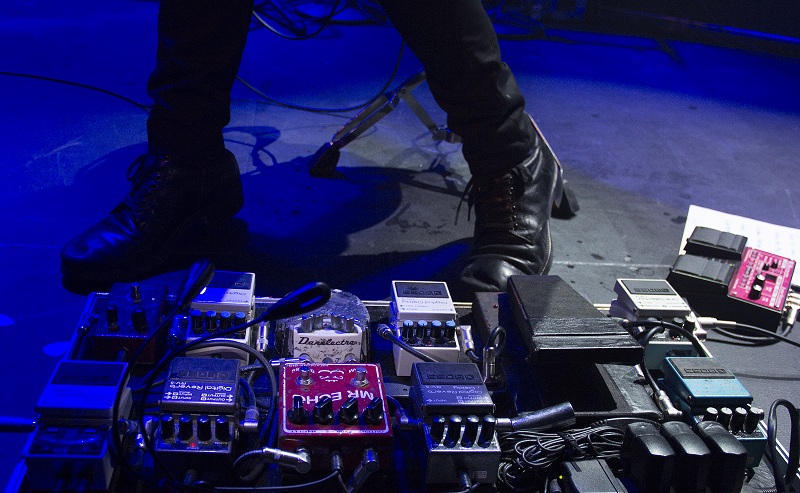 MONO's live show is also one big minimalist experience. Since the very first step onstage, MONO showed little acknowledgement of the audience. With the exception of the drummer, MONO spent most of their set "shoegazing" – a subculture trend back in the 1990s, most notably done by The Jesus and Mary Chain, where performers minimize interaction with the audience by looking down. In shoegazing, the emphasis is on the music rather than the performers onstage. Both Yoda and Taka, with hair covering their faces, spent almost the entire set sitting on stools, looking at the floor.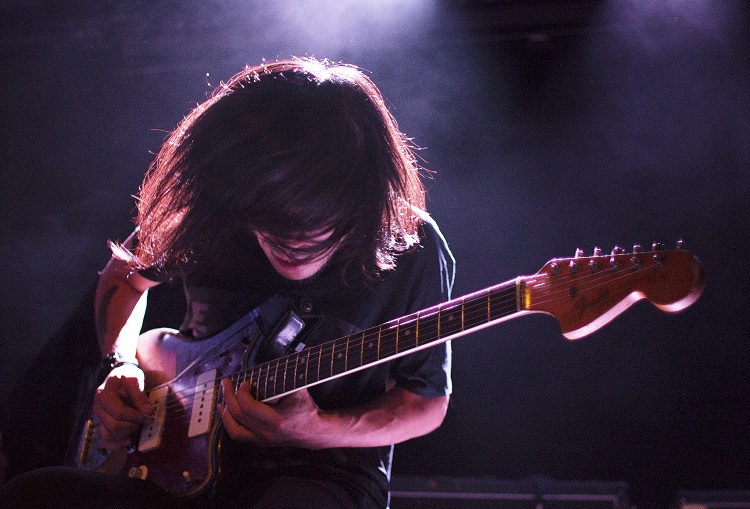 When MONO ended their set with "Everlasting Light," as quietly as they walked on stage, the band just stood up and walked off stage. Maybe there was a subtle nod from Yoda, and a smile underneath his veil of hair, but nothing more. I would have loved to hear Taka at least make a brief introduction on behalf of the band and their music. Taka does speak English, and in interviews, he is actually very articulate in explaining the band's sound and approach to music. Doing so may improve the concert experience for any listener seeing them for the first time, and left confused as to why the band appears as removed as they are.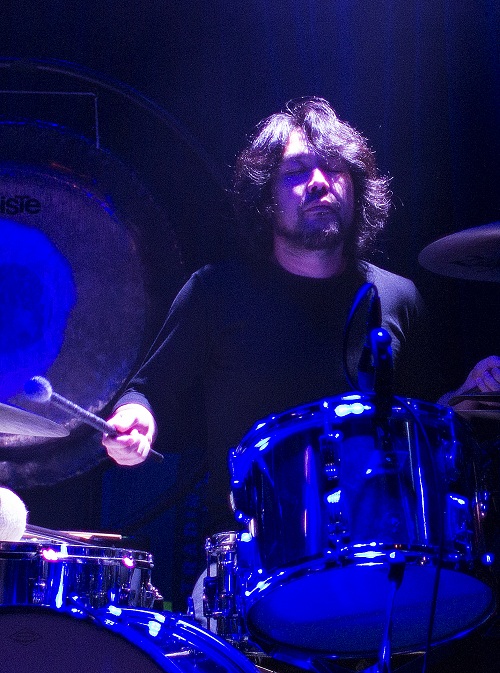 MONO's music is meant to provide a sound for the journey in our minds, and with shoegazing, the music is center stage with the band acting as a conduit of something greater. They're the ferrymen from the Far East to take your coin and carry you across the acoustic river of your own imagination. So if this is a journey that you're willing to embark on, then MONO is a good band to take you there.
MONO: http://www.monoishere.com/ ◼
---