X
with Reverend Horton Heat
Irving Plaza, New York City • December 1, 2012
May Terry
It's been 35 years since the legendary punk rock band X first sledgehammered my musical senses with its first-wave punk music and great guy-girl harmonies between John Doe and the indelible Exene Cervenka. And now, complete with their original members, the X-35 Tour ramrodded through NYC with The Reverend Horton Heat and gave us a really entertaining night of classic punk and rockabilly.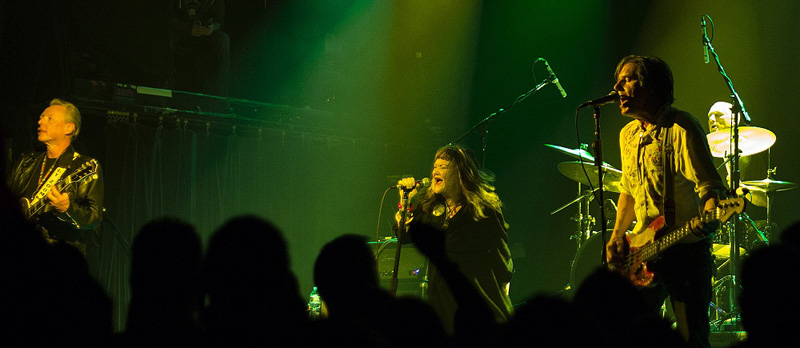 Introduced with bombastic fanfare music blaring over the speakers, the Reverend Horton Heat opened the event to a screaming, rowdy crowd with "Psychobilly Freak Out." Promoting their recently released anthology/boxed set that covers over 25 years of performances, RHH played their set in chronological order with the Rev preceding each of their songs with the album number. The Reverend's guitar chops are as sharp as ever with blazing rockabilly runs up and down the fretboard that are still amazing. Jimbo Wallace played, twirled, and threw that stand-up bass like a hot swing dance with a whole lotta woman. Most of all, it was fun, and with songs like "Martini Time" and their cover of Chuck Berry's "Johnny B. Goode," the RHH fans were compelled to dance.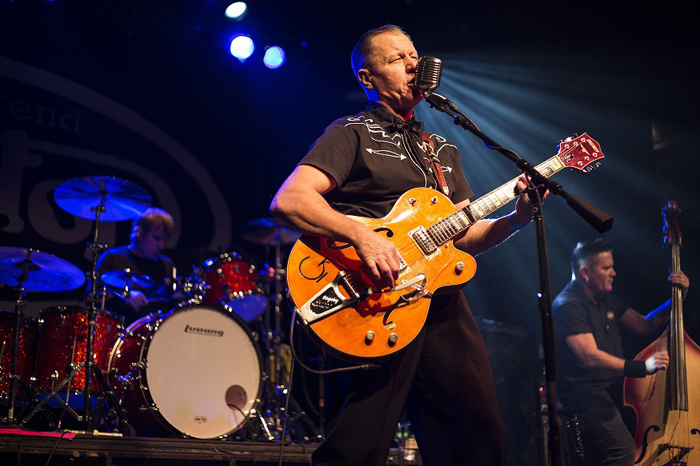 After such a great opener, X came onstage to a really loud and receptive crowd. The 90-minute set was jam-packed with over 25 songs. X played all of the tracks from their most notable album, Los Angeles: "Los Angeles," "The Phone's off the Hook, but You're Not," "Johnny Hit and Run Paulene," and others that made X so well-known in the '80s.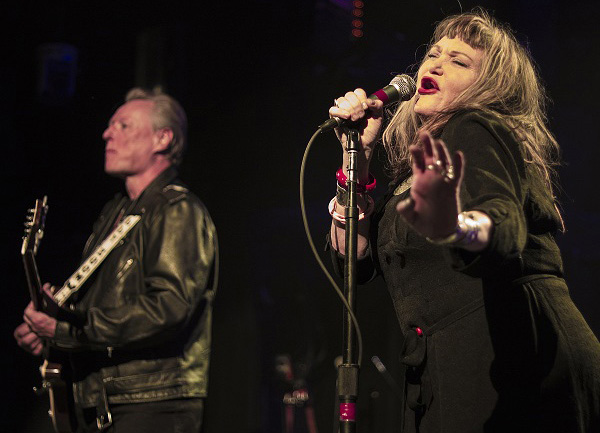 X band members are older, and their looks are a touch saggier, but they clearly haven't lost the feisty energy in the music. Billy Zoom's guitar riffs are dead-on and lock-tight with John Doe's bass lines and DJ Bonebrake's rhythms. Cervenka's voice is still wonderfully blistering, and her rapport with Doe gets better over the years. Most of the audience, who also moved up a couple of age brackets, were loud but reserved. The venue was mosh-free all night – listeners restricted themselves to head-bobbing and commenting to each other about how great X was, and still is. But this restraint had a touch of sadness to it, as if fans were afraid to get caught on a YouTube video moshing and then later blackmailed or teased at work or by their kids at home.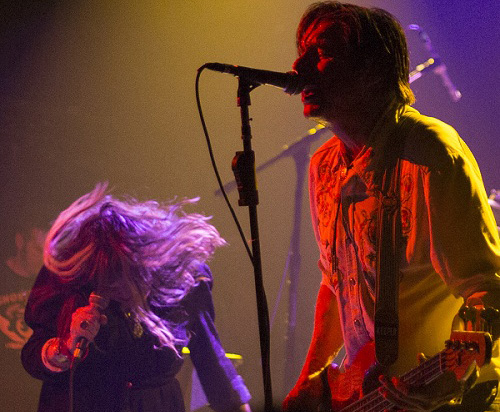 X ended their set with "Soul Kitchen," and after a brief spell of claps and cheers, Cervenka returned to the stage with her assistant to sing "Happy Birthday" to Breakbone. Cervenka then sang a rendition of "The Star-Spangled Banner" purposely off-key (even more so than punk bands would deem acceptable) and backed by a cheap, plastic toy flute purchased in some Chinatown souvenir store earlier that day. This sounded musically as jarring as hearing fingernails scraped across a blackboard. However, I think that was the point: a traditionally patriotic song that, out of protest, is defiantly pissed on and tough to hear.
So punk. So gloriously X.
X: http://xtheband.com ◼
---