Ty Segall
with Ex-Cult, Mac DeMarco
Webster Hall, NYC • February 1, 2013
May Terry
With more than five albums since 2005, collaborations with bands like White Fence, and a steady stream of sold-out shows, San Francisco's prodigious fuzzmeister of psychedelic lo-fi garage rock, Ty Segall, is moving with a creative momentum at Mach 3, with no signs of slowing down.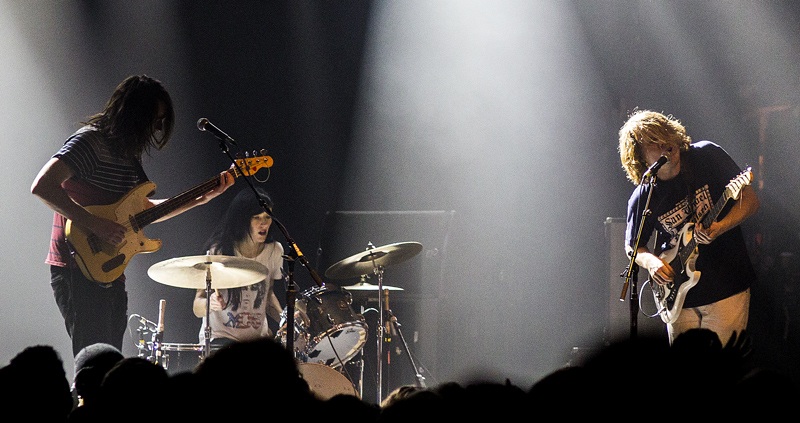 The hype is well-deserved, as evidenced by this charged NYC show at Webster Hall, part of a continuing tour to promote Ty Segall's most recent album, Twins.
Memphis punk band Ex-Cult opened the night with songs from their self-titled debut album that Ty Segall produced. The band delivered a tight and rocking 30-minute set with songs that draw from proto-punk influences of pioneers like Iggy and The Stooges.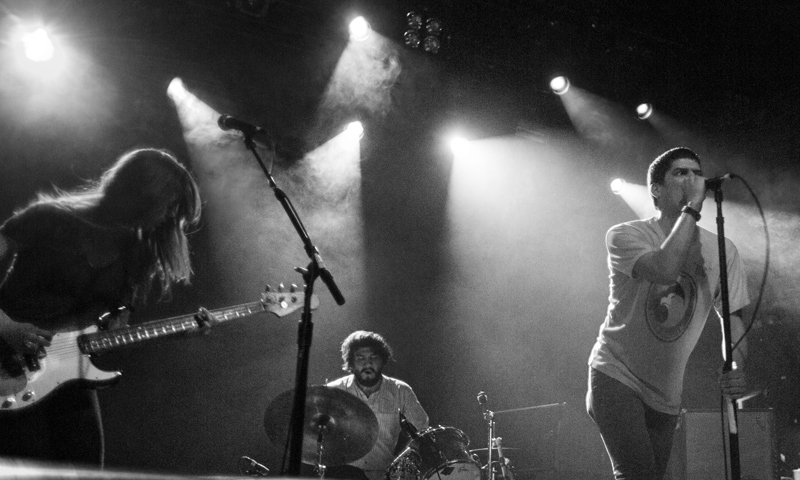 Up next was Mac DeMarco, a very entertaining singer/guitarist whose music conveys a softer, glam-rock sound. While the music didn't seem to be much of a fit with the harder sound of Ex-Cult and Ty Segall, the feel of his set was a perfect match.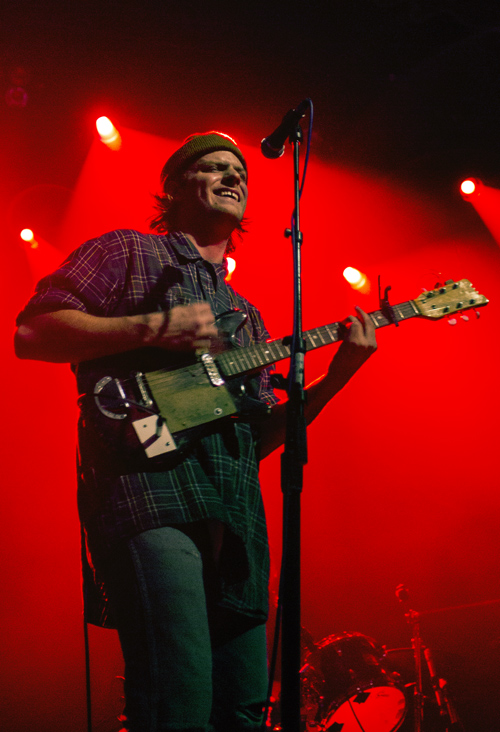 DeMarco is the suave, anything goes guy that you want to hang with at a really great party. He's young and incredibly comfortable onstage and already has decent fan base of his own, as fans delivered bottles of beer midway through the set and sang along with his songs. The highlight of DeMarco's set was "Still Together," a potential breakout crooner of a song for the 22-year old Canadian.
In this standing-room-only, sold-out show, we prepared to participate in the frenzy once Ty Segall came onstage. The first chord strum signaled the front half of the room to push hard and forward and started the stage diving and crowd surfing. It was pandemonium as Segall played "Thank God for Sinners" and continued as he played through a set that included fan favorites "Girlfriend" and "Wave Goodbye."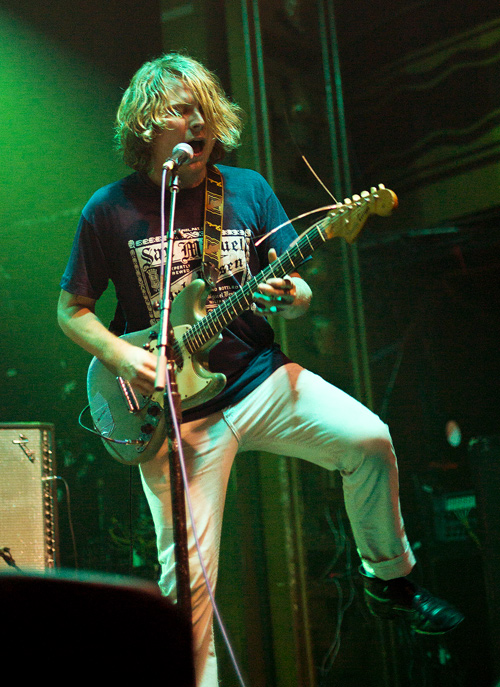 Musically, Ty Segall's voice has hints of John Lennon (in his White Album days) and Kurt Cobain. When coupled with infectious frenetic guitar riffs and great heavy-handed rhythms from drummer Emily Rose Epstein, Segall's performance is a welcome gravitational pull into a musically psychedelic trip.
Moreover, Segall has a knack for encouraging fans to let loose their wild streaks. When a couple of girls flashed their breasts and pressed them against the large dressing room window overlooking the stage, Segall broke out in a short riff/intro to ZZ Top's "La Grange," a tongue-in-cheek acknowledgement with a song about the town with the best little whorehouse in Texas. The crowd went wild with cheers.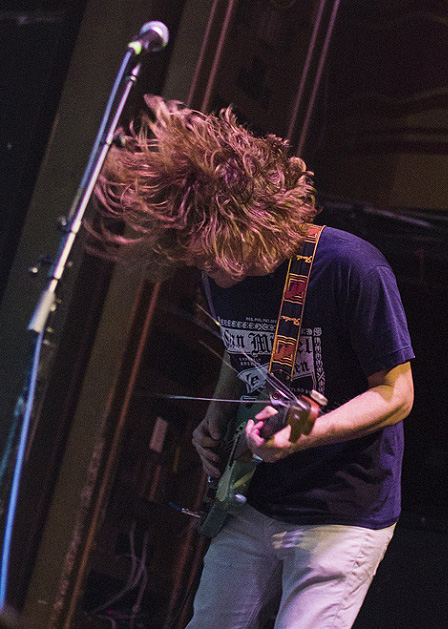 Ex-Cult's Chris Shaw joined the Ty Segall band to sing a great rendition of "Imaginary Person" (from Segall's album Melted). The band ended with "Inside Your Heart" and no encore, leaving a good number of fans in denial, still waiting well over 10 minutes for Ty to come back out for an encore (in spite of the house lights and music coming on) before giving up.
This was an amazing event for the mere price of $16. Garage rock lovers, make it a point to check out Ty Segall. Short on money? Refund recyclable cans and pick up loose change on the street to make this show. It's worth every penny.
Ty Segall: http://ty-segall.com ◼
---