Grace Potter and the Nocturnals
with Futurebirds
House of Blues, Orlando, FL • February 17, 2013
Christopher Long
By 7:30 pm the joint was jumpin' – standing room only to be sure. The Georgia-based band Futurebirds had just thrown down a well-received opening set and a proverbial smorgasbord of soul-flavored 1970s hits now blasted from the front of house sound system as the road crew worked diligently to prepare for the evening's main event. Finally at 8:10, the house lights dimmed and the headliners took the stage.
Grace Potter, the band's charming, energetic and fetching 29-year-old blond singer, songwriter, multi-instrumentalist frontwoman quickly led the charge, stepping up to the mic in short order and offering the battle cry, "Orlando! Are you ready to get funky?" Based on the response from the 1,500-plus fans, the answer was a resounding, "Yes!"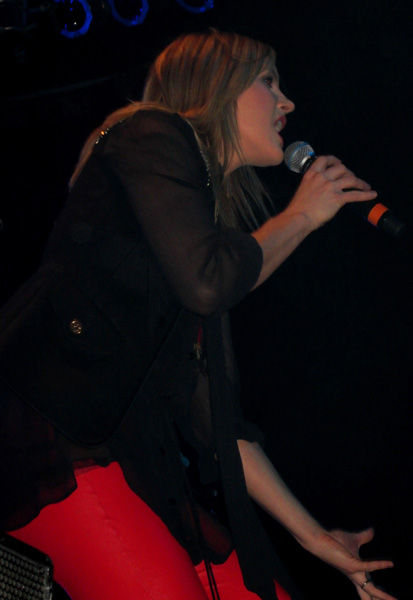 Wearing a long, flowing, sheer black top with skin-tight, spandex-looking (and delightfully appealing) red slacks, Potter apologized quickly for having brought the winter weather to Florida. Following a couple of early set fan favorites, Potter also shared a few obligatory sentiments regarding how "Florida rocks" and that it is one of the band's favorite tour destinations, a long-standing rock and roll cliché, but oddly, one that still worked. In fact, with the added sizzle factor of the custom Gibson Flying V draped around her neck (which she plays with great skill and precision), Potter likely could have successfully sold whale steaks to any Greenpeace constituents in attendance.
The band currently is touring in support of their latest record, The Lion The Beast The Beat. However, from such popular selections as "Nothing but the Water" (2005), "Ragged Company" (2005 and 2012), "Goodbye Kiss" (2010), and "Keepsake" (2012), the two-hour set encompassed material spanning the Nocturnals' entire decade-long career, including the acknowledged biggies, "Paris (Ooh La La)," "Medicine," and the recent hit, "Stars."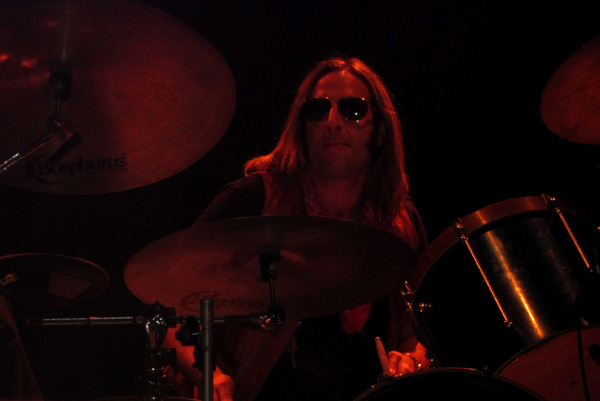 But aside from Potter's personal "curb appeal," this is first and foremost, a musician's band. The combination of founding drummer Matt Burr with newly recruited bassist Michael Libramento makes for a rock-solid rhythm section that is capable of withstanding hurricane-force conditions. Founding guitarist Scott Tournet's slide work was simply brilliant, the perfect "partner in crime" to be paired with guitarist Benny Yurco. And the moments when Potter, Tournet, and Yurco collided in three-way guitar blitzes truly were magical.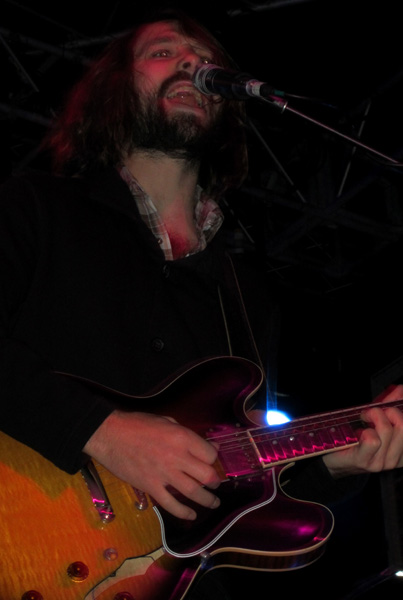 The band fired consistently on all cylinders throughout the set when sticking to what they do best: chopping out rootsy, blues-based rock and roll nuggets from their own impressive and extensive catalog. After all, Grace Potter and the Nocturnals are well-respected with a mighty international fanbase, head and shoulders above "local cover band" status. Hence, the show was somewhat compromised by not only the inclusion of Jefferson Airplane's "White Rabbit" (okay, a random cover is kinda cool), but an entire encore of Tom Petty tunes, and not his "A-list" stuff either. Uhmm, aren't people bludgeoned enough already by schlocky hometown bands covering "Mary Jane's Last Dance" and "Free Falling" every Friday night at their local Brew-n-Cue?
Yet despite the anticlimactic ending, Grace Potter and the Nocturnals delivered an otherwise impressive, world-class performance, one that certainly seemed to more than satisfy their faithful Orlando flock.
Grace Potter: http://gracepotter.com ◼
---