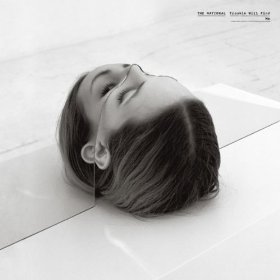 The National
Trouble Will Find Me
4AD
In an ocean of anonymity, where one band sounds like ten others, The National stands firm atop its own island. Matt Berninger's smooth-as-chocolate baritone is as distinctive as Leonard Cohen's and equally as affecting. It's his voice, even more so than his melancholic lyrics or the sadcore tone of the music, that elevates the midwestern band above the average depression set to music.
On Trouble Will Find Me, their sixth album, they've all but strained out the upbeat pulse that decorated previous albums with songs that can't quite be called raucous, but sound so in comparison with the surrounding morosities. The closest this record comes to a "Bloodbuzz Ohio," or an "Apartment Story," or a "Mr. November," are the New Wave detours "Don't Swallow the Cap," and "Graceless." Echoes of Echo & The Bunnymen arise, but softly fade behind the steadfast figure of The National's own unique sound.
The relatively bouncy tracks offer a cool refresher, to be sure, but the songs that pierce most deeply are the heavy hearted baritone ballads "Demons" and "Sea of Love." Master of the sad, but hopeful, sound, The National is a rare beauty.
The National: http://americanmary.com
---