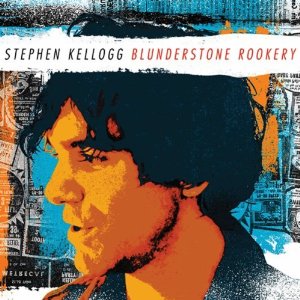 Stephen Kellogg
Blunderstone Rookery
Bread and Butter Music
Stephen Kellogg enjoyed a loyal following and built up a reputation as a stellar live performer in a nine-year career with his band, The Sixers.
But following 2012's Gift Horse, the band went on hiatus and Kellogg prepared to resume his pre-Sixers solo career.
Blunderstone Rookery once more splendidly showcases Kellogg's songwriting gifts and musical versatility. The atmospheric "Lost and Found" and the jaunty "Crosses" are pure, classic Kellogg with bright, acoustic-based melodies, while the hook-laden "Forgive You, Forgive Me" owes more than a generous debt to Tom Petty's "Learning to Fly."
But it's on the likes of the wry "Men and Women" and the superb "Good Red Wine" that Kellogg's Americana leanings really show through. The moving "Ingrid's Song" pays tribute to Kellogg's late mother-in-law, while "I Don't Wanna Die on the Road" is a brutally honest glimpse into the reality of life for a touring musician.
Amongst such gems, the highlight of Blunderstone Rookery is the epic "Thanksgiving," an autobiographical song chronicling Kellogg's life in a similar way to the stand-out Sixers anthem "4th of July." It's a song that shows the level of ambition evident throughout the entire album, and proves that Kellogg is an artist of immense talent whose solo career should be as compelling as that of his previous band.
---