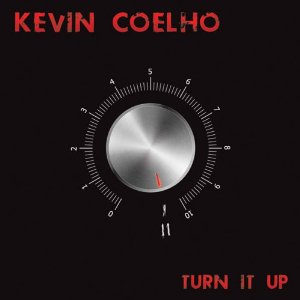 Kevin Coelho
Turn It Up
Chicken Coup Records
The Hammond B3 organ was a mainstay of the progressive rock era. Its muted, yet funky sound helped form our thoughts of what rock and roll, funk, the blues, and a dozen other genres ought to sound like. It weighs a few-hundred pounds and I've read of one or two bands that blew all their touring profits shipping these things around the country.
Today, it's having a mild resurgence, and young Kevin Coelho is one of the leaders of this renaissance. Turn It Up is his second album, and it's full of eccentric covers that just seem to WORK with this organ. There is a good crop of soul in this collection. "Soft and Wet" comes from the Artist Formerly Known As… and the opener "Root Down" comes from the Beastie Boys. Neither sounds much like the original. Once Mr. Coelho gets the melody established, he's off on a rabbit chase with jazz improvisation chords. The Beatles' "Come Together" receives similar treatment; it's a slow burner to start with, but after Coelhozation, it's a jazz number that slithers up to the edge of Muzak. The traditional "When Johnny Comes Marching Home" takes on a whole new meaning with key changes and a faster-then-slower interpretation that no self-respecting military organization could drill to. Coelho tosses in two of his own compositions, and these are the most pleasing since we have no expectations of what "Zig Zag" or "Shadows" ought to be.
The only weird thing here is the cover: it's got a volume knob with a scratched in "11." This album is solid jazz, but no need to turn it up to ear-bleed levels!
---