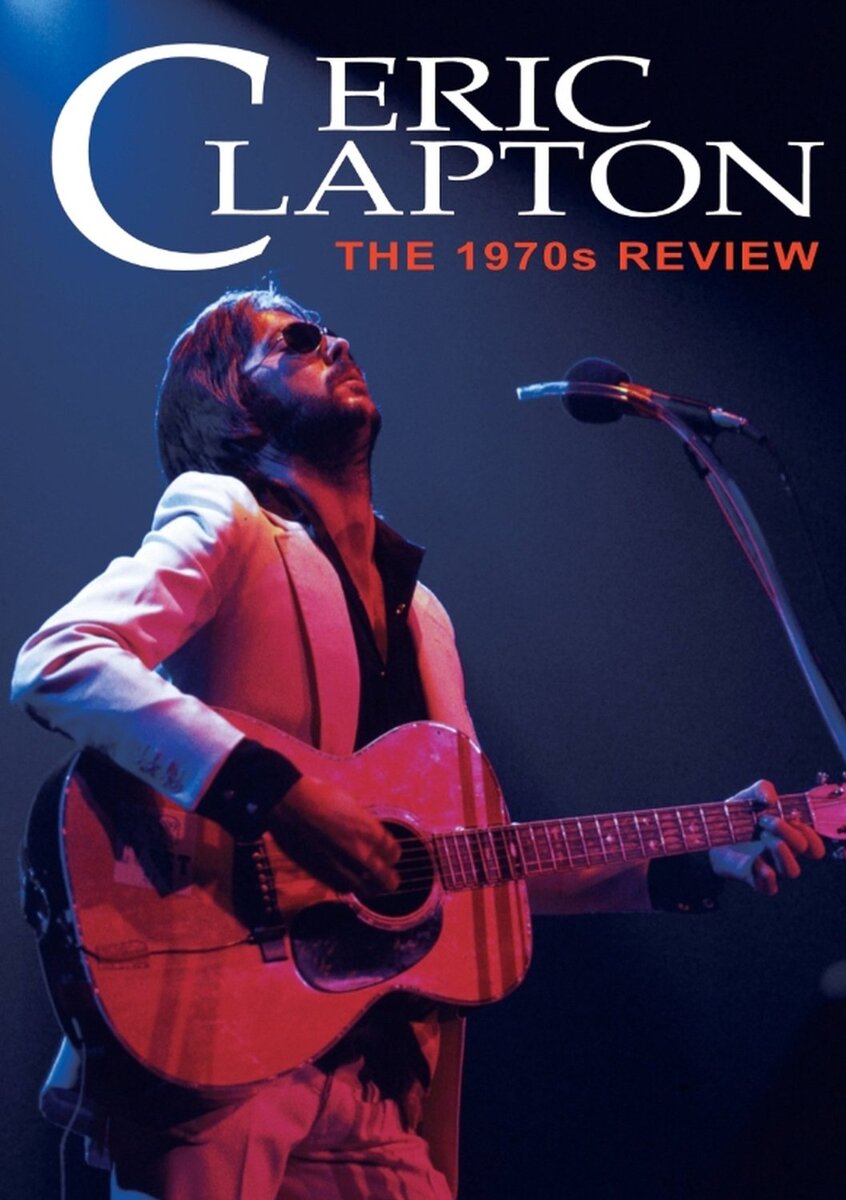 Eric Clapton: The 1970s Review
starring Eric Clapton
Sexy Intellectual / Chrome dreams
The artist formerly known as "God" has feet of lead and a drinking problem. That's the one-line summary of this two and half hour documentary of the wildly erratic but always artful career of Eric Clapton. Born in the end of World War 2, he grew up in a damaged United Kingdom and like many of his countrymen he obsessed on American roots music – soul, blues and country. He learned how to play guitar and soon hit the charts with the Yardbirds. What follows was a classic roller coaster ride of success, touring, booze, drugs and recovery. That he's still with us today is a testimony to his ability to stop at the edge peer into the abyss and return with even better sounds for our entertainment.
We hear his story from Bonnie Bramlett, Barney Hoskyns, Bill Halverson, Nigel Williamson, Bobby Whitlock and a dozen other collaborators. While these names might not pop out, they are journalists and sidemen who worked with and around both Clapton and the rest of the industry. Their viewpoints are friendly but tempered – they've seen the self-destruction close up, and more than a few of them were party to it themselves. There are one or two interviews with Clapton, but alike all the snippets here they are culled from sources that happened to have clips available. The sheer volume of material is testimony to Clapton's raw skill and energy.
The other aspect of Clapton's career that appears here is his endless search of acceptance in a musical setting. The number of bands with his name attached seems endless: Cream, Yardbirds, Derek and the Dominoes, Blues Breakers, Blind Faith, even The Plastic Ono Band. He made memorable songs with each, but didn't stick around due to personality clashes, personal demons, and the promise of a better, more fulfilling project just over the rainbow. This is a long documentary, but it's involving and there's no problem with your short attention span wandering away. If you grew up with this music you'll have fond memories and if this is your parents or grandparent music, you might find something you've been missing in today's clean cut popsters: raw animal energy on stage. That, and seriously good drugs.
---