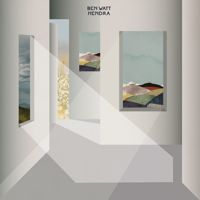 Ben Watt
Hendra
Unmade Road
It has been 31 years since Ben Watt released his debut solo album, but he is finally back with his sophomore effort, Hendra. Known primarily as one half of Everything But the Girl with wife Tracey Thorn, and also as a renowned London club DJ, the multi-talented musician has worn many hats since returning to his folk roots. Wrestling with the emotional turmoil of his sister's unexpected death, the tormented artist retreated to his basement to write. Describing the 10-song collection as "a folk-rock record in an electronic age," Hendra was the cathartic result. Folksy, introspective and dark yet hopeful, he weaves a flowing stream of songs in muted colors drawn from life's harsh experiences. Thematically, they are songs about perseverance in the wake of tragedy and the courage to forge on.
Produced by Ewan Pearson and recorded in London and Berlin, Watt collaborates with former Suede guitarist Bernard Butler to achieve the perfect guitar mix.
Kicking off with the title track, "Hendra" boasts both haunting guitar work and graceful lyrics. Perfectly segueing into the reflective "Forget," we are reminded of the fragility of life: "You can push things to the back of your mind, but you can never forget." The more upbeat, Beatles-esque "Spring" brings a sense of hope and renewal, and "Golden Ratio" strongly echoes the Everything But the Girl sound that Watt and Thorn perfected in the '90s. In fact, I was expecting to hear Thorn's voice at any moment.
"Matthew Arnold's Field," a deeply personal song about traveling to scatter his father's ashes, is accompanied by appropriately mournful electric piano. Continuing in that vein and despite the subject matter of a boy who is accidentally killed, "Nathaniel" offers an upbeat, blues-inspired groove, whereas "The Gun" is rife with social commentary: "His family lives out in a gated community. Makes them believe in a magic immunity." Watt boasts the delightful coup of Pink Floyd's David Gilmour on subtle slide guitar and backing vocals on "The Levels," a dreamy, graceful piece concluding with strings accompaniment.
Wrapping up with the starkly introspective "The Heart is a Mirror," Watt varies between acoustic and electronic sounds. "Always set on high alert. Thinking that you will get hurt, when so much of love is so neutral and so misread… The heart is a mirror where it's easy just to see your own face."
Admittedly, this is a heavy, deeply contemplative batch of music that really requires the right mood, but the stripped-down, soul-searching style is worth a listen.
Ben Watt: http://benwatt.com/
---