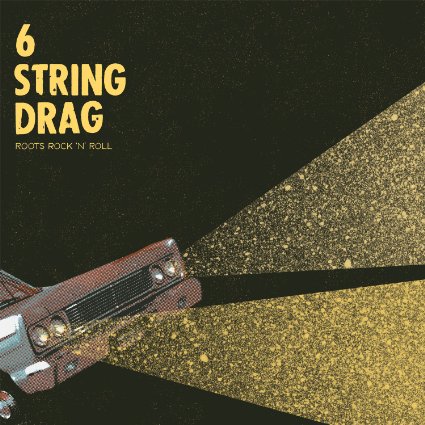 6 String Drag
Roots Rock 'N' Roll
Royal Potato Family
The Drag is back!
Last time we heard from the North Carolina rockers, Clinton was president. 1997's High Hat, produced and released by Steve Earle, was a high mark for alt-country, rivaling (and in some ways, besting) Whiskeytown's second album, Strangers Almanac from July of that year. Fast forward 18 years, and we have the triumphant return of 6 String Drag with Roots Rock 'N' Roll. Where High Hat was charmingly rough, their new album is a mature mixture of Get Happy-era Costello pop ("Kingdom of Gettin' It Wrong"), swaggering horn-fueled rockabilly with "OOOEEOOOEEOO" and the wistful "Give Up The Night".
6 String Drag leader and songwriter Kenny Roby released the dark, brooding Memories & Birds in 2013, but reuniting with his Raleigh brethren brings about a more joyful, up-tempo record. They have augmented their classic sound with some great Jerry Lee Lewis-style piano and a horn section, and while it might not be as scrappy as their previous works, it resonates deeper, such as the rollicking "Sylvia" or the rather bizarre "Me & My Disease".
It's a welcome return from one the greats, 6 String Drag, and when you listen to the emotional, Stax-colored "Precious Things", or lazy grooves of the closer "I Miss The Drive-In" you gotta ask, what the hell took you so long? Roots Rock 'N' Roll is a brilliant, poised comeback that updates the essential Drag sound and in so doing, starts 2015 off right. Good, good stuff. Welcome back, boys.
---