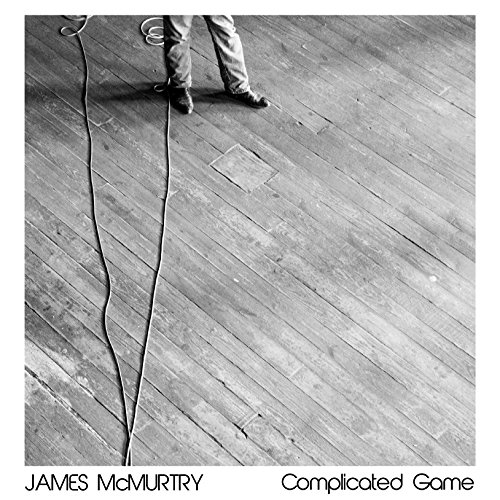 James McMurtry
Complicated Game
Complicated Game Records
Honey don't you be yelling at me when I'm cleaning my gun
I'll wash the blood off the tailgate when deer seasons done</I>
Damn, it's good to have some new music from James McMurtry, isn't it? It's been six years since the last one (Just Us Kids), and McMurtry's plain-spoken truth has rarely been sharper. A storytellers son (his father is Larry McMurtry, the novelist), he weaves the hopes, dreams and disgust of the common man into a compelling narrative, full of those small details- like the blood on the tailgate- that make his creations hit home in a way few songwriters can manage. From singing about the dashed hopes of Long Island hockey fans on "Long Island Sound" or the long life celebrated in "Deaver's Crossing" his characters ring true, probably because they are.
The album, produced by New Orleans legend CC Adcock and Mike Napoutiano, sounds wonderful, going from the gentle acoustics of "She Loves Me" to the banjo and funk-fueled "How'm I Gonna Find You Now" which brings to mind the antics of the late, great Bad Livers. "Forgotten Coast" has the same rockin' shuffle that the best J.J. Cale songs had- "nobodies gonna find me there/with my steel guitar and a rocking chair". A soldier's look at life after service casts a sobering story in "South Dakota", going from one shitty situation to another, watching as a blizzard takes their entire stock of cattle- "sprawled across the pasture stiff as boards".
The record ends with "Cutter", with McMurtry's guitar framing lyrics of despondent desperation- "I cut myself sharp and deep/The only thing that lets me sleep"- in a way that shows empathy for those who suffer silently all around us. This is James McMurtry's true gift- the ability to shine a light at those that society has forgotten- their fears, their pain, their hopes- never mocking, never chiding, just listening and telling their tale. Which, as we all know is a Complicated Game indeed.
---