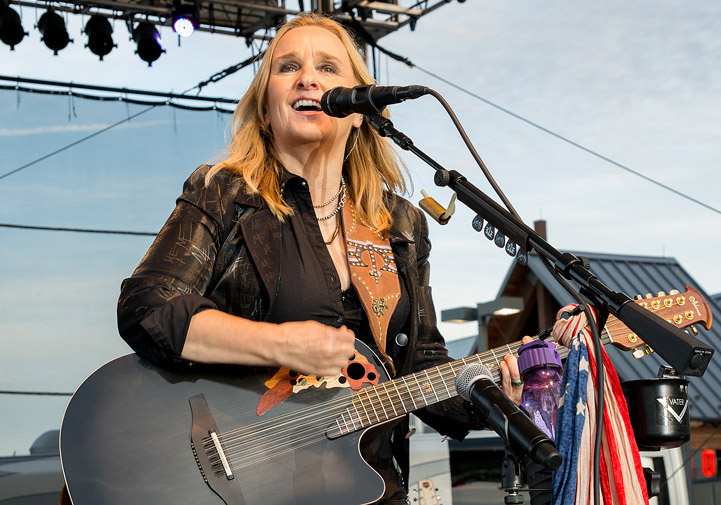 Melissa Etheridge
Mount Pocono, Pennsylvania • June 13, 2015
May Terry
Following the recent release of A Little Bit of Me, Live in LA, Melissa Etheridge kicked off the U.S. leg of a summer tour with a solo performance at Mount Airy casino summer stage, nestled in the mostly sylvan center of Northeast Pennsylvania.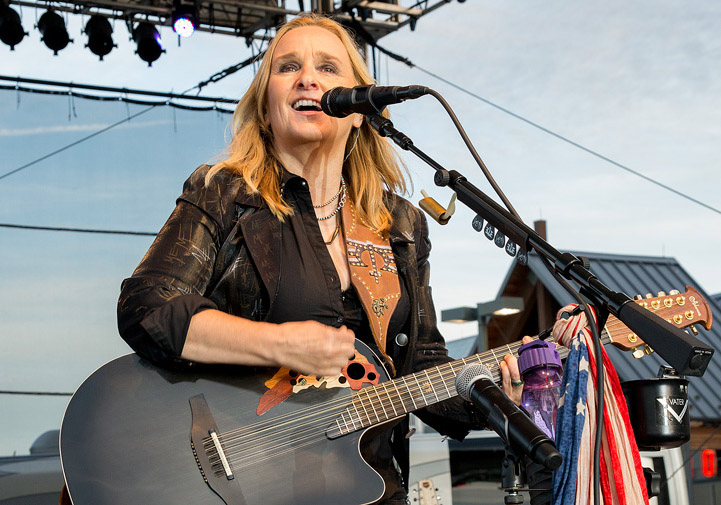 Solo however didn't imply a lack of a full sound. Ms. Etheridge traded in a live backup band for a plethora of percussion instruments, a wide variety of guitars, and effects pedals to loop and sequence her own sounds. Like Tune-Yards, Ms. Etheridge started several of her songs sampling live rhythms she played on an ethnic drum (possibly American Indian), a Cajon, woodblock, or other percussive instrument, and then played them in a sequenced loop. For other songs, she would add on rhythm guitars in loops before playing lead.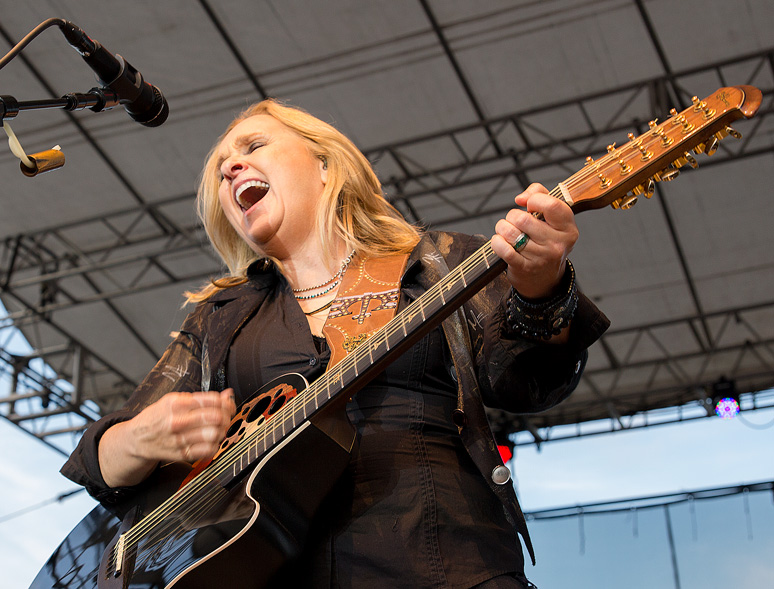 With that, the audience varied between fans that made the drive out to rather far and secluded place, and the semi-interested casino regulars that wanted a break from the bell clangs of slot machines and smell of stale beer. The latter didn't phase our musical veteran with 30-plus years of performing live, mostly armed with a guitar and that distinctive raspy voice reminiscent of Janis Joplin. It was clear that Ms. Etheridge could easily play in both the cheapest of dive bars and the largest of stadiums, even if I did catch her say, perhaps more to herself than the audience "Just perform; just make the magic," as she started the intro to "I Want to Come Over." In spite of the feel of a weird vibe of a state fair that I had from sitting in the rear of the venue, Ms. Etheridge played all of her radio hits like "Don't You Need," "Come to My Window," and "I'm the Only One" with passionate poise and aplomb.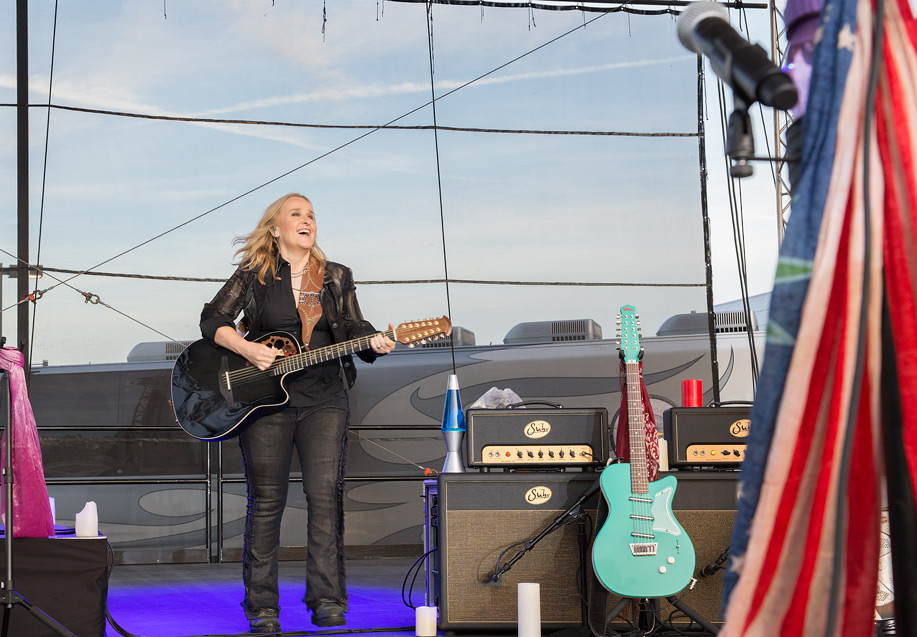 While the hits and intimate remarks about each song generally kept the audience engaged, Ms. Etheridge grabbed everyone's attention as she took to the piano with her rendition of Joan Armatrading's "The Weakness in Me," transforming the 70's soft rock love-triangle torch song to a piano ballad of emotive power. At that point, the fans left their reserved seats to stand closer along the aisles as "Monster," with its catchy vocal riff of "I'm gigantic, titanic I might cause a panic. Ready or not baby here I come," had listeners head-bobbing and dancing.
After "Bring Me Some Water" ended the set, Ms. Etheridge returned for an encore of "Like the Way I Do." That song went on for much longer than the radio version, filled with extra solo guitar as she moved across the stage several times and posing for fans to take their best smartphone photos.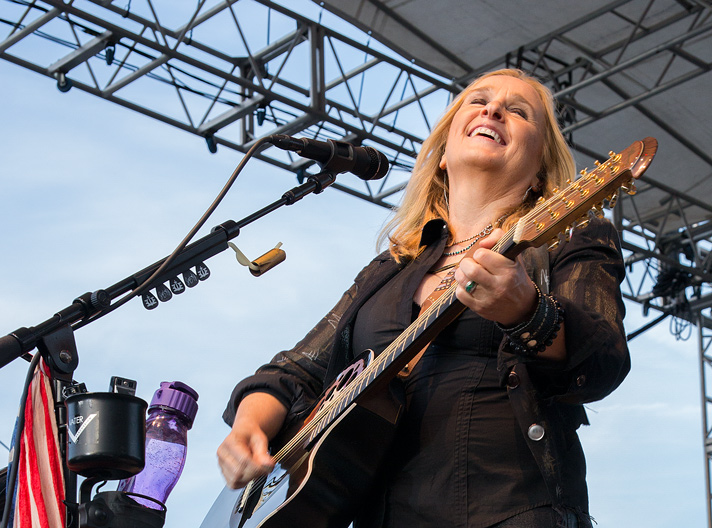 This was the first time seeing Melissa Etheridge live, knowing only her songs from the radio. And I found myself really appreciating a great live show from an incredibly talented musician and stage performer. The buzz in this tour is that Blondie and Joan Jett will be joining Ms. Etheridge for some of the events. But, as much as I like the other two, I would easily forego this shared stage of "rockin' friends" for this one. Her solo performance is transformative. Don't miss it. ◼ ◼
---