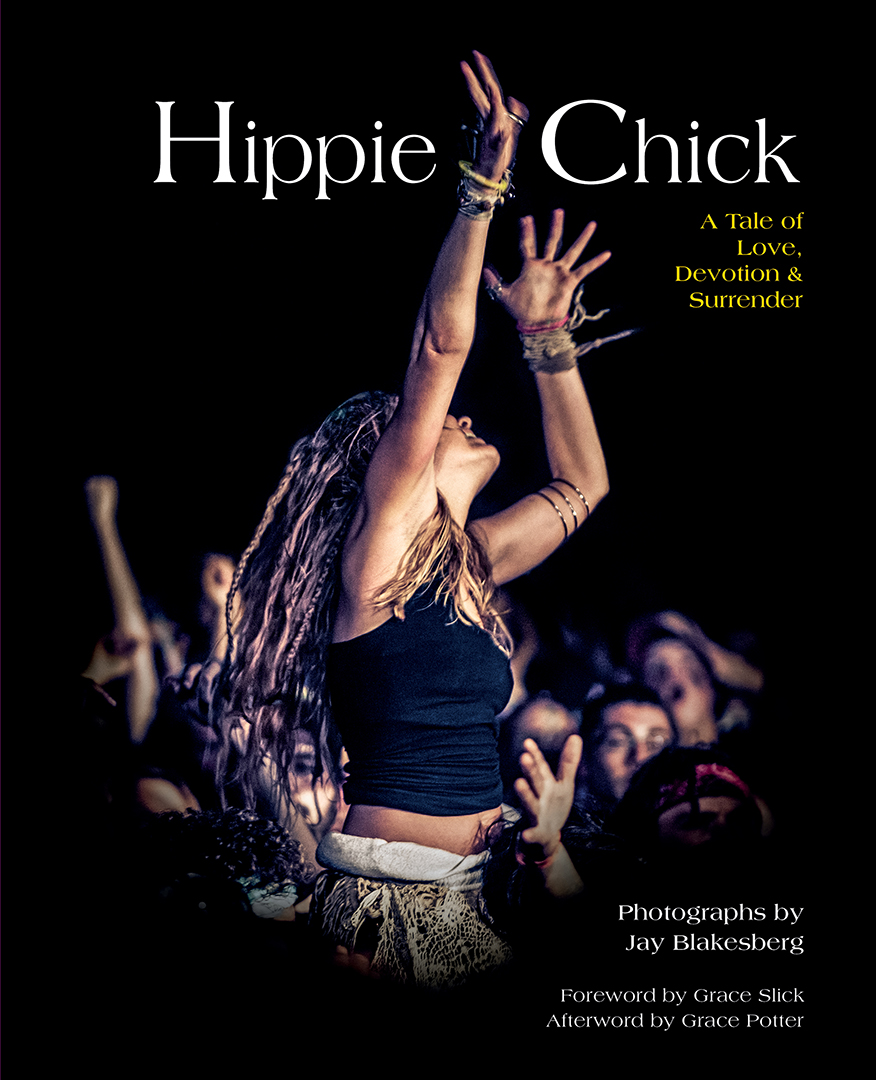 Hippie Chick: A Tale of Love, Devotion & Surrender
by Jay Blakesberg (Photography) and Edith Johnson (Text)
Rock Out Books
If you've been to a music festival, any sort of music festival, you will know her. She's the girl over in the margin with a hula-hoop. She's the girl down front blissfully dancing, grooving to her own beat. She's the barefoot girl in peasant skirt and halter-top. She's the hippie chick.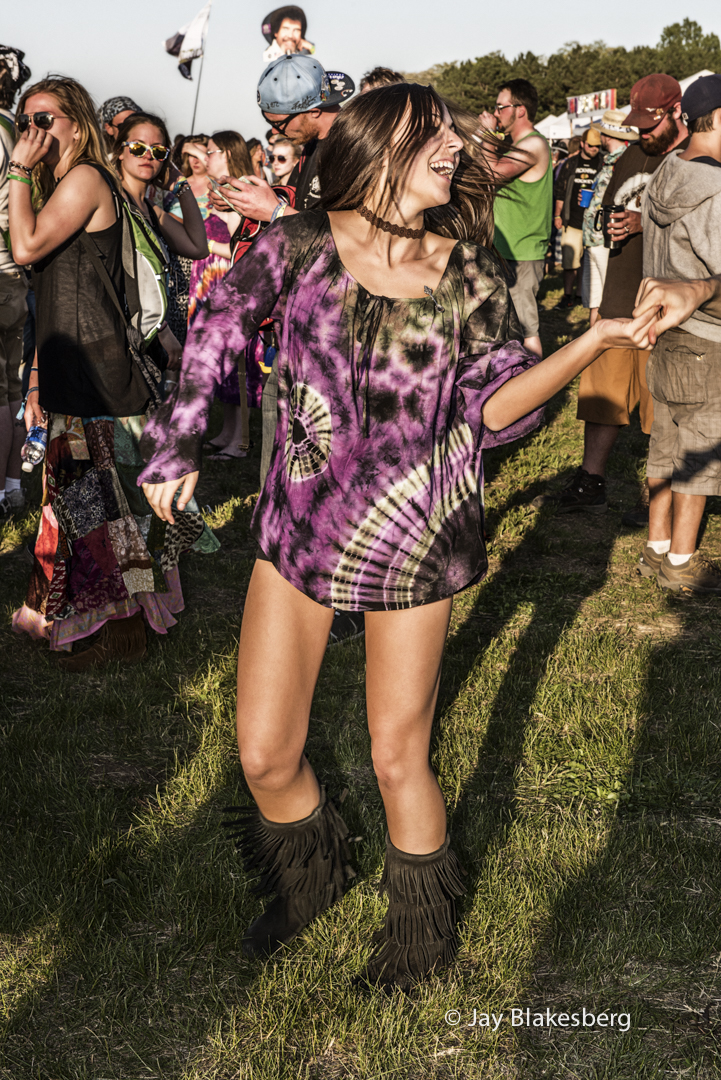 Hippie Chick: A Tale of Love, Devotion & Surrender collects 35 years of images by Jay Blakesberg with text by Edith (Festival Girl) Johnson. The pair describe their work as a visual anthropology of the women who devote themselves to following bands like the Grateful Dead, Phish and others groups that continue the legacy of the hippie era. The volume is bookended with a forward by original hippie chick Grace Slick and an afterward by new-school hippie Grace Potter. Between these commentaries from the stage are images of the Hippie Chicks, quotations from the women in the images talking about their experiences with bands, the community of music lovers and the emotions of being in the moment at shows. Edith Johnson shares personal essays on what being part of this community means.
Edith Johnson sets out a three-part concept of what the Hippie Chick experience is about. The first element is LOVE of music. It's the starting point of the journey. The point where someone picks up the bug and music becomes something more than just a soundtrack to daily life. DEVOTION describes the communal experience of the concert. Devotion is what spurs people to travel cross country to attend a festival or hit the road following their favorite group from town to town. SURRENDER comes when the Hippie Chick gives herself over to the music. Surrender describes the ecstatic moment when the world falls away and nothing matters but the music, the movement of the limbs and dancing feet.
Johnson's text can feel like… well, hippie, trippy pontification. Jay Blakesberg's photographs capture those moments of communion and bliss at countless concerts. Blakesberg's images catch these women in private moments of ecstasy. You can see that these women are losing themselves in music and dance in a way similar to the Sufi mystics called dervishes. He shows us girls finding Zen like communion with hula-hoops and free form gyrations. A cynic could say that it's just the pot, the booze and the acid that provides the transcendental experience documented here. That is surely an element of what's going on, but Blakesberg and Johnson make a convincing case that for the participants, for the Hippie Chicks, this is something real. For these people (because there are hippie dudes in this community too), the concert is their temple, the music is their sacrament and the experience is their own.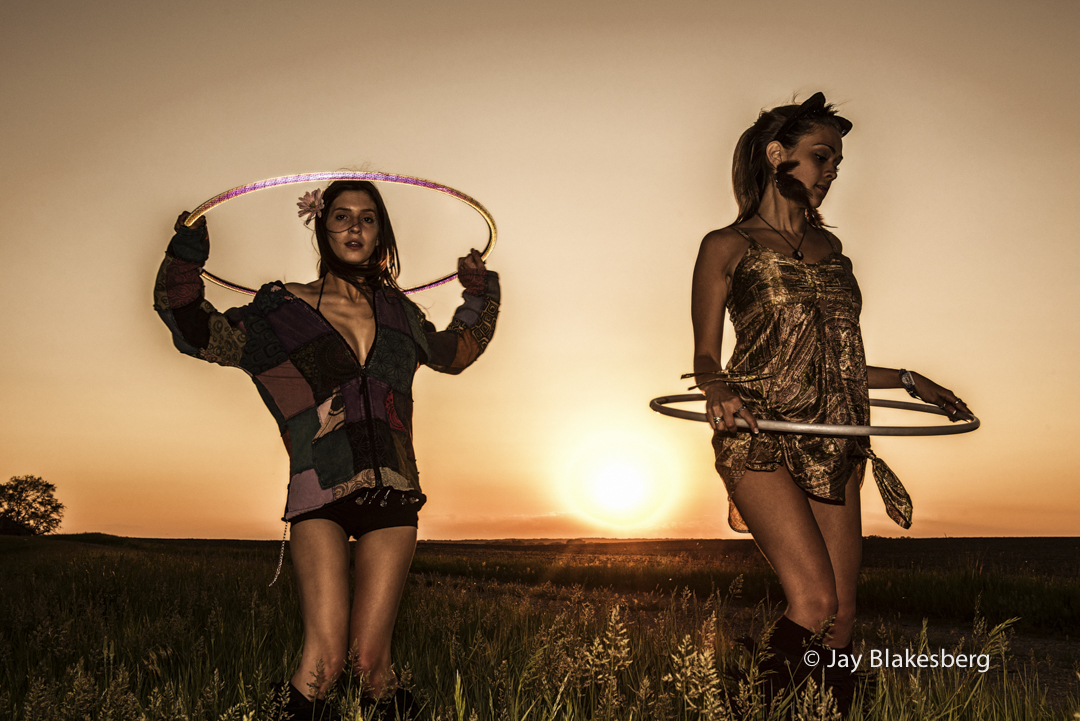 Hippie Chick is a love letter to all those sexy, spacy, free spirited women who live for and love music with complete abandon.
---