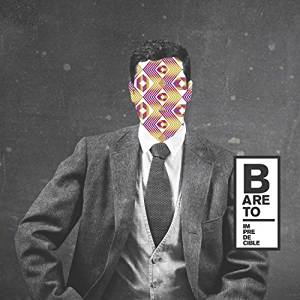 Bareto
Impredecible
World Village
Bareto's new album in called Impredecible (or Unpredictable in English) and they deliver on that promise. The very first track, La voz del Sinchi rolls out of the speakers like a lost Holgar Czukay track. It has that other worldly sound that I associate with the art damaged Germans underscored by loping South American rhythms. The track set me up to expect the unexpected.
Bareto are a Peruvian band and Impredecible is their fifth album. The band's sound is rooted in the cumbia sound of their homeland. Over the years, Bareto have invited the world to their Andean dance party. The result is that "Bombo Baile" feels like a hi life jam at the Black Ark Studio with Ennio Morricone sitting in the control booth. "Viejita Guarachera" brings a bit of the Specials to Lima for a gently skanking, slightly spooky turn. They may not have intended "Mama Motelo" to feel like a classic Can tune, but that's what I hear. On "El Loco", their friend and one of Peru's best know singers, Susan Baca drops by to provide sensual lead vocals. Another friend, Richard Blair of the Sidesteppers provides keyboards and mixing skills. By opening up to the world, Bareto has expanded their reach far beyond their home turf. They are finding receptive audiences with fans of EDM as well as world music.
Bareto are taking their act of the road in 2016 with limited tours in the US and Europe.
---