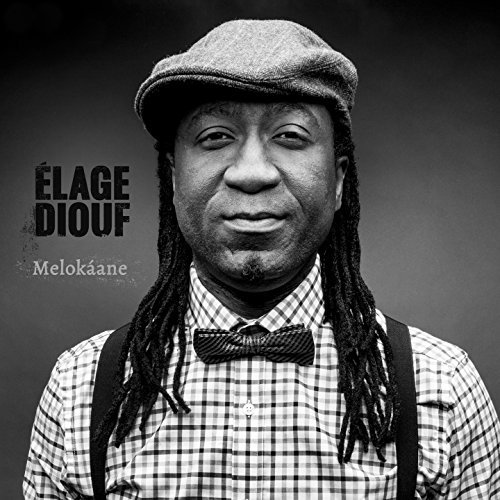 Elage Diouf
Melokaane
Pump Up the World
Born in Senegal, but now based in Canada, Elage Diouf is a singer and percussionist using his songs to build understanding between peoples. That may be a lot to lay on a collection of pop songs, but the Quebec government feels Elage Diouf is doing just that. He was one of the finalists for this years Charles – Biddle prize. It rewards an individual who contributes in exceptional ways to the cultural and artistic development of Québec society.
The album kicks off with a celebration of the life and ideals of Nelson Mandela. The joyous bounce of "Mandela" is book-ended by samples of the great man himself. In the opening he is calling for the end of white minority rule, and at the end he is professing love for all. It's always good to be reminded of that kind of idealism.
"Just One Day" breaks with the album's Wolof language and Senegalese groove. A blues duet with Johnny Reid, the song is a meditation of the fragility and preciousness of life. "Misal (The Message)" works a jazz funk groove to spread a message of spiritual acceptance. Acceptance of people's beliefs or lack of belief is certainly something that we could use more of in the world.
I don't want to give you the impression that Melokanane is all seriousness. Even the songs that have a serious message have a mischievousness to them. "Espiegle (Mischievous)" is a fun romp built around the interplay between guitar and percussion. Most of us listening to the album will only understand the emotion of Diouf's voice and the music because we don't understand Wolof. That's ok. There is a lot we can understand just by letting the words and rhythms flow through us.
---