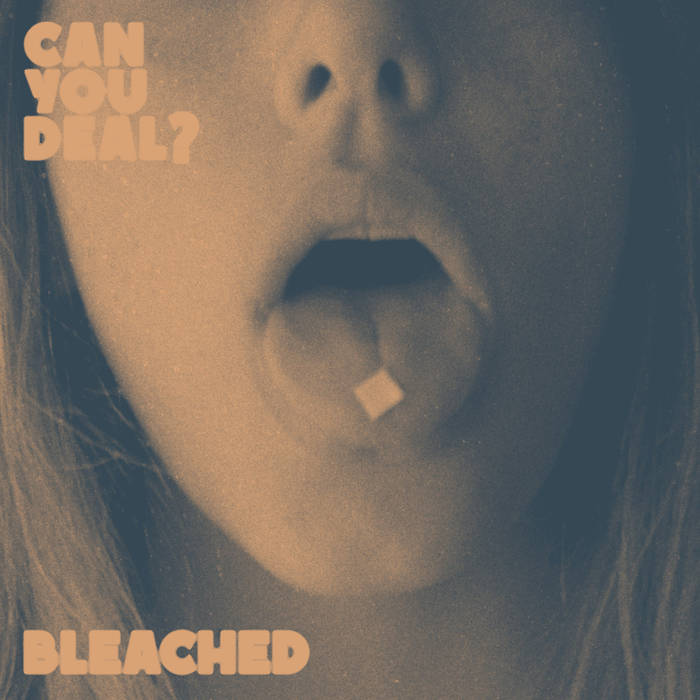 Bleached
Can You Deal?
Dead Oceans
Incensed by the realization that after putting out their most ambitious and soul baring record (2016's Welcome The Worms) the only thing most people cared to talk about was their gender, Bleached have responded with the EP Can You Deal?. As in, "Can You Deal with women playing rock and roll yet?," as singer/guitarist Jennifer Clavin explains it.
Rather than attack those confused by a female's ability to Rock with a torrent of anger-fueled hate songs, the California band fight back with pop-laden beach punk presented in single shot form. Four songs so exquisite, so melt-on-your tongue sweet, that when it ends you'll be left wondering not "what's it like for chicks to play music in a Man's world?," but rather "how did I ever get by without Bleached in my life?"
Opener "Can You Deal?" spits out Clavin's manifesto amidst a driving fuzz train of singable garage rock. The more frustrated ideas of which turn up again in the wicked dance party punk of "Turn To Rage." "Flipside," with it's brightly sweet guitar in front of a crashing beat, is a slower track that trips over Weezer territory, and "Dear Trouble" is a relentless drive down a coastal road with introspective lyrics and feelings of carefree abandon.
The only thing I can't deal with is how short this EP is!
Also available, as a supplement to the EP, is a 'zine put together by Jennifer Clavin that brings together like minded musicians who have all bore the brunt of sexism in one form or another. Tegan Quin, Hayley Williams, Jane Weidlin, Liz Phair, Hinds, Patty Schemel and more contribute essays, poetry, visual art and other artistic protests to the collection. All proceeds of sales from the 'zine will go to Planned Parenthood.
https://bleached.bandcamp.com/album/can-you-deal
---