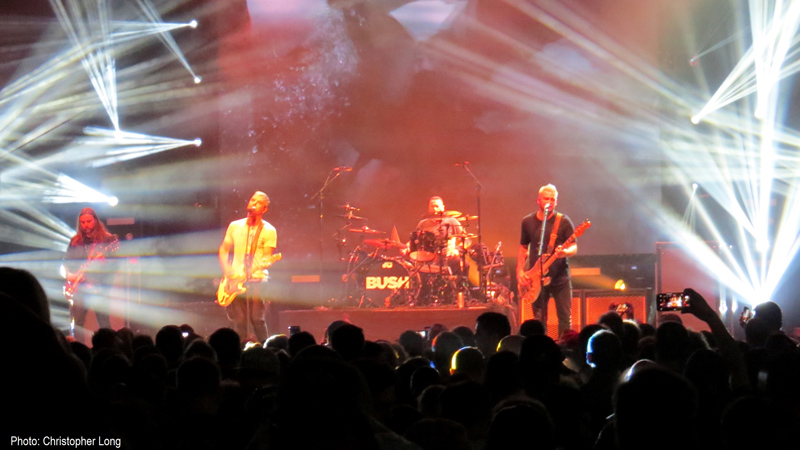 Bush
with The Kickback
Hard Rock Live; Orlando, FL • 5.9.17
by Christopher Long
The undeniable fragrance of burning reefer indicated Molly Hatchet circa '79, while the primarily 40-something audience members pointed to a snapshot from the past as well. However, the thunderous production exploding onstage screamed 2017.
Launching their second month-long Bush excursion in the last six months, The Kickback threw down a concise opening set comprised of the crispiest and crunchiest cuts from their upcoming sophomore record, Weddings & Funerals – including the infectious new single, "Will T."
[[thekickback_1]] [[thekickback_2]]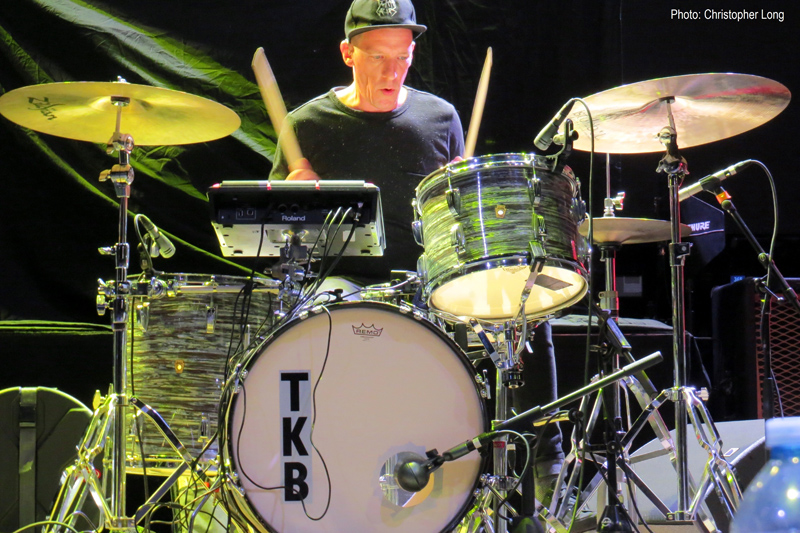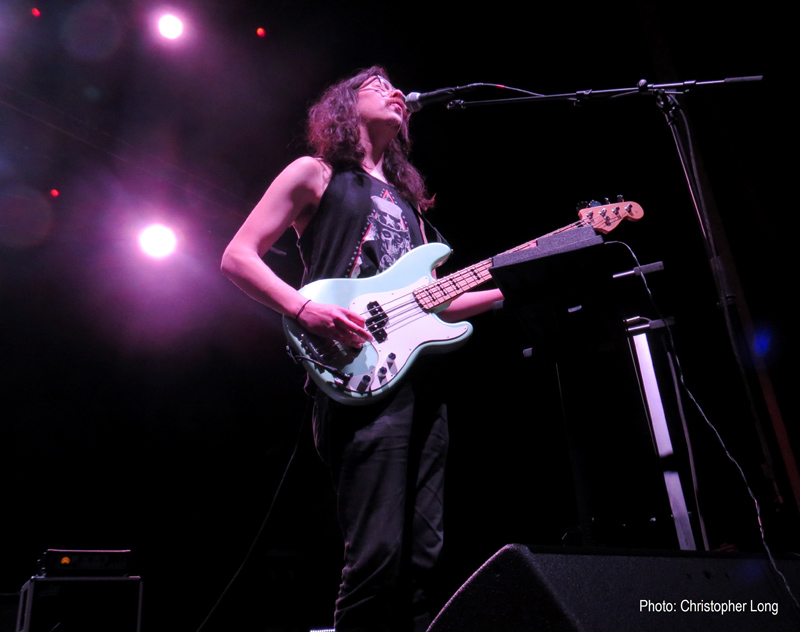 Led by frontman / guitarist Billy Yost, the Chicago-based, indie-style pop / rock combo connected with the crowd quickly and easily. Yost proved engaging throughout, offering the audience lively in-between-song banter regarding their songs, as well as the band's rather unique line of merch, which included over-sized plastic pierced noses, toothbrushes and homemade bath bombs. Defining, "random," the energetic 30-minute performance played out all while Bush's butterball production manager, Herb, sat onstage at a makeshift dinner table, enjoying his evening meal.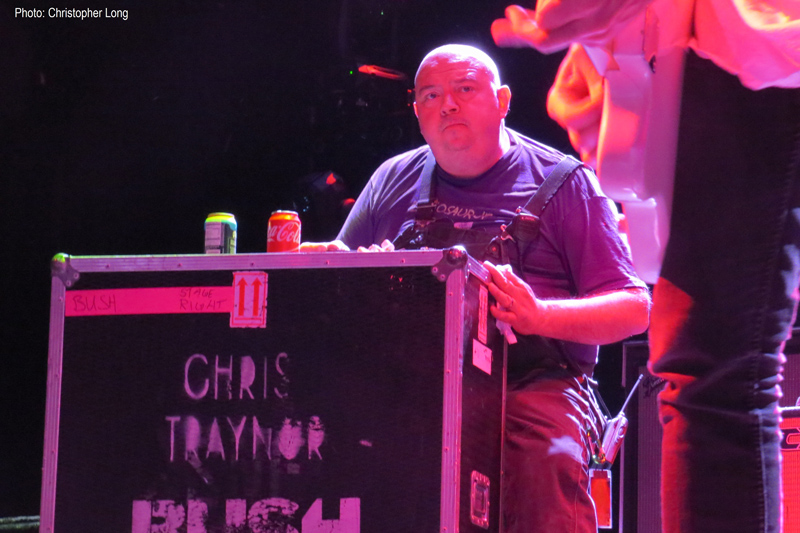 By 9pm, the crowd was approximately 2,000 strong. And as the house lights dropped, the platinum-selling headliner stormed the stage. With countless retina-burning lights rotating rhythmically around the enormous video screen backdrop, the state-of-the-art show looked spectacular, indeed – from start to finish.
[[Bush_may17_1]] [[Bush_may17_2]]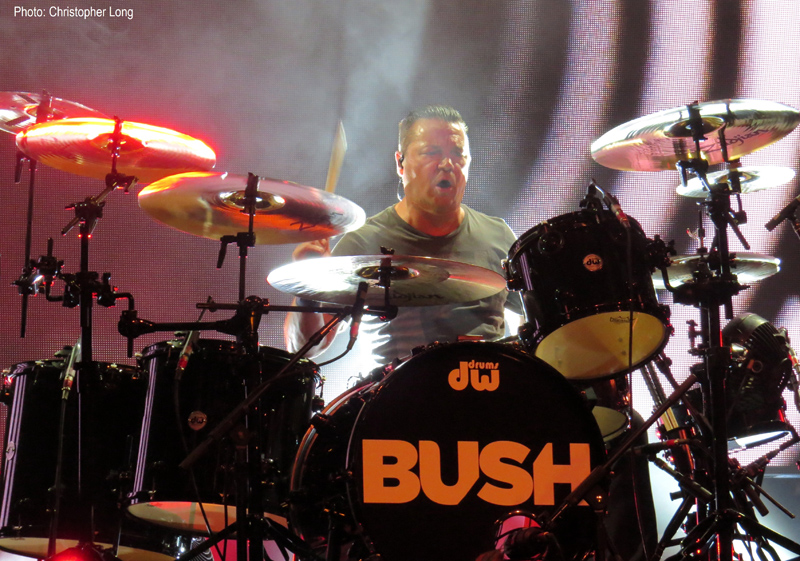 At the helm, '90s pop / rock poster boy, Gavin Rossdale. Looking svelte and youthful, the 51-year-old British singer / songwriter / guitarist led his troupe through an intense 90-minute onslaught of their best-known classics, mixed with a fistful of choice selections from their just-released slab, Black and White Rainbows – including the band's current hit, "Mad Love."
[[Bush_may17_4]] [[Bush_may17_5]]
"There's too much division in the world," the ever-charming Rossdale announced warmly as an intro to one of their latest tunes, "Peace-s." Bursting with non-stop energy, Rossdale took the faithful Bush flock by surprise when he leaped from the stage and into the crowd during the grunge era anthem, "Little Things." After being sucked quickly into the sea of fans on the main floor, Rossdale reappeared suddenly upstairs in the balcony where enthusiastic females glommed on to the singer, pressing their faces against his sweat-soaked white t-shirt.
A dynamic encore soon ensued – a four-song mini set that included the signature staples, "Machine Head," "Glycerine" and "Comedown," as well as a gorgeous and riveting remake of REM's chart-buster, "The One I Love."
In sum – Bush live in 2017: Quality band. Quality songs. Quality show. ◼
---