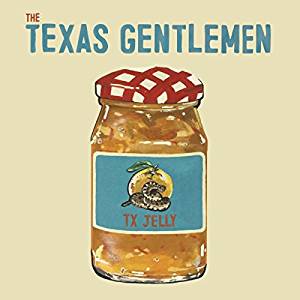 The Texas Gentlemen
TX Jelly
New West Records
Hard to think of an album I have enjoyed more this year than the debut from The Texas Gentlemen, TX Jelly. Hell, don't take my word for it, spin up the opener, "Habbie Doobie" and let the pure funk power wash over you. Starting with a snaky guitar part and some in the pocket drumming, this is Funk 101, southern style. Next up is "Pain" which boasts a real George Harrison vibe, if the Beatle had been raised in Texas, that is. "Bondurant Women" could fool you into believing it's a lost Traffic cut, with Noah Jackson channeling Steve Winwood.
But it ain't all funk, as "Dream Along" and "My Way" shows. With the lonesome vocals and aching pedal steel the groups country chops are A-1. TX Jelly was recorded in the legendary Fame Studios in Muscle Shoals, Alabama, and the legacy of folks like the Swampers and Duane Allman permeate the 11 cuts here. The group is made up of folks such as Daniel Creamer, Beau Bedford and the country songwriter Paul Cauthen, and its sounds as if the recording was one long party, the fruits of which are oh so sweet.
By the time you boogie yourself to the end, with a rousing romp thru the old Pirates tune "Shakin' All Over", you'll think you've died and ended up in a Texas roadhouse, with more beers coming. Which ain't a bad way to die, come to think of it.
---