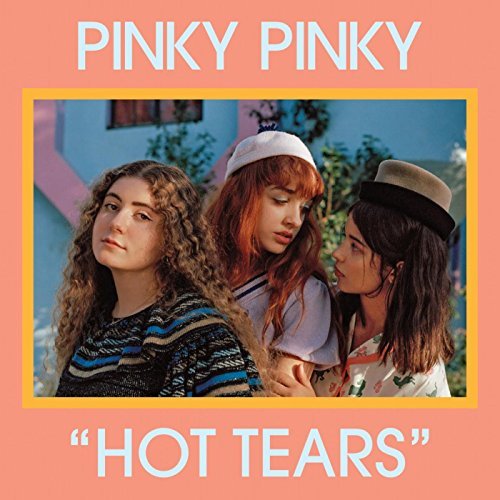 I wish it was June so Hot Tears, the new EP from Los Angeles trio Pinky Pinky, could officially be the soundtrack to my summer.
Pinky Pinky has cultivated a sound that seems to be rooted with equal footing in DJ and garage band cultures. Their songs show sparks of inspiration ranging from Stax Records to the Wall of Sound of Phil Spector to Joe Walsh arena rock riffs all passing through a heavy Luscious Jackson phase. Pinky Pinky's songs on Hot Tears are fresh yet familiar and feel like old friends even on the first listen.
Drummer and vocalist Anastasia Sanchez, guitarist Isabelle Fields, and bassist Eva Chambers not only navigate these waters song to song, but within songs. It feels like a DJ cutting and sampling to quicken the pulse and broaden the smile of the listener. This style also keeps the songs moving in unpredictable directions and never lets the often clever riffs get stale.
There is some delicious conflict with the feel good vibe of the music as some darker themes weave through the lyrics and Sanchez's vocals are anything but bubblegum. Deep and almost defiantly non-melodious her singing adds a tension to the songs if only to remind you that these are not merely poppy princesses, but a unique, engaging band in a musical landscape too often littered with the banal.
---