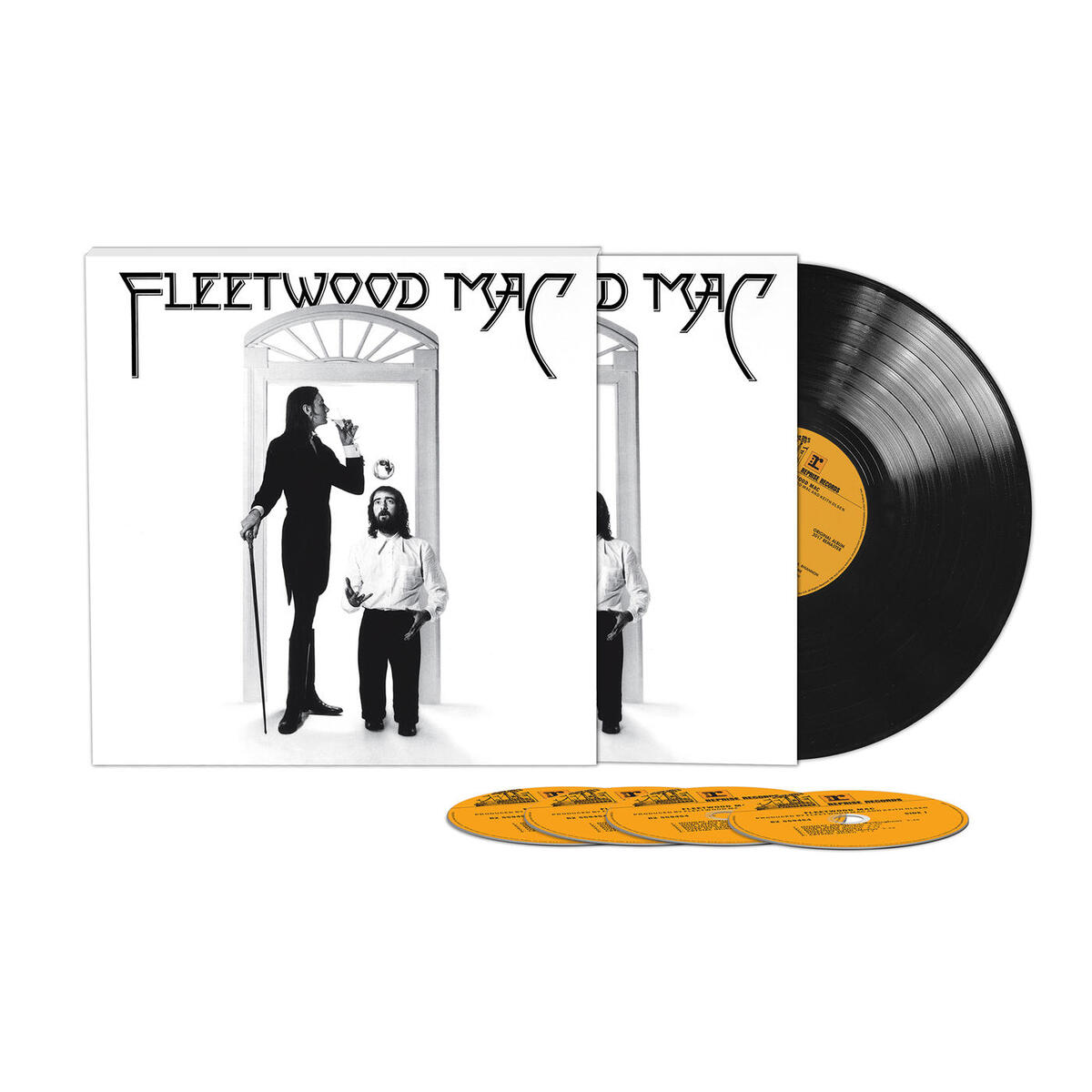 Fleetwood Mac
Fleetwood Mac (Reissue / Deluxe Box Edition)
Rhino Records / Warner Music Group
It was a landmark, breakout album – the explosive tenth studio set from Fleetwood Mac. And thanks to the friendly folks over at Rhino Records, this truly classic rock creation has been given new life – 43 years following its initial release.
In early 1975, founding drummer and team leader, Mick Fleetwood, was dealing with yet another band lineup crisis. Having experienced the recent departure of (then) current guitarist, Bob Welch, the (still) struggling British combo once again would face the rather daunting task of intra-group reconstruction. However, his "package deal" acquisition of fledgling American guitar virtuoso / songwriter, Lindsey Buckingham, and Buckingham's fresh-faced live-in girlfriend, singer / songwriter, Stevie Nicks, would prove to be a total game-changer – to say the least.
By July, the new configuration had released its eponymous 11-song debut. 14 months and three Casey Kasem hit singles later ("Over My Head," "Rhiannon," "Say You Love Me"), Fleetwood Mac would be the #1 best-selling album in the U.S. and a Top Ten smash around the world. Decades on, the Keith Olsen-produced effort remains a much-loved and well-respected record.
The TLC put into this Fleetwood Mac reissue is absolutely staggering. Available in both a two-disc "Expanded" set and a multi disc "Deluxe" box edition, it's a spectacular treat.
For starters, the Fleetwood Mac story is recounted in vivid detail through the personal recollections of band members Mick Fleetwood and Christine McVie in an amazing 12"x12" glossy booklet – one packed with incredible (and likely) never-before-seen pictures of the band in the studio and onstage.
The box edition also includes a 180-gram remastered vinyl version of the original LP, as well as a remastered CD version of the original LP, a second CD version containing previously unreleased outtakes and a DVD featuring 5.1 Surround Sound and high-resolution 24/96 Stereo Audio mixes. But, as they say, "Wait – there's more!"
Arguably the true gem of the box edition is the superb, bonus live CD – a stellar, crystal-clear, 14-song audio "snapshot" of the band performing selections old and new (at the time) in various concert locales during late 1975 and early 1976 – a magical period when Fleetwood Mac was transitioning (quickly) from mid-level opening act status to full-blown, worldwide mega stardom.
While similar-type releases from other artists are often mere major record label cash grabs and fall short of delivering any significant "WOW" factor, even non-audiophile enthusiasts will find this reissue – especially the "Deluxe" box edition to be a glorious, must-have treasure.
https://www.fleetwoodmac.com/splash http://www.rhino.com/product/fleetwood-mac
---