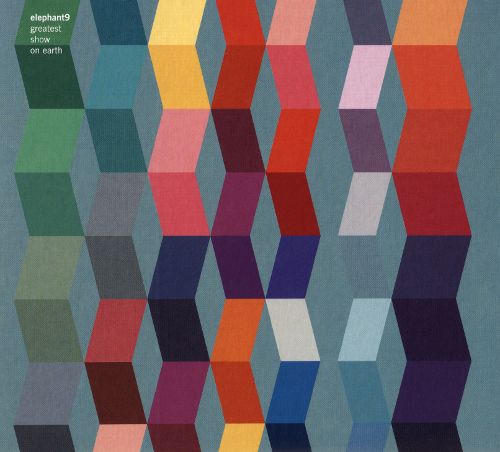 Norway Calling
Hot Jazz from a Cool Country
by Bob Pomeroy
There is a thriving jazz scene in Norway. The Nordic country has a rich, if relatively recent, tradition of jazz innovation. In the '70s saxophonist Jan Garbark emerged with an icy cool tone that merged jazz improvisation with a chamber music sensibility. At the same time, guitarist Terje Rypdal was forging hybrids of acid rock with free improvisation. From these beginnings, a vital scene has emerged based on an obsession with innovation and generous funding from government arts programs.
In a 2013 story for NPR, Michelle Mercer explained that the country's young improvised music scene favors the wild flights of fancy over traditional repertory bands. While a Miles Davis tribute band may be able to get festival gigs and bookings in the US, in Norway the attitude is, 'Why should we do that? There's enough of that.'" So it's not surprising that the new music from Norway may draw on Black Sabbath or King Crimson as much as on Monk or Coltrane. In this article, I will be looking at three recent albums by Norwegian artists who embody this spirit of innovation in improvised music.
Cortex
Avant-Garde Party Music
Clean Feed
[amazon asin=B075VWCMT8&template=ink19-top]
Cortex fits most easily in the US jazz tradition. The quartet led by trumpeter Thomas Johansson draws clear inspiration from the sparring between Ornette Coleman and Don Cherry. The music is a rollicking celebration of classic free jazz. Kristoffer Berre Alberts sax solos evoke the squall of Peter Brotzmann as well as the melodicism of Coleman. The tune "Chaos" is appropriately named. Ola Hoyer (bass) and Gard Nilssen (drums) lay down a runaway train rhythm with the trumpet and sax scrabbling shards of melody over the top. "(If You Were) Mac Davis" imagines the American pop singer as an unhinged Dizzy Gillespie being chased by Neil Peart.
Elephant9
Greatest Show On Earth
Rune Grammofon
[amazon asin=B079257SCF&template=ink19-top]
Elephant9 take things in a different direction. The band has developed a huge following in Norway, often showing up on lists of the country's best live acts and consistently selling out 1000 seat theaters. That's no small feat for an instrumental band anywhere. The group features Stale Storlokken on a variety of keyboard instruments with Nilolai Haengsle on bass and Torstein Lofthus on drums. Elephant9's music is rooted in jazz improvisation, but they draw on a wider color pallet that includes serious contributions from the prog rock tradition.
Greatest Show On Earth opens with a moody bit of music that sounds a bit like Brian Eno scoring a film noir soundtrack. Just when you're starting to settle into a reflective mood, "Actionpack 1" takes off like a spooked racehorse channeling an early King Crimson vibe. "Farmer's Secret" goes off in Emerson, Lake and Palmer territory with distorted organ riffing and bluesy bass lines. "Freaks" closes the set with a slowly mutating melody that is carried along by a rolling bass line and circular drumming. Greatest Show on Earth breathes life into sounds that have almost become cliché in a rock setting, yet work surprisingly well in this Nordic jazz setting.
Fire!
The Hands
Rune Grammofon
[amazon asin=B077VB1RXP&template=ink19-top]
The Hands is by a trio of Swedes called Fire!. They are unmistakably a jazz band with Mats Gustafsson's wailing sax being the lead instrument. Like Elephant9, they draw heavily from the rock and roll for inspiration. The guys in Fire! have obviously spent a lot of time listening to head banging tunes. What makes the band unique is the slow grinding bass lines of Johan Berthling. It's the rock solid bottom around which his collaborators build their walls of sound.
"When Her Lips Collapsed" limps along on a slow, sludgy bass throb that would make Geezer Butler proud. Gustafsson's soloing over the top takes Jimi Hendrix full circle; a sax player emulating a guitar player trying to play like John Coltrane. "Washing Your Heart in Filth" is a showcase for Andreas Werlin's frenetic stick work. "To Shave The Leaves, in Red, in Black" finds bass and horns marching to the gallows with the colors coming from live electronics and feedback. The closing track, "I Guard Her to Rest, Declaring Silence", is the most classically jazz sounding tune on the disc with a meditative tone reminiscent of David Holland.
Whether you want to call this music jazz, improvised composition or rock and roll doesn't really matter. Labels just help us describe things. What is inspiring is that musicians are taking chances and taking inspiration from wherever it comes from and turning them into exciting tunes. It's also inspiring to know that there are governments that value the arts and support creativity.
(I did say I was going to talk about three Norwegian bands. Fire! are from Sweden, but The Hands was released on a Norwegian record label, so close enough.) ◼
---