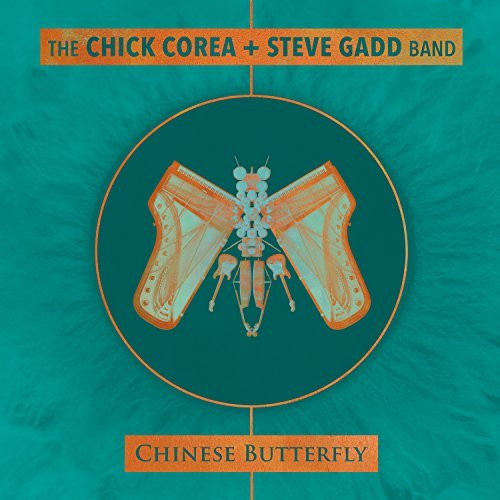 The Chick Corea + Steve Gadd Band
Chinese Butterfly
Concord
I admit to having a bit of a love/hate relationship with Chick Corea. He is a brilliant keyboard player. He helped Miles Davis blur the line between rock and jazz, the helped forge the whole jazz-fusion sound with Return to Forever. I have to give Chick credit; those Return to Forever records were kind of my gateway drug to jazz. On the hate side, Return to Forever beat a path for a lot of other less innovative bands. You can sort of lay the whole smooth jazz thing at Corea's feet.
Chinese Butterfly reunites Chick Corea with early Return to Forever drummer, Steve Gadd. If you don't recognize Gadd's name, you have heard him play. He's been one of the go to session drummer for decades. He played on monster hits like "50 Ways to Leave Your Lover" with Paul Simon and with Steely Dan on Aja.
The music Gadd and Corea make is very reminiscent of the Return to Forever sound. Disc 2 opens with a song called "Return to Forever" that features Philip Bailey singing ethereal vocals over politely funky rhythms. Chick is primarily playing electric keyboards; the sound is lush with Latin flourishes. Serenity features acoustic piano, flute and is very pretty. Chinese Butterfly is a nice record that I'm sure will appeal to the folks who still love their Spyro Gyra records. I can appreciate the artistry on display here, but it's all a bit too slick and too safe for me.
---