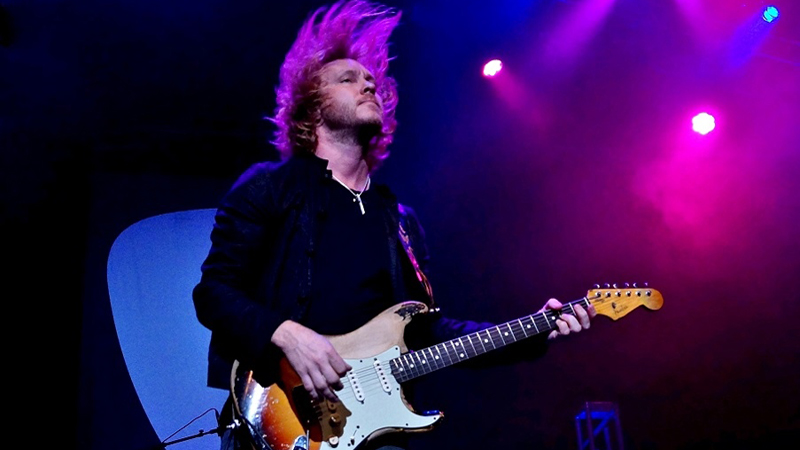 Kenny Wayne Shepherd and Beth Hart
Hard Rock Live, Orlando, FL • August 10, 2018
by Michelle Wilson
Kenny Wayne Shepherd and Beth Hart recently brought their co-headlining tour to Orlando's Hard Rock Live for a spectacular night of blues, each offering a 90-minute set. Hart immediately kicked off the evening at 7:45pm in grand fashion as she entered through the venue doors opposite the stage. She walked in through the crowd illuminated by a spotlight, singing her way along and offering hand shakes, high fives and even hugs. As her band played onstage she sashayed down the aisle, long, dark, wavy locks flowing, donning black stilettos and a "Buddy Guy" black dress with white polka dots, oozing stellar vocals and seasoned swagger. Hart is a bona fide bad ass and SHOULD be a household name. She has performed or recorded with an array of musicians, most notably guitar icons Joe Bonamassa and Jeff Beck. She arguably has one of the greatest voices of all time, boasting an unrivaled range and incredible control. With her booming contralto vocals, the California native segues effortlessly from jazz to blues to rock, slaying every song with her unique style. Whether it's a tender love ballad or a hard rocker, Hart pours every fiber of her being into each performance, and it's as if she morphs into someone else while on stage. Overcoming a turbulent past, the Grammy-nominated artist successfully channeled her adverse life experiences into her music to become a favorite singer/songwriter/mult-instrumentalist among blues fans. And she is very much connected to and thankful for her fans, as she expressed constant gratitude throughout the show and extensively interacted with the audience, and even sat on the stage edge, legs crossed, mic in hand and intimately sang to each person as if he or she was the only one in the theater.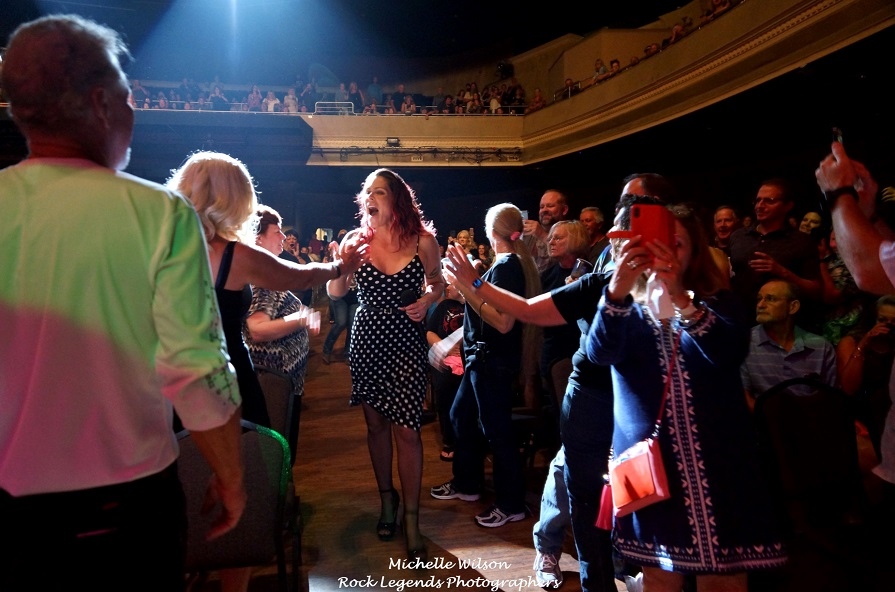 There are not enough superlatives to give adequate praise to Hart's set. It was THAT amazing, and more. Her music is best experienced in the live setting, going from soulful crooner to gritty rocker in the blink of an eye. Backed by long-time guitarist Jon Nichols, bassist Bob Marinelli and drummer Bill Ransom, Hart took the crowd on an emotional-filled, brilliant journey of pain, hope and love. At one point, her husband (and road manager), Scott Guetzkow, came out to bring her water. The love and praise she has for him cannot be measured, and he has been her constant support.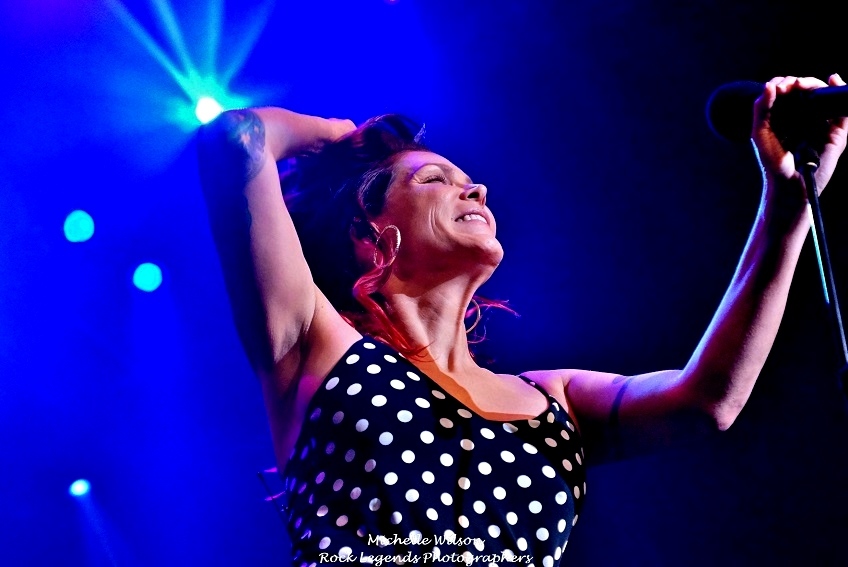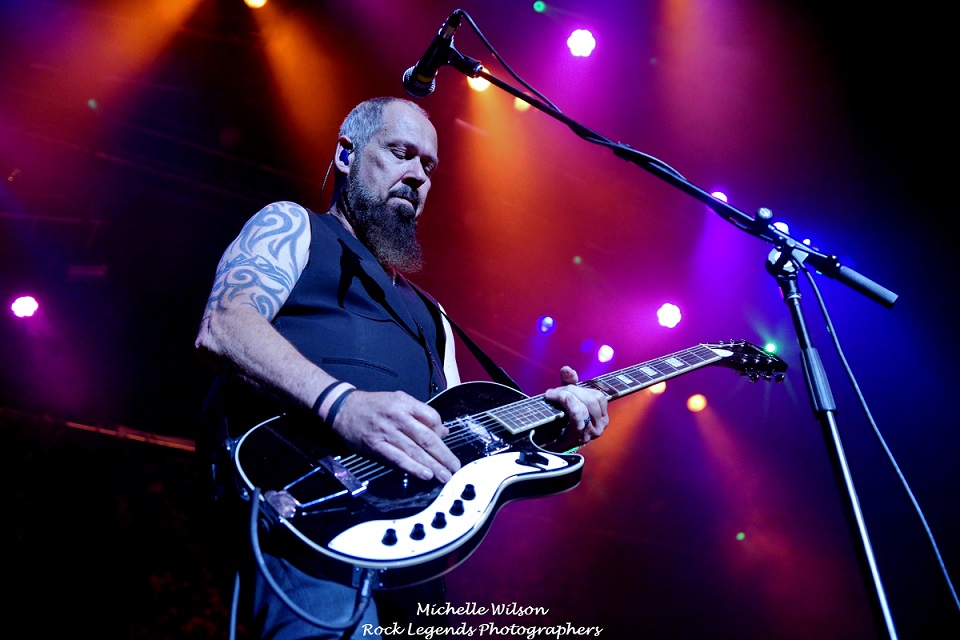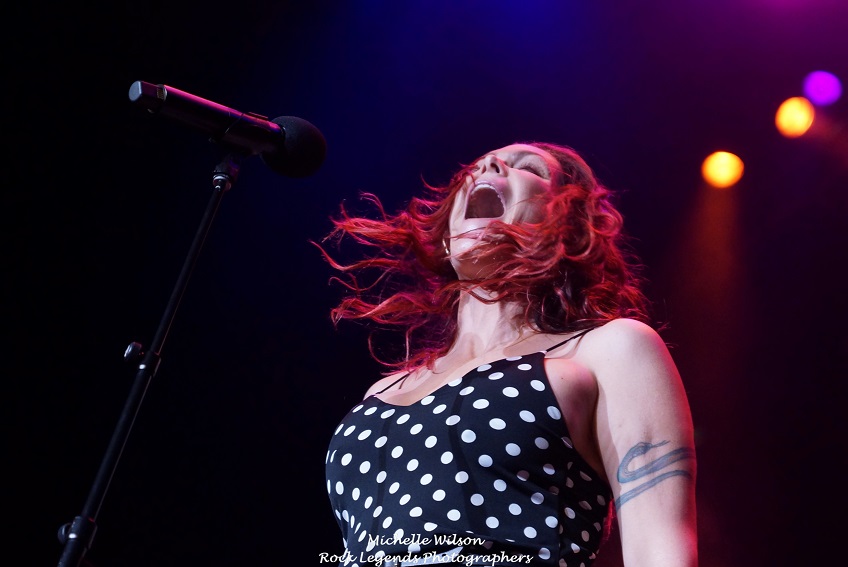 After singing the jazz-infused, Billie Holiday gem, "Don't Explain," which was dedicated to Hart's mother, the appreciative crowd showered her with applause. "Wow, you guys are great! Can we take you with us forever?" teased Hart. With a healthy mix of her material and the stories behind many of the songs, the 90 minutes flew by way too fast. Among the nuggets were "Delicious Surprise," "Baddest Blues" and the song written to her father's wife, who kept her husband from seeing his child, "Tell Her You Belong To Me."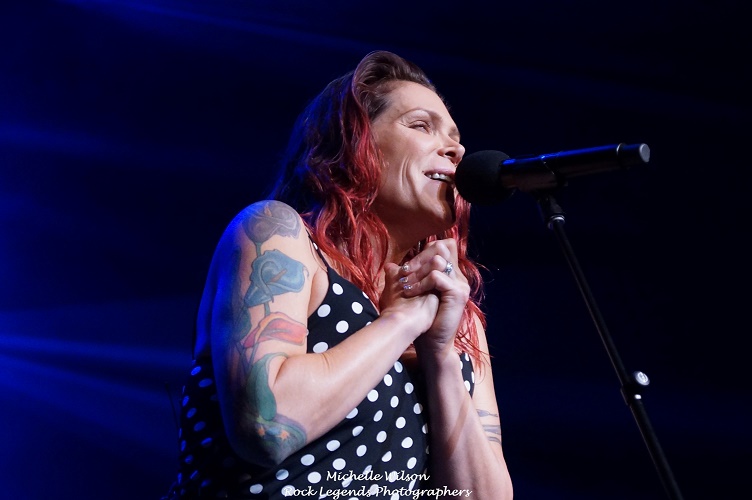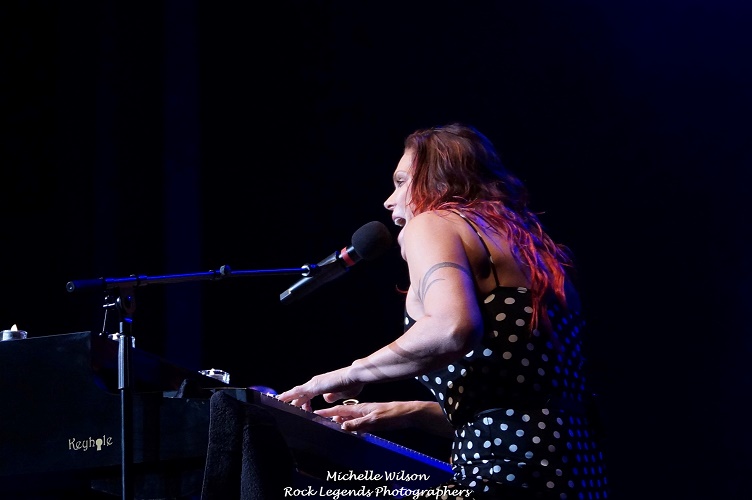 During the encore, just Hart and her piano took center stage as she sang "Take It Easy On Me" and discussed how when she was younger, she couldn't show vulnerability and worked hard at being aggressive and tough to survive. But as she got older, she was "too exhausted to put up with the bullshit anymore. I also think being married to Scott, you know, that love, that kindness really just kinda healed a lot of stuff and maybe encouraged me to be a little bit more myself. I owe a lot to God to be thankful for, a lot to my husband to be thankful for." In addition to "Take It Easy On Me," Hart deviated from the original set list's harder rock encore to offer a gut-wrenching handful in her finale including "Your Heart Is Black As Night" and her emotion-filled crowning jewel, "Leave The Light On" ("Thank you so much! One more for the road!") as the closer, again with just Hart at the piano. Ever gracious and accepting one of many standing ovations during her set, everyone could witness the joy emanating from Hart as she took her final bows and exited the stage at 9:15pm.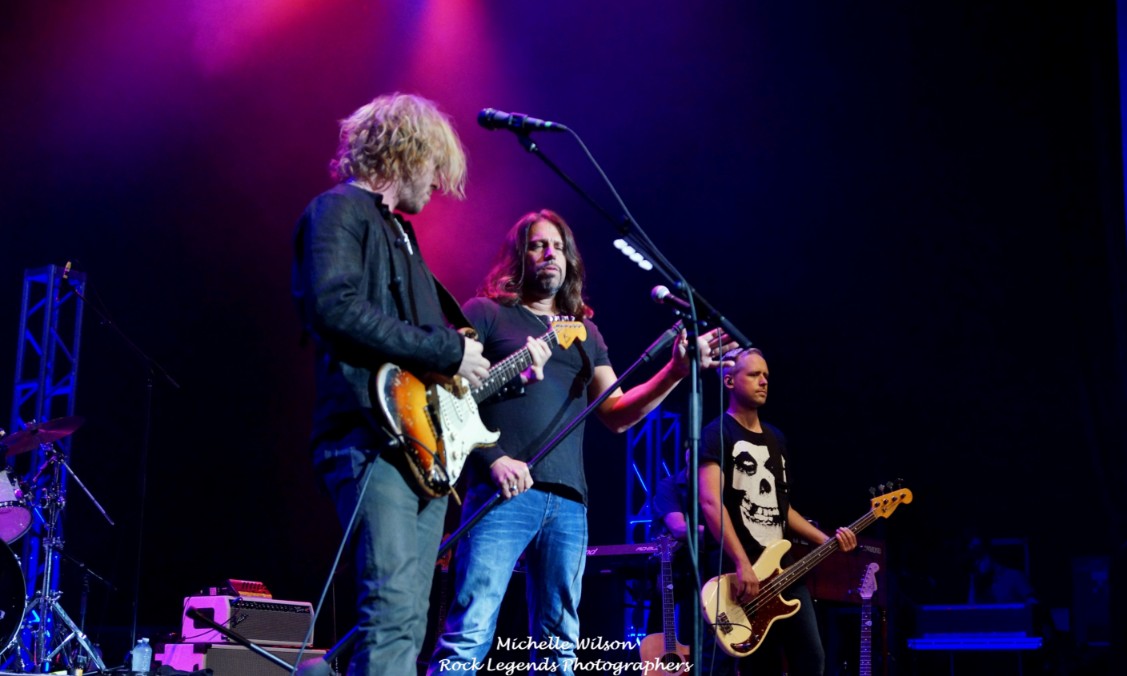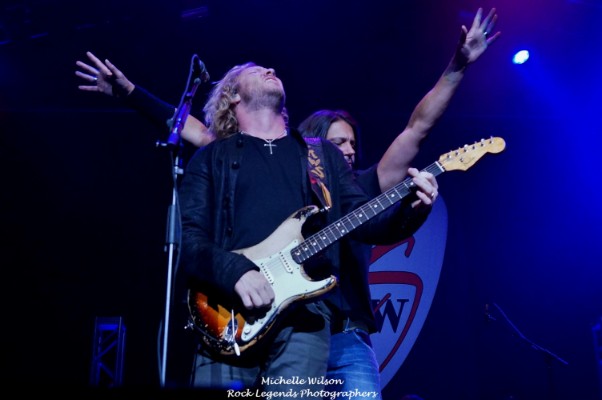 After a brief intermission, The Kenny Wayne Shepherd Band took the stage at 9:40pm. Featuring long-time singer/guitarist Noah Hunt, drummer Chris Layton (Stevie Ray Vaughan/Double Trouble, Doyle Bramhall II/Arc Angels), bassist Scott Nelson and keyboardist Joe Krown, the crowd was treated to an hour and a half of brilliant axe wizardry as Shepherd shredded his way through his set. "There will be a lot of guitar changes!" the Grammy-nominated musician playfully announced, because anyone who has seen him live knows this is a given.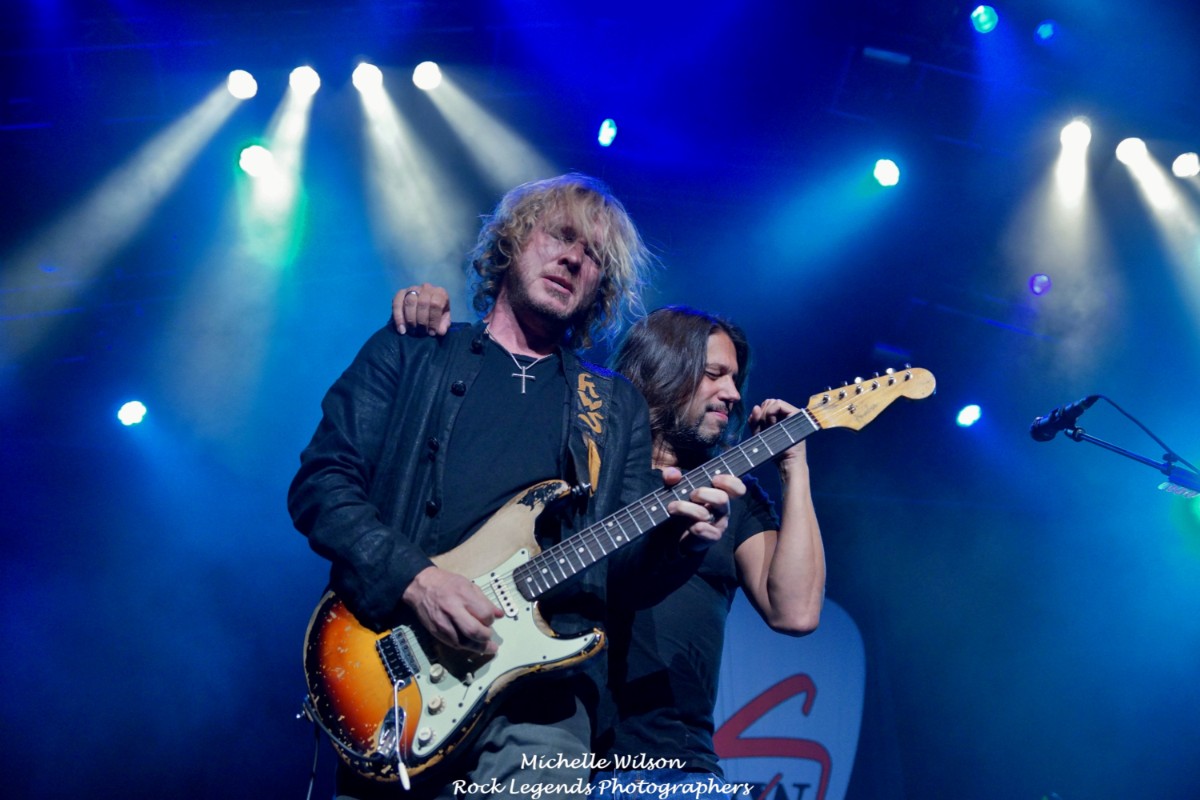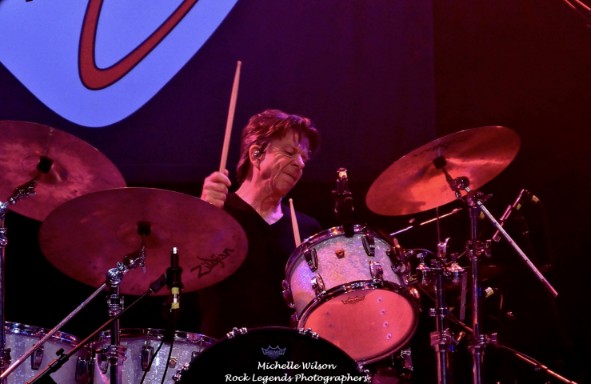 Opening with "In Too Deep" off the third album, Live On (1999), Shepherd and company rocked right along and had the crowd on its feet for most of the set of career-spanning tracks. Highlights included Shepherd's Stevie Ray Vaughan cover, "The House is Rockin'" (with Shepherd on vocals) and set list staples "You Done Lost Your Good Thing Now" (B.B. King cover) and "I'm a King Bee" (Slim Harpo cover) as well as cuts off the latest album, Lay It On Down (2017) including "Down For Love." Shepherd's searing solos on "Shame, Shame, Shame" off the first record, Ledbetter Heights (1995) were off the chain.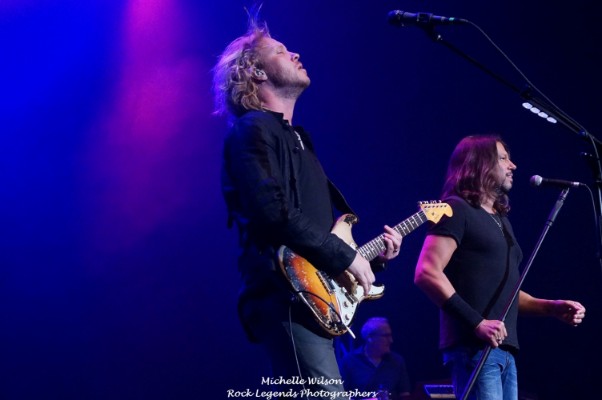 "Once in a while we gotta break it down and play some traditional blues. I hope you're all having a good time because we're having a great time up here!" Shepherd shared. Finishing off the main set with a blistering version of "While We Cry" from the debut album, with its uncanny similarities to Pearl Jam's "Yellow Lebetter" (Ament, McCready, Vedder) and The Allman Brothers Band's "Soulshine" (Haynes, Allman), Shepherd and the band took a brief moment off stage and then returned for a one-two punch of their signature song, "Blue On Black" and a stellar cover of "Voodoo Child" from Jimi Hendrix to close it out.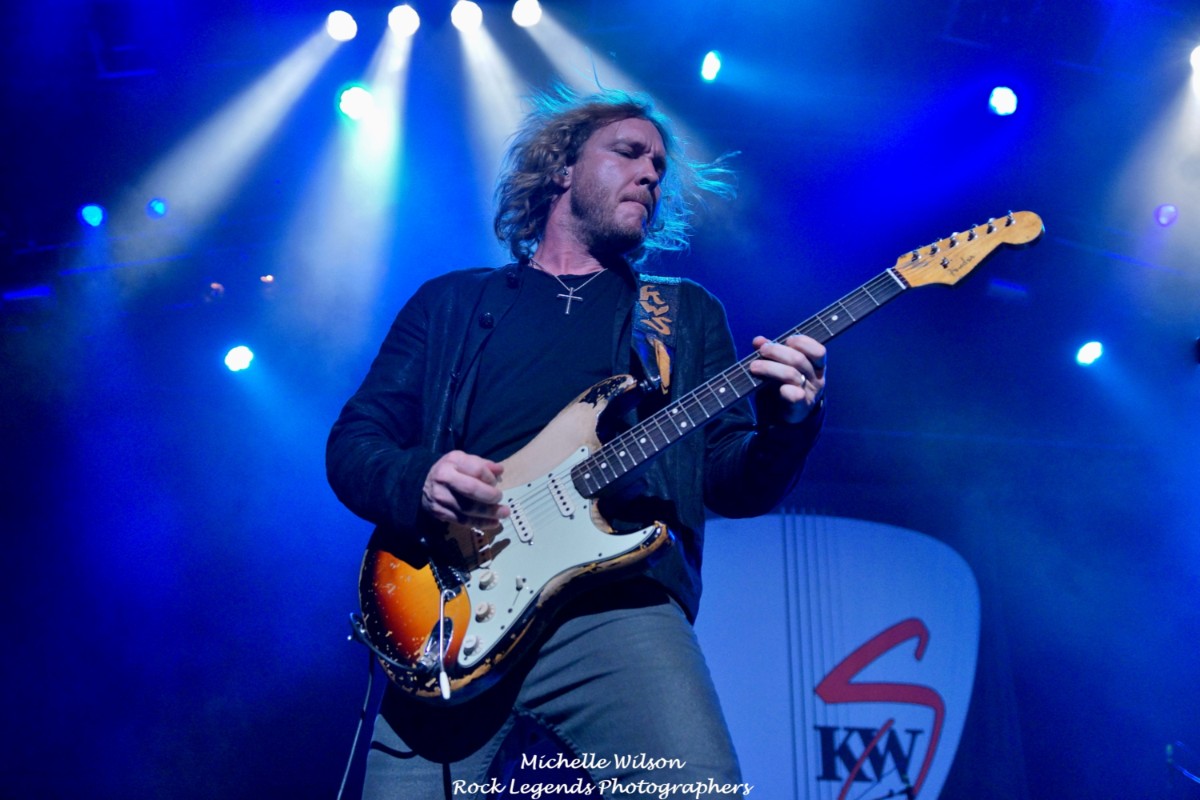 What a treat this double bill was, and even Shepherd gave it high marks. Clearly thrilled to be touring with Hart, he praised her set and told the crowd how hard they worked to get the tour together. Thank goodness they did, because after experiencing this performance, it is obvious that the blues are alive and well.
Check out the full galleries of photos from Rock Legends Photographers.
Kenny Wayne Shepherd Photo Gallery
◼
https://www.kennywayneshepherd.net, http://www.bethhart.com/
---