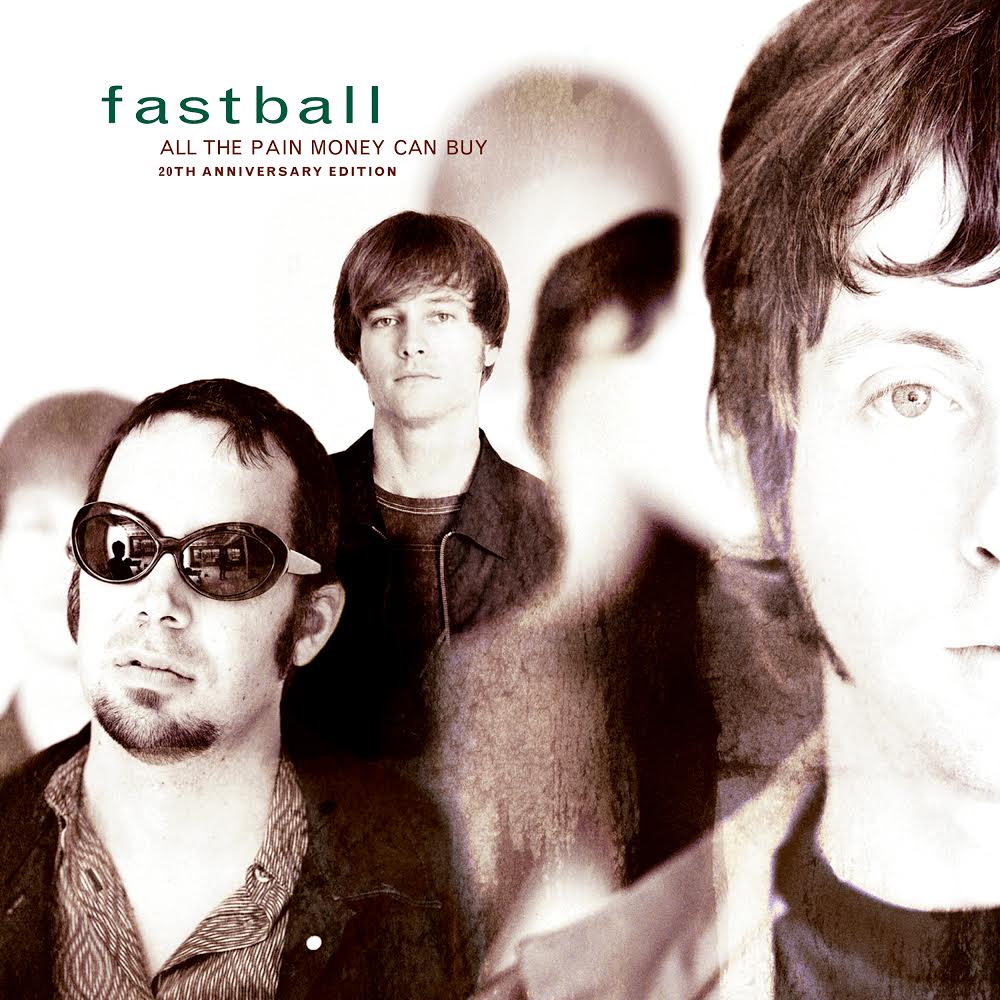 Fastball
All the Pain Money Can Buy (20th Anniversary Edition)
Omnivore Recordings
The way is (still) clear – the 1998 major label sophomore effort from Fastball remains a timeless treasure. Truth be told, with All the Pain Money Can Buy, the Austin, Texas-based trio delivered what has proven to be one of THE ultimate musical highlights of an otherwise dreary, disposable decade. And the just-released, remastered, expanded 20th Anniversary edition of this masterpiece is a particular treat for longtime fans and newcomers alike.
Produced originally for Hollywood Records by Julian Raymond and Fastball, this new incarnation was produced (and enhanced) by Cheryl Pawelski and presents a distinct audio upgrade – particularly in the department of Joey Shuffield's crisper-than-ever, precision drum work.
While bassist Tony Scalzo's "The Way" and "Out of My Head" as well as guitarist Miles Zuniga's "Fire Escape" were the acknowledged chart-busters of the record, the original 13-song set oozes such equally irresistible, heart-stopping pop / rock earworms as "Sooner or Later," "Warm Fuzzy Feeling," "G.O.D. (Good Old Days)" and "Nowhere Road."
But as they say, "Wait, there's more!" Fastball super-fans will no doubt delight in the nine bonus tracks – a fistful of never-before released lo-fi demos, as well as a couple of compelling covers, including Paul Westerberg's "Androgynous" and the Burt Bacharach / Hal David classic, "This Guy's in Love With You."
For uber aficionados, the anniversary package is available (for the first time ever) on 12" vinyl. For those of us still living in the '90s, the record also is available in the old school CD format. Either way, enthusiasts can devour the engaging liner notes offered by celebrated music journalist, Scott Schinder.
In sum, the new deluxe edition of Fastball's All the Pain Money Can Buy – come for the songs, but stay for… the songs!
http://www.fastballtheband.com https://omnivorerecordings.com
---