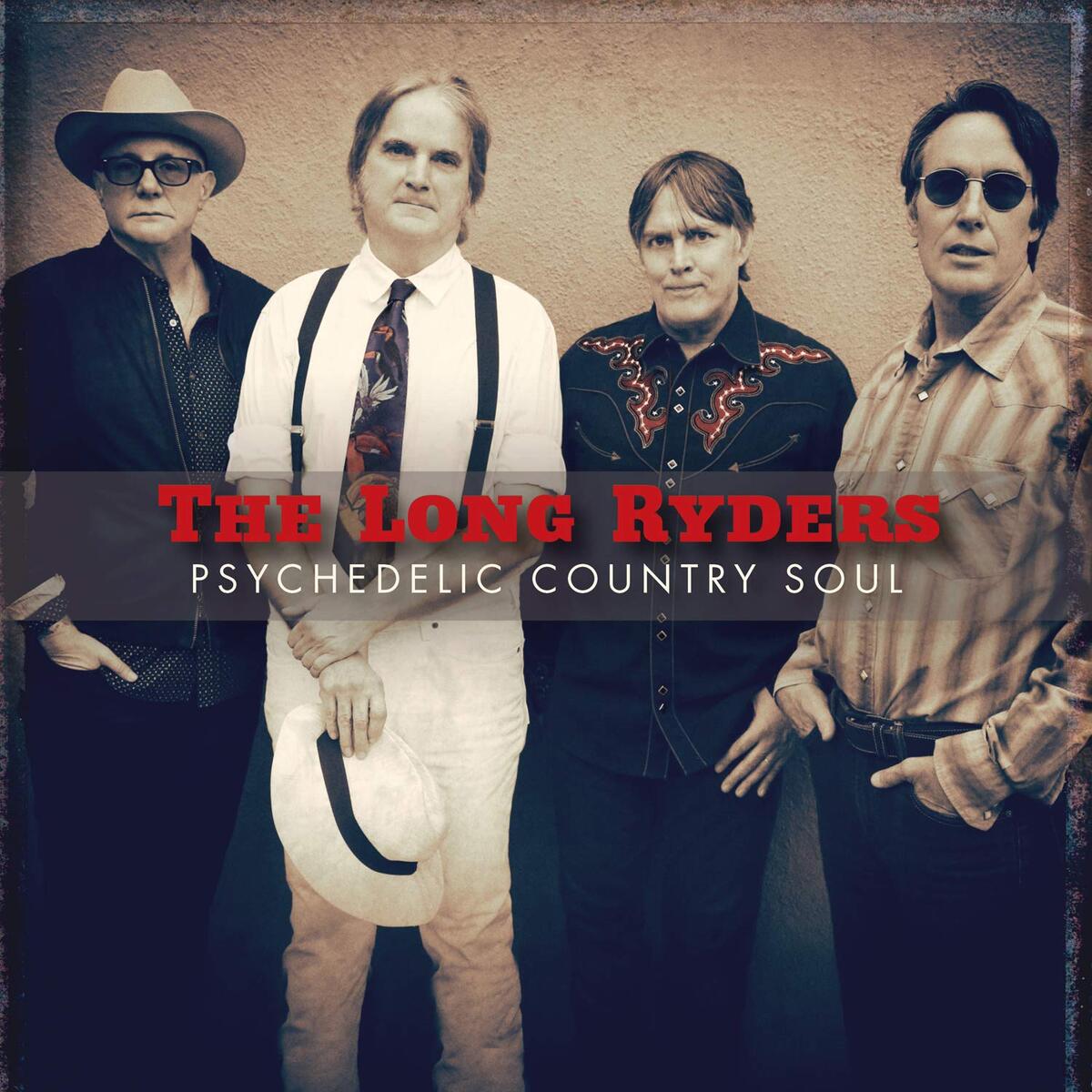 The Long Ryders
Psychedelic Country Soul
Omnivore Recordings
The Long Ryders return and damn if they don't sound as feisty and tuneful as they did back in the early '80s! These guys were "alt-country" before somebody named it, and their first four records between 1983 and 1987 – 10-5-60, Native Sons, the landmark State of Our Union from 1985 and Two-Fisted Tales placed them in the upper pantheon of Americana bands with moments such as "Looking For Lewis & Clark", "And She Rides" and "Run Dusty Run", to name a few. Other than a few anthologies along the way, the band laid low until a reunion gig at the 2004 Glastonbury Festival, so Psychedelic Country Soul is a rare treat, coming after so many years.
What made the band stand out from their peers was an abundance of talent. When you have this many gifted songwriters and vocalists – Sid Griffin, Stephen McCarthy and Tom Stevens (along with drummer Greg Sowders), that's a rarely equaled triple threat, and PCS hits the ground running with McCarthy's "Greenville". All of the hallmarks of the Long Ryders sound are still intact – loads of guitars, harmonies to die for, and hooks big enough to land a whale. Produced by "the fifth Long Ryder" Ed Stasium, the record sounds flawless from the rocking "California State Line" to the heartfelt "If You Want To Hear Me Cry" from Griffin, and the years melt away. The band pays homage to the late Tom Petty with a great version of his "Walls", and when the title cut ends the record in sublimely trippy fashion, you can't help but wonder what took these guys so long to reassemble?
But that's beside the point. Psychedelic Country Soul is a continuation of the Long Ryders sound that recalls their earlier work without slavishly recreating it, and shows a band that still has the fire and spark of their youth, albeit with a touch of grey hair. But put a Telecaster around Griffin's neck and its Los Angeles circa 1983 and it's time for the next set. Welcome back gentlemen, we've missed you.
---