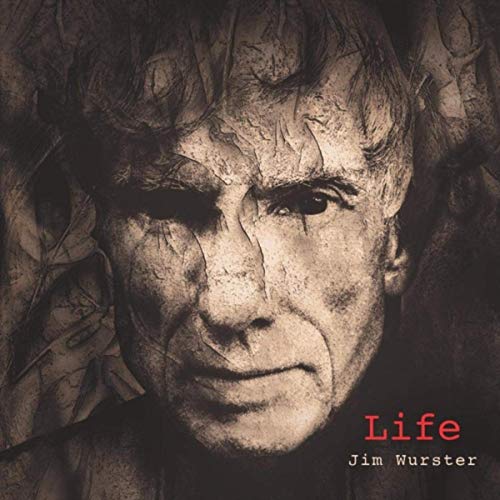 Jim Wurster
Life
Y&T
Jim Wurster is another in a distinguished list of musicians making their living as school teachers like Rick Rizzo of Eleventh Dream Day and Robert Pollard of Guided By Voices. For 33 years, Wurster taught history by day and made music when he could. His new album, Life, has the long view perspective of the historian jaded by knowing the folly of humans all too well.
For these sessions, Jim collaborates closely with producer Jack Shawde who plays most of the instruments on the record. Shawde crafts sympathetic settings for Wurster's words with textures that suggest Dire Straits, Richard Thompson the final recordings of Johnny Cash.
Jim's songs are reflections of the sorry state of the world. "Cold Hard World" offers sketches of down and outers making just trying to hang on. "Master of Deception" calls out the hucksters and con men that increasingly run the show. He sings about the shell game of disinformation and the silencing of dissent. "Standing In The Fire" takes direct aim at the evangelicals who sell out all their Christian values for their MAGA caps.
You'd be right in thinking that Life is not a sunny record. Most of the songs are overcast, if not downright gloomy. Wurster's collaborations with Diane Ward ("Saline" and "Sweet Melody In The Wind") offer a break in the clouds. The last tune is the darkest on the album. "Guns and Money" was originally written in response to the Columbine massacre and revised in the wake of Parkland. It's a sparse tune for delicately plucked acoustic guitar and world weary voice. It's a chilling incitement of the NRA and their enablers who accept any abomination as long as the guns are making money. As a teacher and a caring human being, the tragedy of these endless mass shootings wears heavily on Jim Wurster. He puts his words and his money where his heart is. All proceeds from this record benefit March For Our Lives.
---