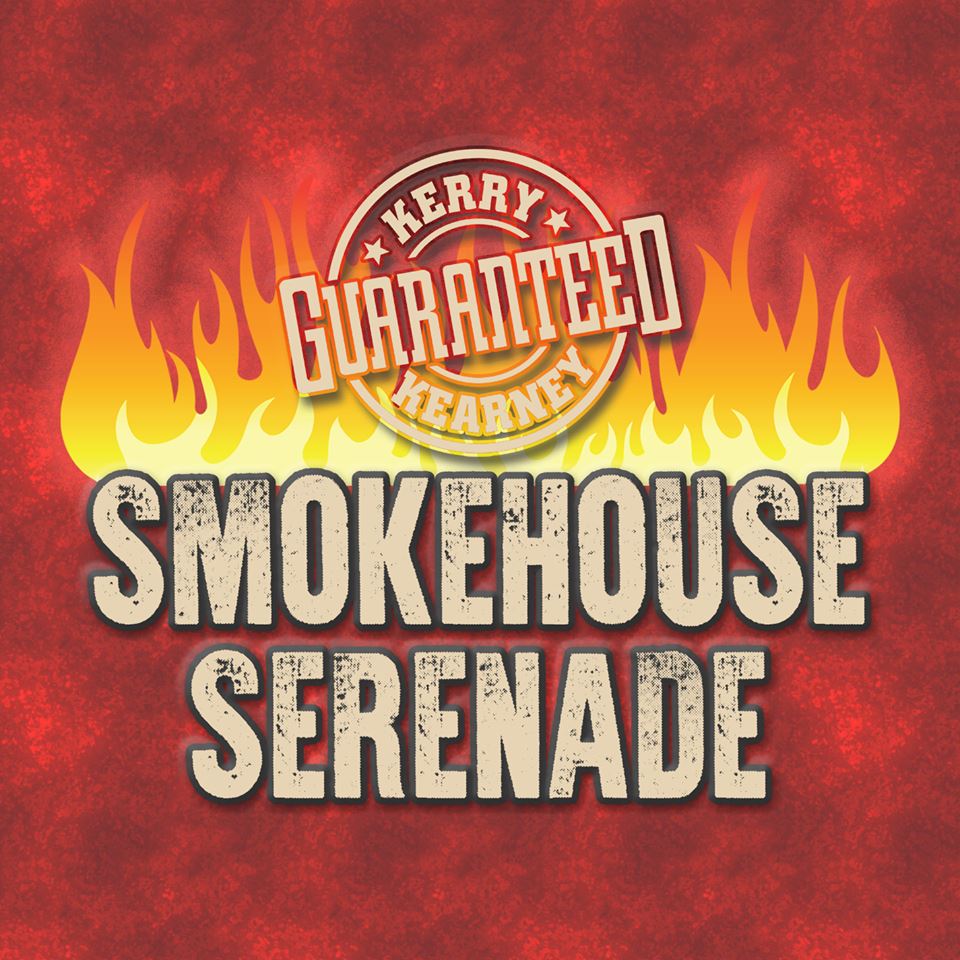 Kerry Kearney Band
Smokehouse Serenade
Highlander Records
Kerry Kearney has been performing the blues for over 40 years and his band, the Kerry Kearney Band, has been a long-standing staple on the Long Island blues circuit. Combining his master slide guitar prowess with highly original songwriting, Kearney has long dazzled fans and renown musicians alike with his unique style and sound. He has performed with Sonny Landreth, Robert Randolph, B.B. King, Robert Cray, Blind Boys of Alabama and The Blues Brothers, he has opened for Billy Gibbons, Kenny Wayne Shepherd and Leslie West's Mountain featuring Warren Haynes, and he has toured with Marty Balin, The Allman Brothers Band and Dickey Betts. And that's just the short list. An inductee of the New York Blues Hall of Fame, Kearney has earned the respect not only of fans around the world, but also of his musical peers. That's quite an accomplishment and the latest record from the Kerry Kearney Band, Smokehouse Serenade, lives up to its name with a sizzling, infectious groove that is most impressive. It only took one listen to realize that Kearney is one of the greatest slide guitarists out there – no kidding. He "gets" the economy of notes and never overplays. He also has a unique blues vocal that complements his style perfectly. Kearney is backed by drummer Mario Staiano, bassist Gerry Sorrentino, keyboardist David Bennett Cohen and harpist Charlie Wolfe. Several guest musicians are also on the record.
Other than a few covers, the remaining tracks were written by Kearney for this twelve-song offering. Opening strong with a Texas blues number, "Shakin' Like Jelly," Kearney immediately proves why he is one of the best slide players out there. Followed up with the rootsy "Long Tall Mama," Kearney once again offers killer, subtle slide while showing his versatility.
I confess that I bristled at first listen of the Blind Willie McTell cover, "Statesboro Blues," but I gave it a few more chances and it actually grew on me. In fact, I rather appreciate Kearney's refreshing reinterpretation of a song that The Allmans Brothers Band basically "owns." Kearney gives it a fun NOLA flair and surprisingly succeeds. Staying with the New Orleans vibe, "Goin' To The Mardi Gras" is another bouncy track featuring Bob Paolucci on killer harp and Victor Poretz on trombone (also on "Statesboro Blues").
"Fireplug" and "Wake Me, Shake Me, Bake Me" have a definite Allman Brothers Band feel to them and are real highlights, the latter with a great keys solo and an outstanding percussion jam. "No Way Back Blues" features full-on delta blues at its finest, while "Sittin' On Top Of The World," a Walter Jacobs Vinson cover, simply shines and makes you feel like you're in a Wild West saloon. With a short snippet of "Camptown Races" (Stephen Foster) as prelude to the title track, "Smokehouse Serenade," Kearney is at his seasoned best with highly skilled fretwork and nothing over the top. Followed by the biggest earworm on the record, "Girl From Memphis," Kearney and company then switch gears with "Creole Woman," a raucous, down and dirty burner with extended jams. Rounding it out the way it all started with another Texas blues-style song, "Pretty Baby" closes out a truly great record.
If you are a blues fan and appreciate amazing slide work on a record that flows seamlessly and never falters, then you will truly enjoy this one.
---