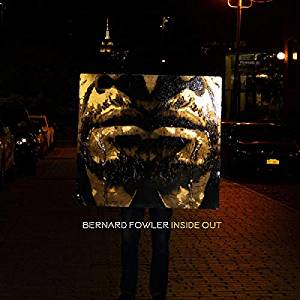 Bernard Fowler
Inside Out
Rhyme & Reason Records
If you don't recognize the name, you may recognize the voice. Bernard Fowler has been on the New York music scene for decades. Back in the day, he sang with Tackhead and jazz/funk visionaries, Material. Since then, he's been a voice for hire for everyone from Philip Glass, Herbie Hancock, Yoko Ono and Public Image Ltd. Since 1988, Bernard Fowler has been part of the extended Rolling Stones family. Inside Out finds Fowler stripping mostly deep tracks from the Stones catalogue and reconstructing them as mutant funk meditations.
In Fowler's hands, "Sister Morphine" becomes a downtown jazz standard by way of Tom Waits. Fowler intones the lyric over a funk groove. His voice floats over the rhythms with a Miles Davis inflected trumpet playing tag. "Sympathy for the Devil" is driven by congas and minimal piano. Sure, they're recognizable as Stones songs, but it's a totally new way of hearing it.
"Undercover of the Night" is turned into a Last Poets-style recitation. The words sound like a stream of consciousness tour of the underbelly of NYC. Crooked cops and hustlers square off on the streets while Sonny Rollins blows his horn on the Brooklyn Bridge. "All the Way Down" becomes a greasy funk number sounding like something from a Pam Grier movie playing in a grindhouse on The Deuce. "Time Waits for No One" takes on a Gill Scott Heron fronting War vibe.
I really appreciate what Fowler does on Inside Out. Tribute albums to a particular artist are pretty common these days. Fowler deconstructs and reconstructs these Stones songs and really makes them his own. Bringing new life and new ways of hearing songs takes the cover song from the common to the extraordinary.
---