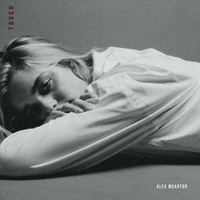 Alex McArtor
Touch/Are You Alone
Bigmac Records
I've always been impressed by musicians who are keen on blurring the boundaries between various styles and approaches, and this is certainly the case of Alex McArtor. This accomplished musician recently released several fine singles that are developed beyond her age of only 16 years.
McArtor's songs explore different ideas and unveil distinctly British classic alternative influences such as Siouxsie & the Banshees, Kate Bush, and Portishead. On songs like "Touch" and "Are You Alone," McArtor sings in an upfront and energetic way. On "Burning Fleeting Love," one of her most powerful tracks, McArtor strikes for her unique strength and ability to create seamless song arrangements which are catchy, yet sophisticated and intriguing all at once. She doesn't sound at all like she's 16, but then neither did Bush when she also debuted in her youth in the late '70s.
Everything is well balanced, making for a smooth and personable listening experience.
---