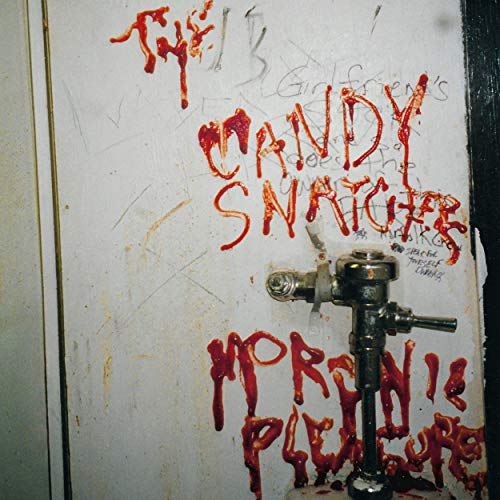 The Candy Snatchers
Moronic Pleasures: The Lost Album
Hound Gawd! Records
The Candy Snatchers' 1998 album Human Zoo was a masterpiece of trashy, infectious energy. Similar to New Bomb Turks, but with a bit more sleaze, the Candy Snatchers mined the best early punk and pre-punk influences (Iggy, Johnny Thunders, Dead Boys, the Saints, etc.) to create a fast-paced garage punk rock n roll powerhouse full of danger and fun. Here was an album that eschewed politics (other than being firmly against anti-fun squares) or any other serious topics and exploded in a glorious, hooky mess.
So what if I told you, the discerning listener, that there was a rawer version of Human Zoo ? Moronic Pleasures: The Lost Album is just that – a version of Human Zoo recorded a year earlier? The songs are not radically different, in fact, they're extremely close to the Zoo versions. There are some nice ominous backing choruses on "If You Can't Have Fun," and the guitar solos sound a bit trashier, but the dirtier, rawer sound brings out the material's power and catchiness. There are some extra tracks, some of which were released as 7's, and they all have the same wreckless spirit and energy as the album tracks.
Recommended for fans of garage punk, sleaze, and high octane rock and roll, Moronic Pleasures: The Lost Album is a fascinating peek into one of the best tuneful yet pummeling of the '90s garage punk bands greatest albums.
---