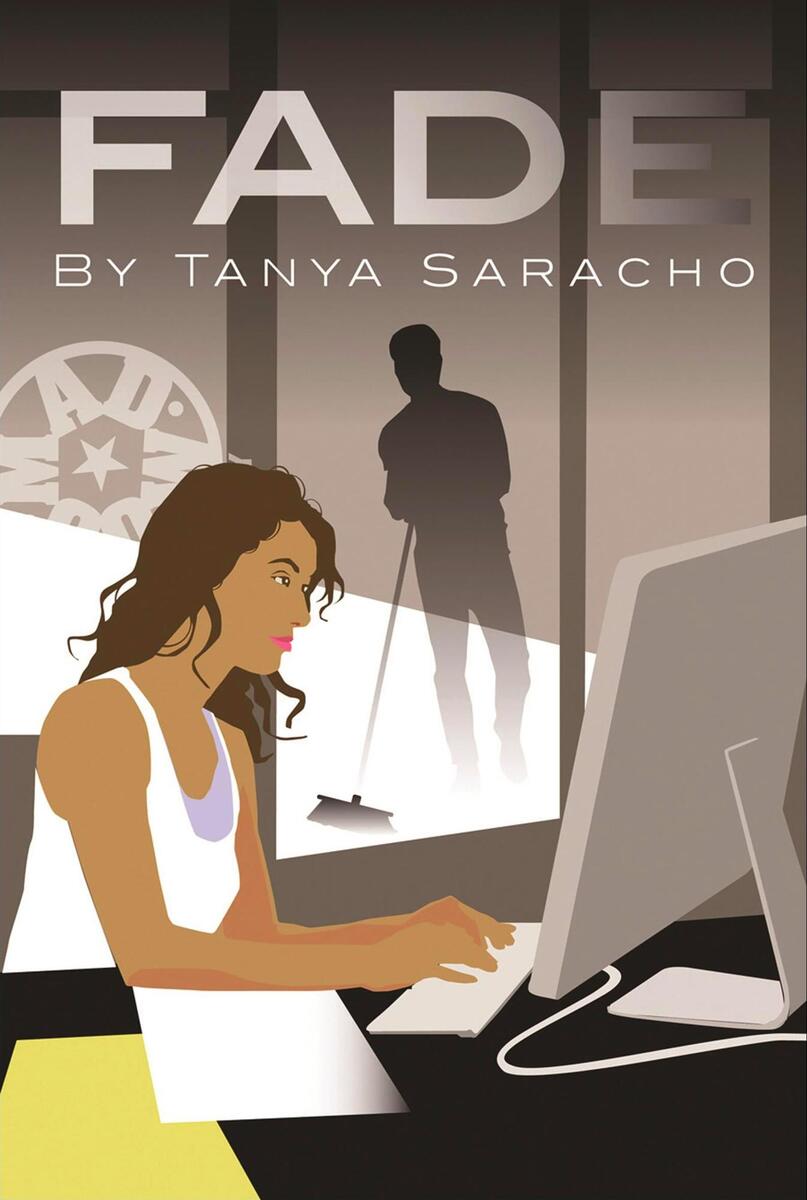 Fade
Mad Cow Theater
By Tanya Saracho
Directed by Eliana Stratico
Orlando, FL
American tend to despise foreigners in a relatively equal manner, but we forget there is a pecking order amongst those despised. Tonight we meet two people born in Mexico and now living in Los Angeles. Lucia (Jennifer Coe) published a novel and now she's in the writing room for a high profile hit TV series. Meanwhile Abel (Alejandro Guevarez) cleans the building on the grave yard shift. They meet as he swaps out waste bin liners and she tries to write one or two lines of TV dialog. She's afraid of selling out, and desperately wants to do just that. Abel keeps a low profile and hides his own big secret , it might cost him this minimum wage job. As they reveal their personalities, Lucia realizes Abel's story could get her name on screen. Abel gives conditional permission, not realizing she's willing to sell out a friend to get ahead. Sounds like the American dream all around: honesty equals poverty, and duplicity equals success.
It's a rather bleak world on this stage; the furniture is clunky but functional and the carpet came straight from an office I occupied for many years. Set designer Cliff Price got the patterns right, but the smell is missing. Two words Cliff: "More Mold." The connection between Lucia and Abel is tenuous: both are Mexican, both are in fear for their jobs, and both don't really need each other, it's just a beer or two of convenience. You know it can never work romantically: he's got baggage and she's got potential and those two only work as couples on TV.
The show drifts into casual Spanish now and again but you should figure it out quick enough if you have at least the basic restaurant Spanish we all use to get out tacos. Both players give off the right mix of fear and hopelessness and stereotypes break just often enough to point out the economic disconnects between these two immigrants. It's a small, tight show on a minimum set with orange puffs of crepe hanging from the ceiling. They are not explained; perhaps clouds, perhaps dreams or thought balloons, and perhaps just piñatas of desperation. They are never explained but gave us the best post show arguments in months as we descended the stained stairs back into our own individual melting pots. Monday morning we return to our own aspirations, secrets and cheap carpet and think back on this mismatched and deconstructed failed romance.
---