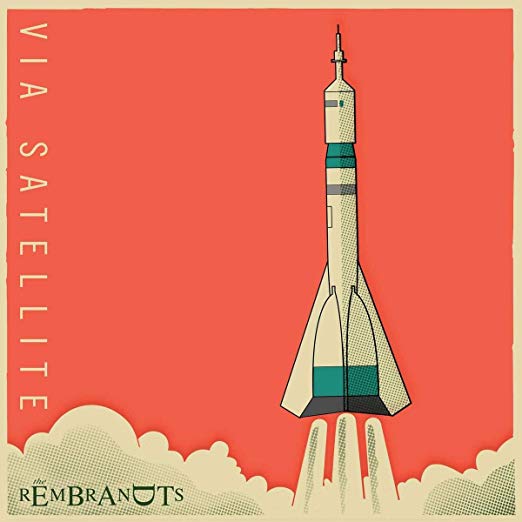 The Rembrandts
Via Satellite
Blue Elan Records
'I'll Be There For You', the smash hit Friends theme from 1993 which catapulted The Rembrandts to worldwide fame may have defined Danny Wilde and Phil Solem's power-pop band in many people's minds, but anyone who has followed the extent of their career knows they are no one-hit wonders.
15 years since their previous studio album, the band has reunited and returned with new record Via Satellite and opener 'How Far Would You Go' with its immediate hook and memorable riff shows the band has lost of none of their ability to pen catchy melodies.
That trend continues on the acoustic-based rocker 'Broken Toy' with Solem's lead vocals never sounding so good.
With a varied palette of influences, the Rembrandt have never been afraid of trying something different and the 60s-pop of 'Me and Fate' shows another side to the duo's writing, complete with 'sha-la-la's in the background vocals.
Wilde takes over vocals on the country-tinged 'Count on Me', a sumptuous slice of perfect pop songwriting and one of the band's best from their complete songbook. 'Traveling From Home' cranks up the amps but doesn't turn down the melodies, while the whimsical 'Now' returns the band to a majestic West coast country sound with some lovely harmonies.
Closing track 'On My Own' builds brilliantly to an anthemic chorus and some trademark guitar work. It's a perfect end Via Satellite – or at least you think it is – before a closing instrumental snippet hints at the band's playfulness and humor.
It's been a long time since Friends and since their previous album, but Via Satellite superbly continues the Rembrandts' legacy and proves that the duo has an innate musical chemistry which truly defines them, rather than a single song. I just hope they don't leave it another 14 years until they record a follow-up!
---