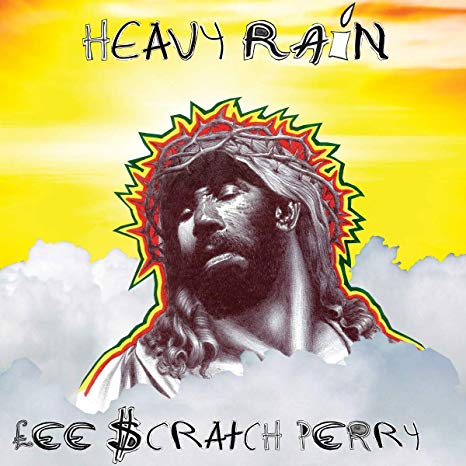 Lee "Scratch" Perry
Heavy Rain
On U Sound
It can be hard to process current albums from musical legends. Listeners want them to grow and expand, but we also really, really want them to stay exactly the same as when we first heard them. This problem can be especially vexing when it comes to visionaries and iconoclasts. We want them to continue to challenge us, just not too much. When the subject is Lee "Scratch" Perry, the man who can be argued to have invented the reggae beat and then pioneered dub music, the problem is even thornier. Yeah, sure his new stuff will probably be OK, but you could always just listen to Super Ape again, you know?
Which is why it's so amazing that Perry's new dub album Heavy Rain sounds so fresh and vital. Working with Adrian Sherwood, Perry has created a dub album from his recent Rainford whose best cuts have an expanded sense of space and time. This can be heard in "Here Come the Warm Dreads," his collaboration with Brian Eno, where the Brazillian-influenced "Makumba Rock" is slowed down to a warped, sinuous journey. "Crickets in Moonlight" continues the languid pace, with electronic beeps, static, and echo conveying a sense of space flight.
There are traces of the old Perry throughout Heavy Rain, with his ping-ponging sounds, his use of space and heavy echo, and the album should inspire listeners to check out Rainford. Considering the man has been recording in one way or another for over 50 years, it's astonishing that Perry continues to push musical boundaries, while staying true to his unique production style.
---