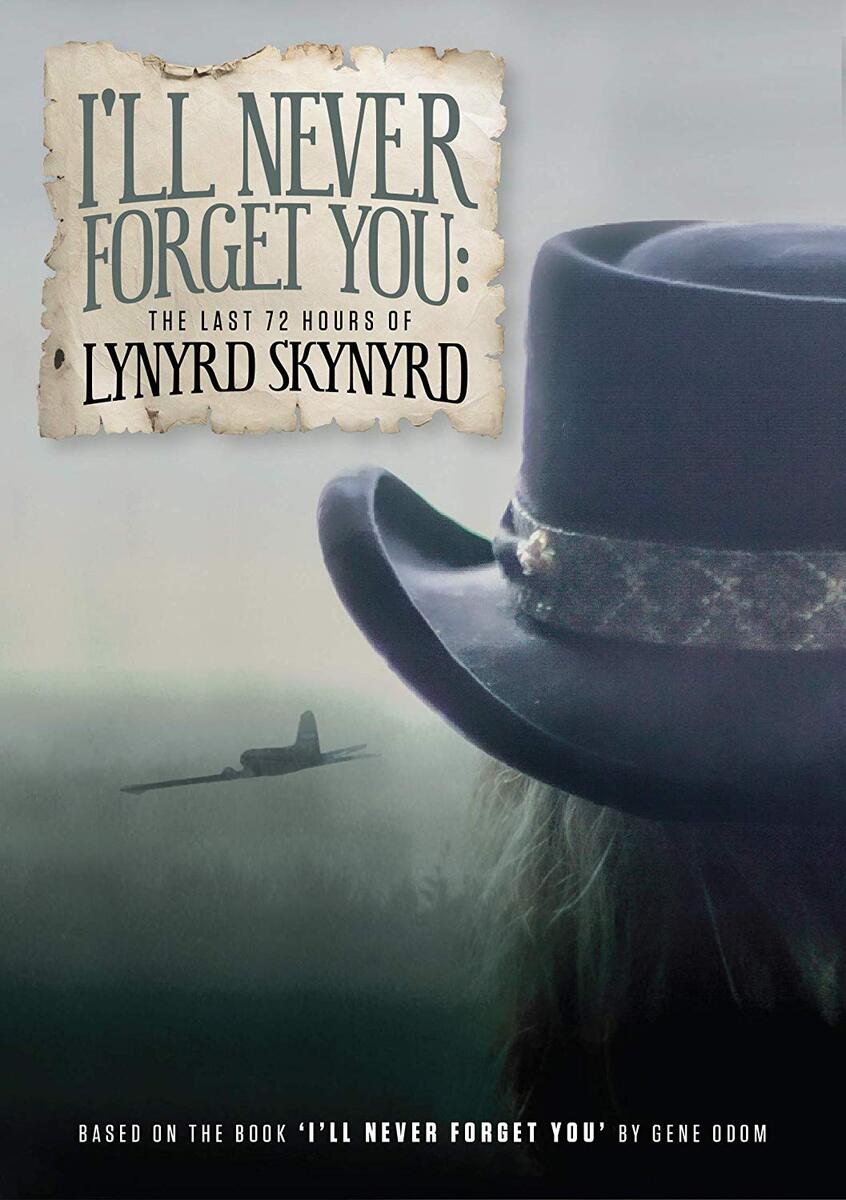 I'll Never Forget You: The Last 72 Hours of Lynyrd Skynyrd
directed by Jonathan Braucher
starring Lynyrd Skynyrd, Gene Odom, Leslie Hawkins, Craig Reed
MVD Visual
In a fashion similar to how the four Gospels (Matthew, Mark, Luke and John) tell the story of Jesus' life, ministry and crucifixion, the tale of the tragic Lynyrd Skynyrd plane crash also has been recounted numerous times over the years from various perspectives. However, these accounts often have been conflicting versions told by actual band members.
What makes this DVD different and special is that the story is told by those who were on board that day on October 20, 1977 when the plane carrying the Skynyrd band, backup singers and crew crashed in Gillsburg, MS – insider eye witnesses with nothing to lose by being candid.
Based on the 1983 book, I'll Never Forget You by Gene Odom, the documentary is riveting and real. A lifelong friend of founding Skynyrd frontman, Ronnie Van Zant, Odom was a member of the band's security team, and he was on the plane. Odom also serves as one of the film's producers and primary storyteller, along with back-up singer, Leslie Hawkins and guitar tech, Craig Reed.
The absence of actual Skynyrd music and the presence of reenactment footage indicates that the Skynyrd "machine" was neither involved with the film nor endorses it. Which is exactly why it feels so darn honest.
Without casting spoilers, I'll simply say that Odom comes off as completely credible and likable. Despite the "Last 72 Hours" subtitle, Odom also provides engaging personal as well as band back story. Through his first-hand accounts, he further succeeds in offering the viewer with an authentic fly on the wall view of the band's last 72 hours.
In sum, for fans who still crave insider glimpses into the Skynyrd world, particularly details surrounding the legendary plane crash, I'll Never Forget You: The Last 72 Hours of Lynyrd Skynyrd will prove to be a bitter sweet treat, indeed.
---